What Parents Aren't Telling You – Research Question Answer Summary
When we asked parents across the country the question, "What's something someone could have done for your parent growing up that would have helped them be a better parent?", nothing could have prepared us for the raw honesty and vulnerability in the responses we received.
Taken from their new report, What Most Parents Aren't Telling You, Orange and Parent Cue teamed up with Arbor Research to learn more about a generation of caregivers. As we read through the over 500 responses, we found five main categories their statements fell into:
– Give Them a Friend
– Help Them Deal with Their Stuff
– Help Them Show Up for Me
– Help Them Notice Me
– Help Them Talk to Me
This study is an exercise in listening deeply to what parents across the country have to say about their own experiences. If you or your team are leading in family ministry, take some time to sit with these responses—allow them to sink into your heart and ignite discussion. Our hope is they will both challenge you and inspire you to listen and learn from parents in a fresh way so that you can better inspire the faith of a generation who desperately needs it.
For more about What Most Parents Aren't Telling You, see our Team Discussion Guide.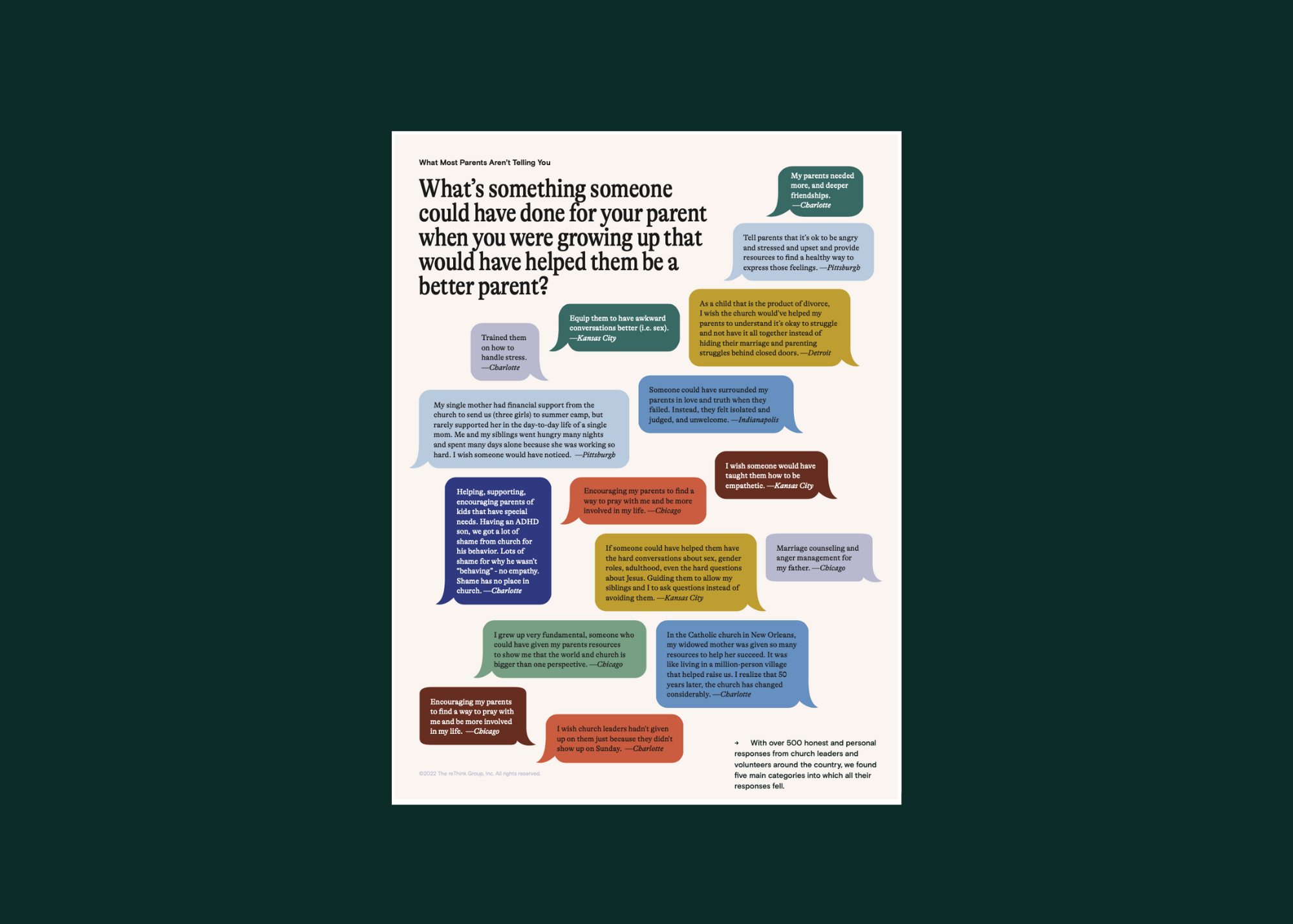 Download Free Resource
Please enter your email address below
to start your download.