What Most Parents Aren't Telling You – Team Discussion Guide
In their new report, What Most Parents Aren't Telling You, Orange and Parent Cue teamed up with Arbor Research to learn more about a generation of caregivers by exploring four areas of inquiry:
What parents want
How parents feel
What parents fear
Where parents go for help
This study is an exercise in listening deeply to what parents have to say about their own experiences. This study did not set out to help leaders learn how to fix the family. Instead, we set out to listen to every caregiver, in order to learn how to serve every family better. 
When you read this research with your team, view these findings as a catalyst for conversation, discussion, and maybe even debate. This discussion guide pulls out both transparent parent responses and the questions we think are some of the most important ones we can be asking as we reimagine the future of the church—and as you and your team as you decide what this means for your ministry.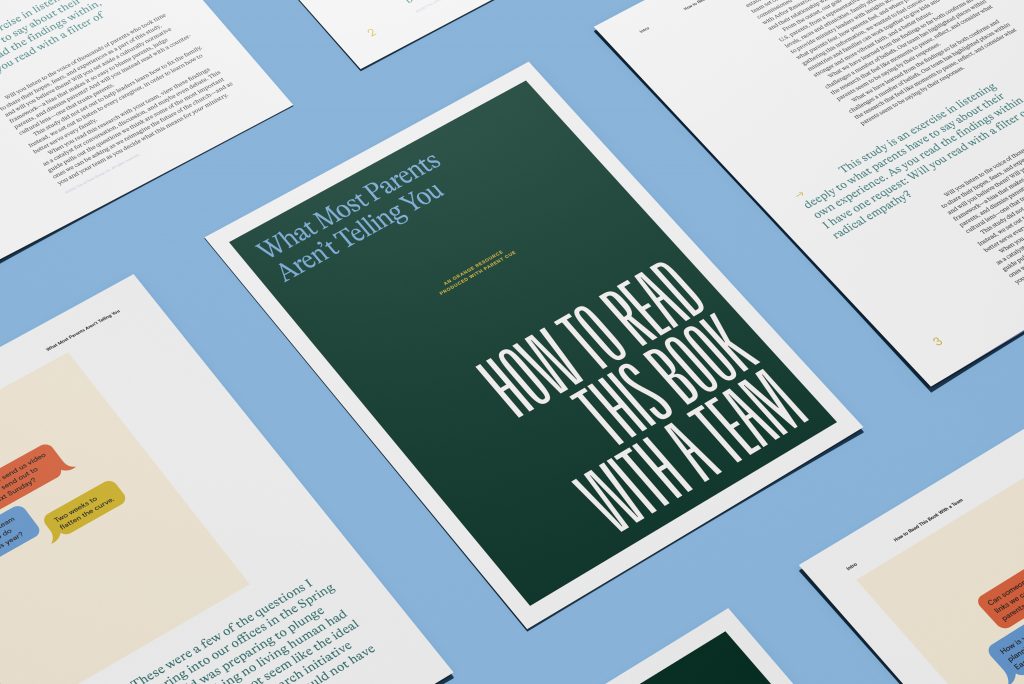 Download Free Resource
Please enter your email address below
to start your download.