Us In Mind Leader Guide
Research shows happy couples think in ways unhappy couples don't. What if you could ensure your thoughts were setting you up to love well?
You can.
Based on the new book Us In Mind: How Changing Your Thoughts Can Change Your Marriage  by Ted Lowe, the following guide will help you facilitate a small group of married couples and includes 5 weeks of icebreakers, discussion questions, and weekly assignments. Whether you love marriage studies or hate them, this book holds a fresh perspective on marriage for everybody, offering even the biggest skeptic a relevant takeaway.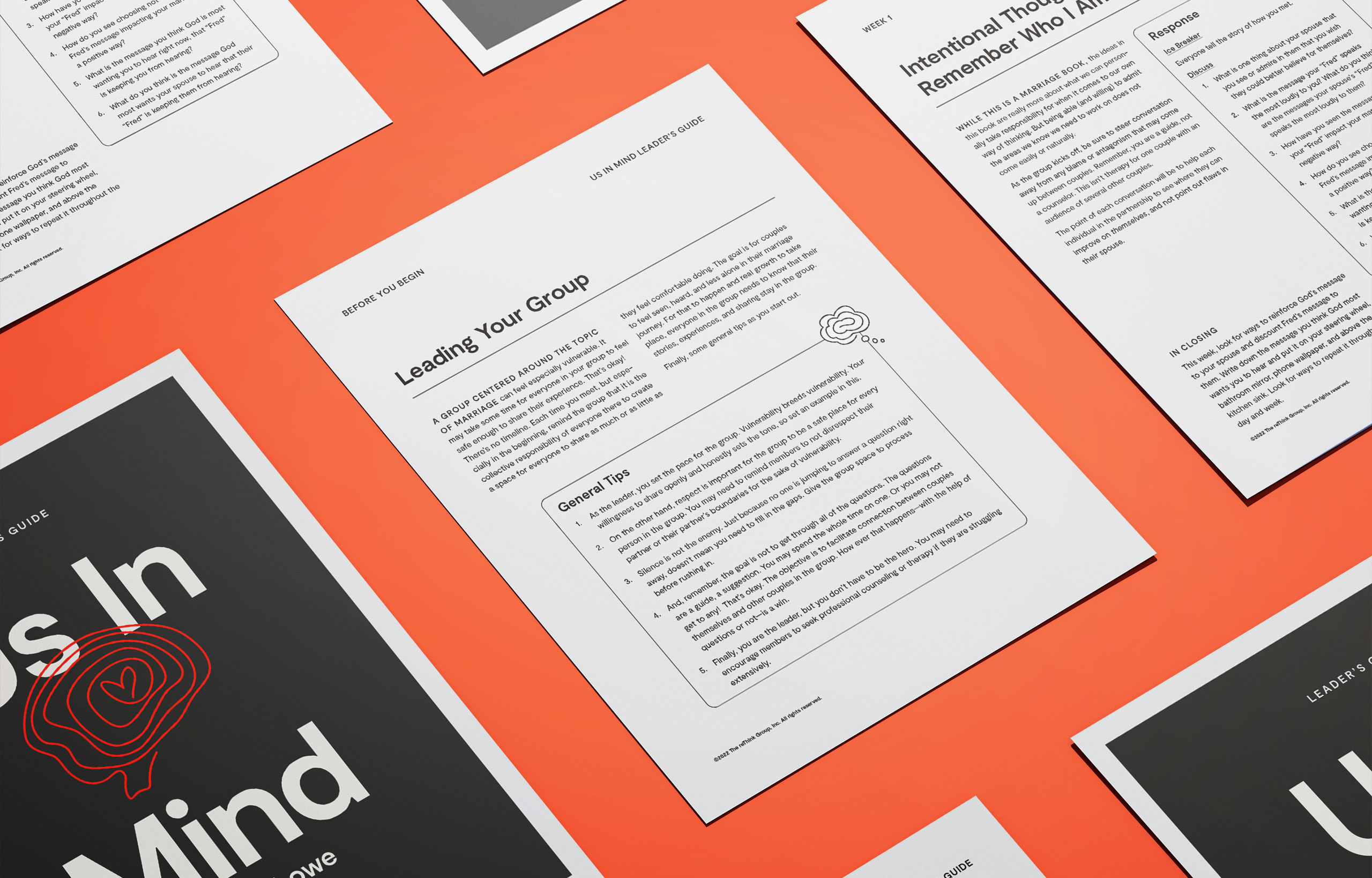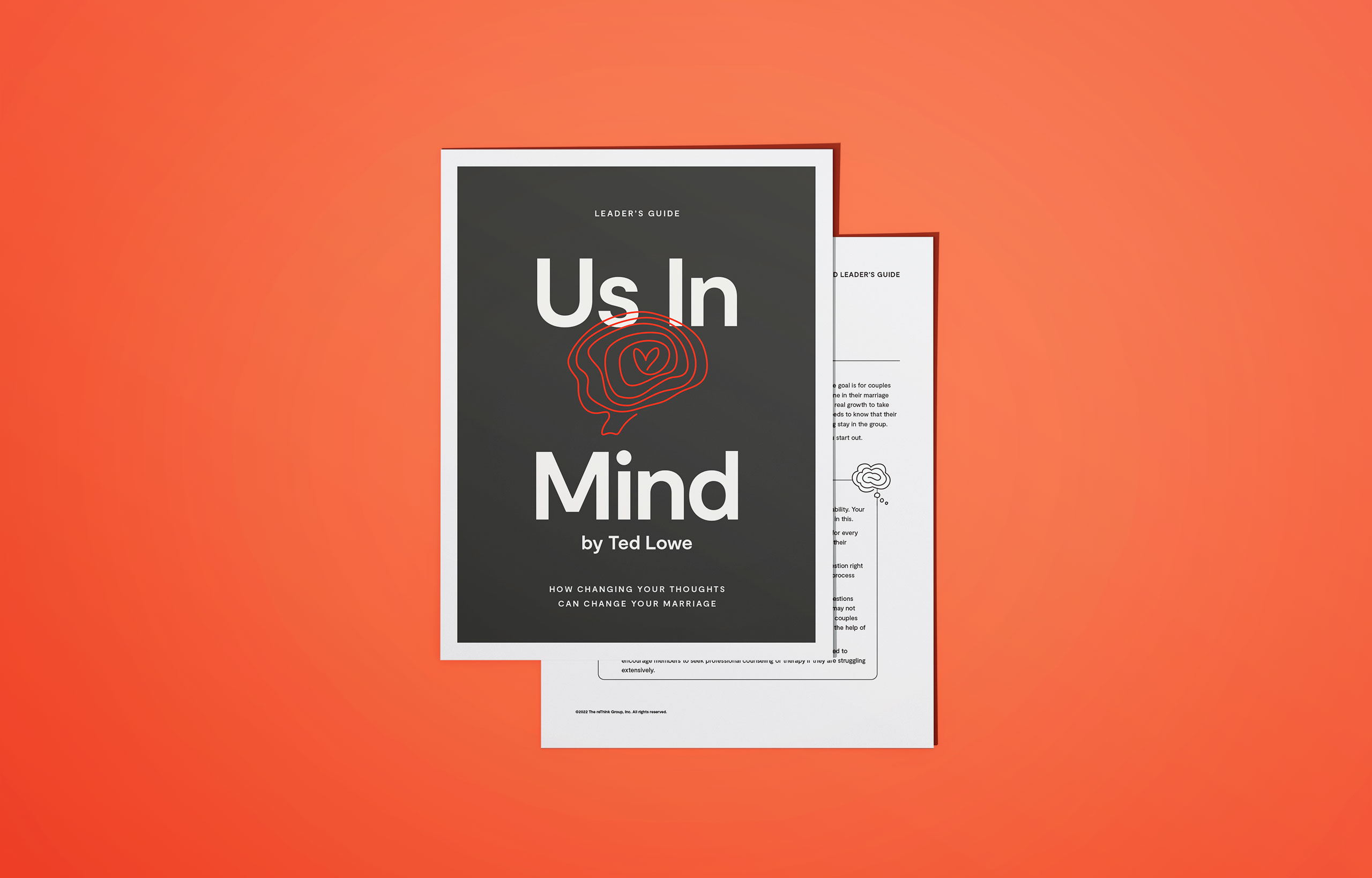 Download Free Resource
Please enter your email address below
to start your download.