Student Service Application
Do you have any students interested in serving and getting involved in your ministry in some capacity? Maybe they've expressed an interest in joining the worship team? Or maybe they've said that they might enjoy greeting people at the door? The Student Service Application ready to print and distribute to any student who is looking to get more involved.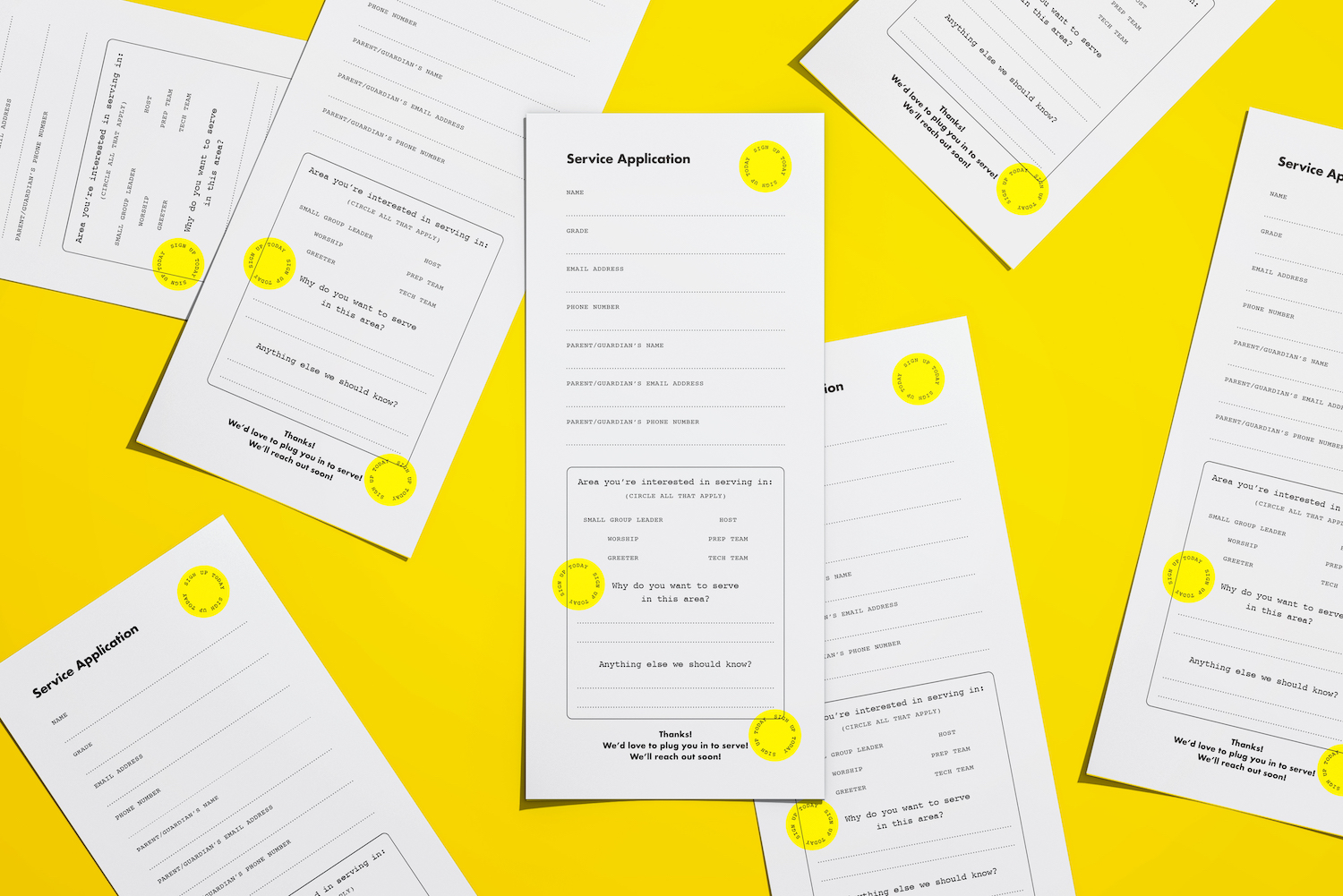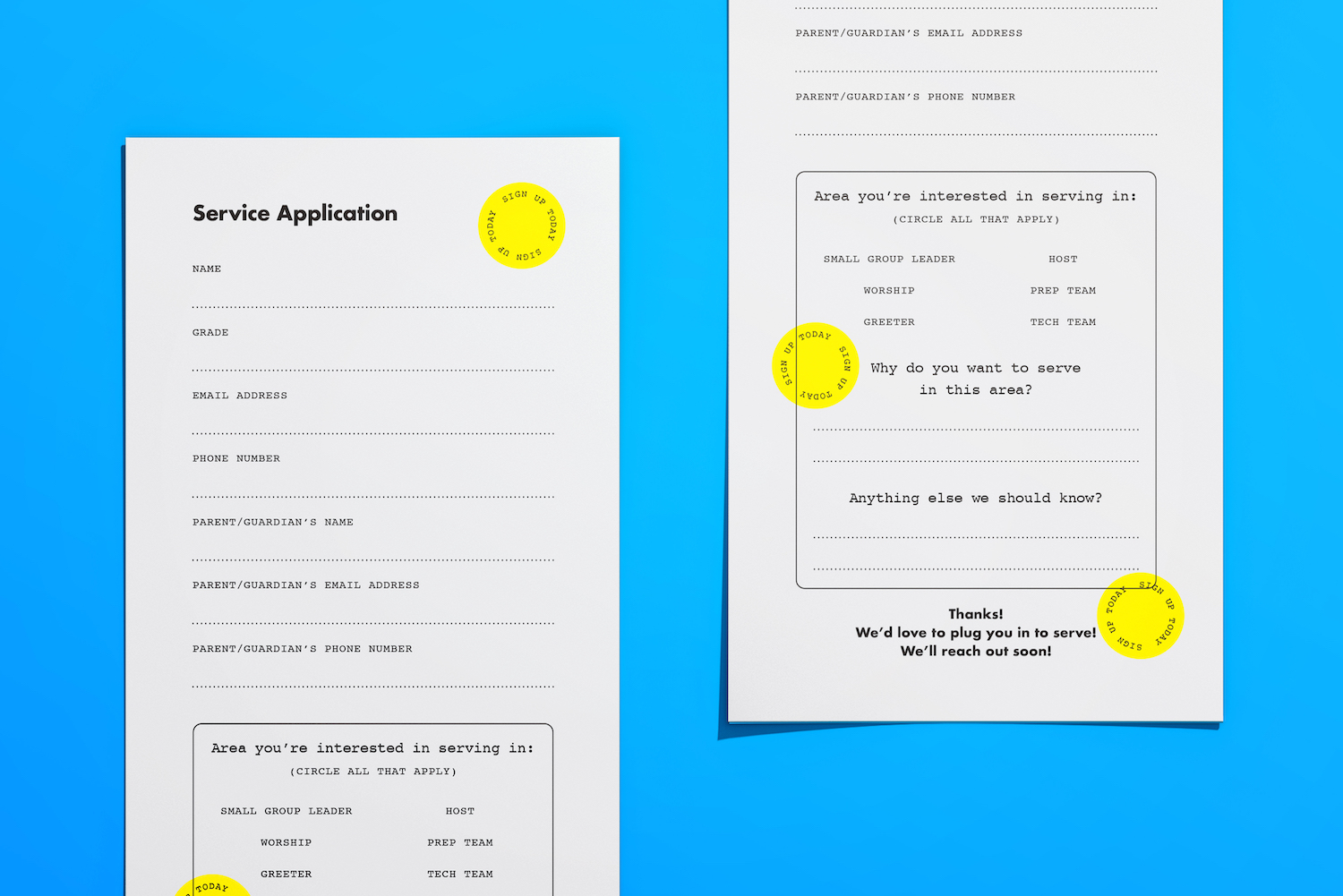 Download Free Resource
Please enter your email address below
to start your download.