Volunteer Meeting Notes
Regular meetings with your volunteers are such an important part of training and equipping your small group leaders. But it can be difficult for your leaders to keep track of and organize all the information you're communicating to them. With spaces for taking notes on things like curriculum, training, and prayer requests, the SGL Meeting Notes make it easy for your volunteers to keep up with everything they need to know.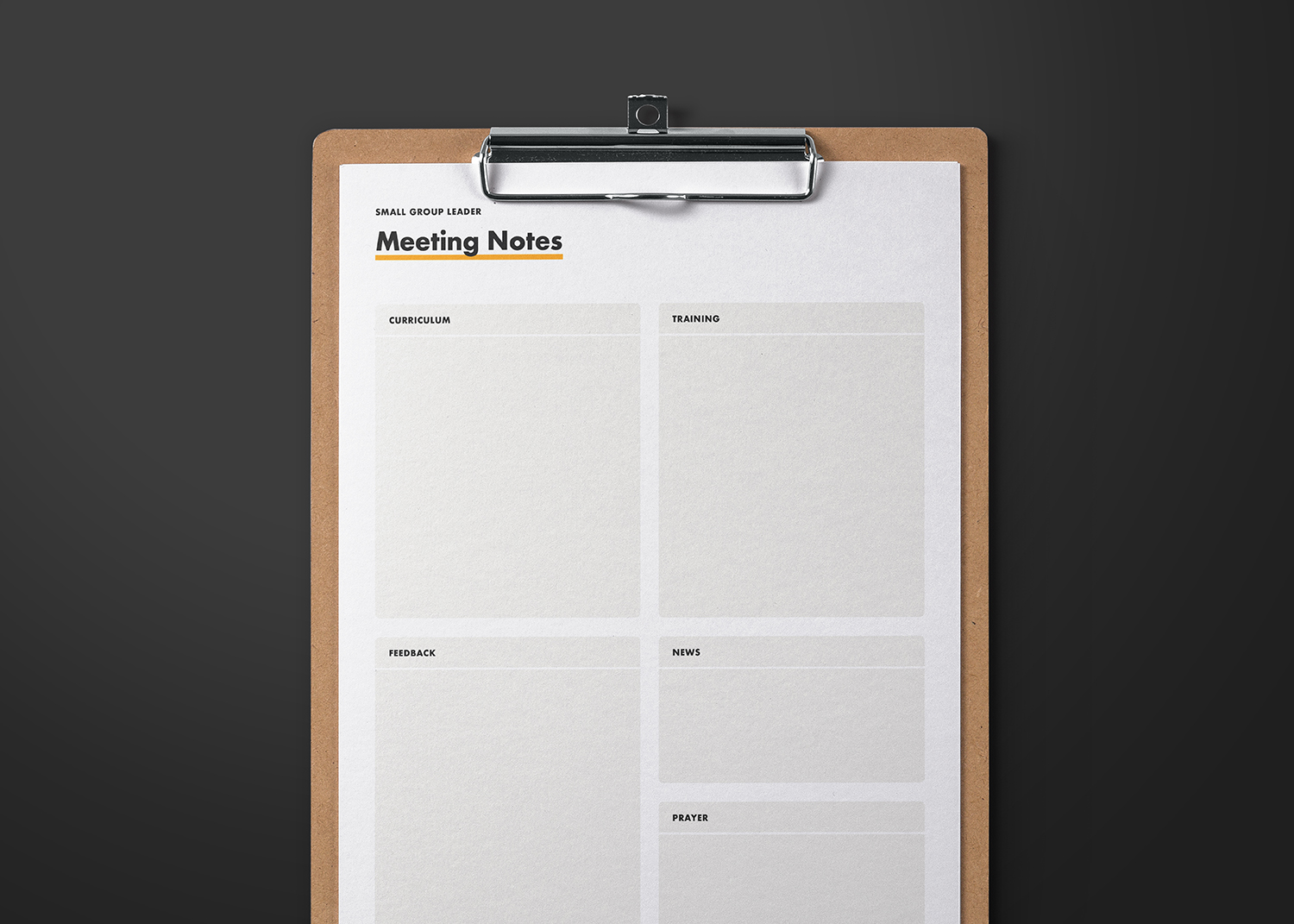 Download Free Resource
Please enter your email address below
to start your download.