Sample Social Media Posts
Are you looking for more ways to engage your community through social media or running out of ideas for posts? This free resource provides you with a whole sample month of social media ideas, so you can take the guesswork out of your social media strategy.
If you want to learn more about what it takes to launch a meta church, check out our brand-new Orange Masterclass, Building A Digital Ministry!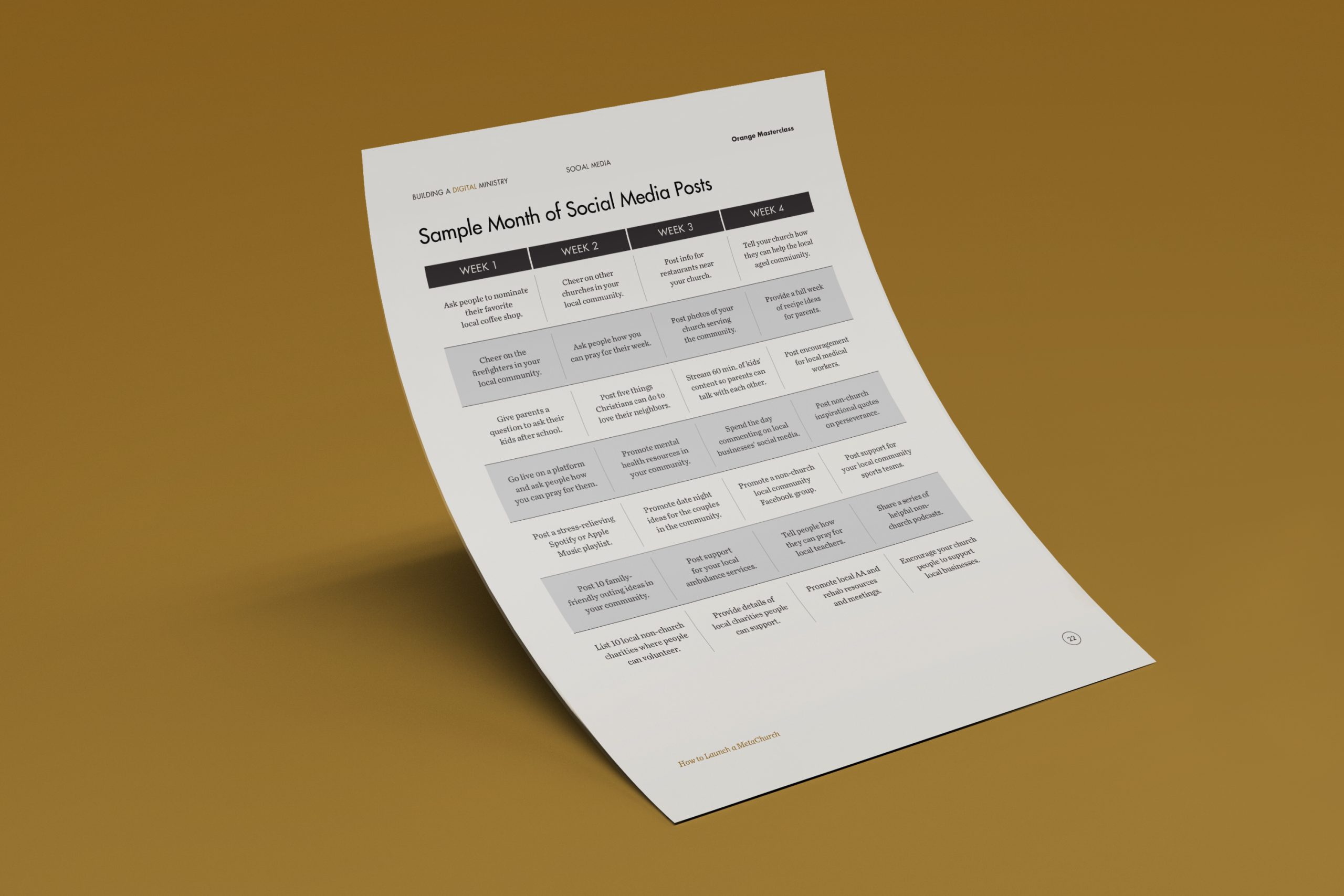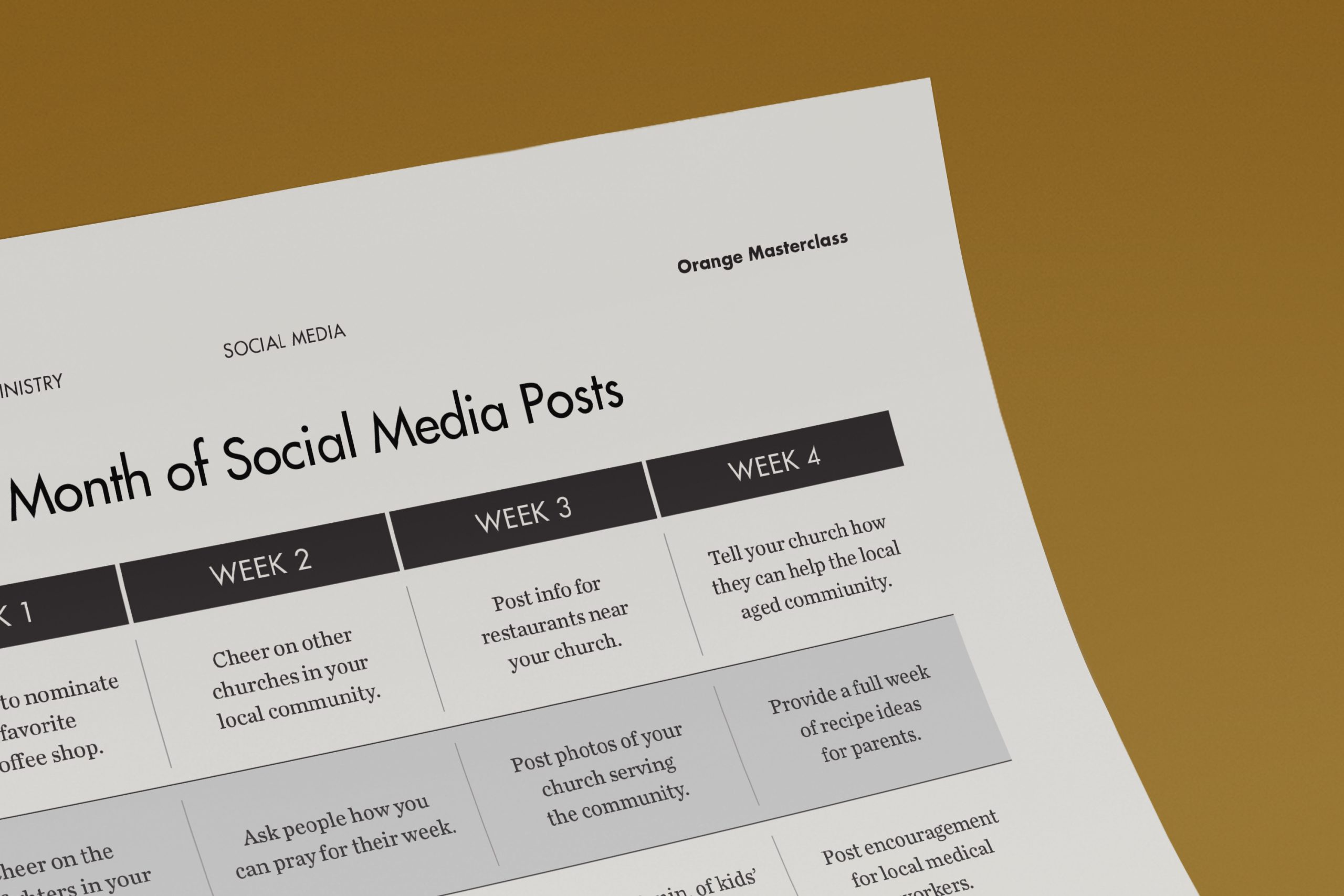 Download Free Resource
Please enter your email address below
to start your download.