Parent Strategy Lead Job Description
What would it look like to have one champion of all parent strategy in your ministry? A Parent Strategy Lead invests in the parents of the kids and students in your ministry personally and strives to learn from them to help them feel supported. Whether it's a paid or volunteer position, we think parents are important enough to have a dedicated leader they can count on for ongoing support and resources throughout the year.  If you need a place to start, customize this brand-new job description to help you better define this role for your ministry context and take your ministry to parents to the next level.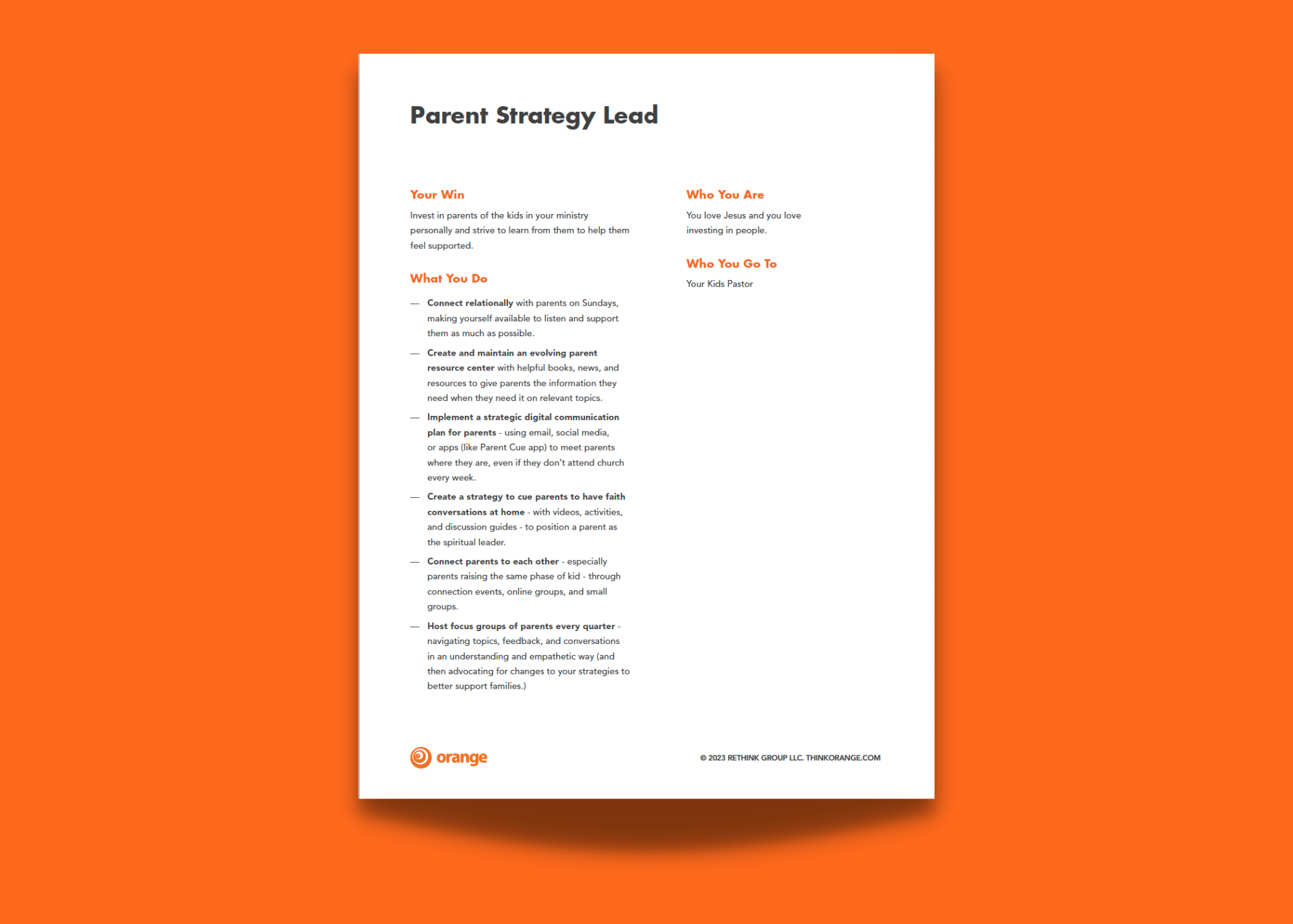 Download Free Resource
Please enter your email address below
to start your download.