Ministry Leader Job Descriptions
As a ministry leader, what exactly is your job? It might involve more or less than the people around you think. In fact, if you're not sure, everyone and everything around you will define it. As a leader, use this guide to help you redefine your role, and focus on the things and people that matter most.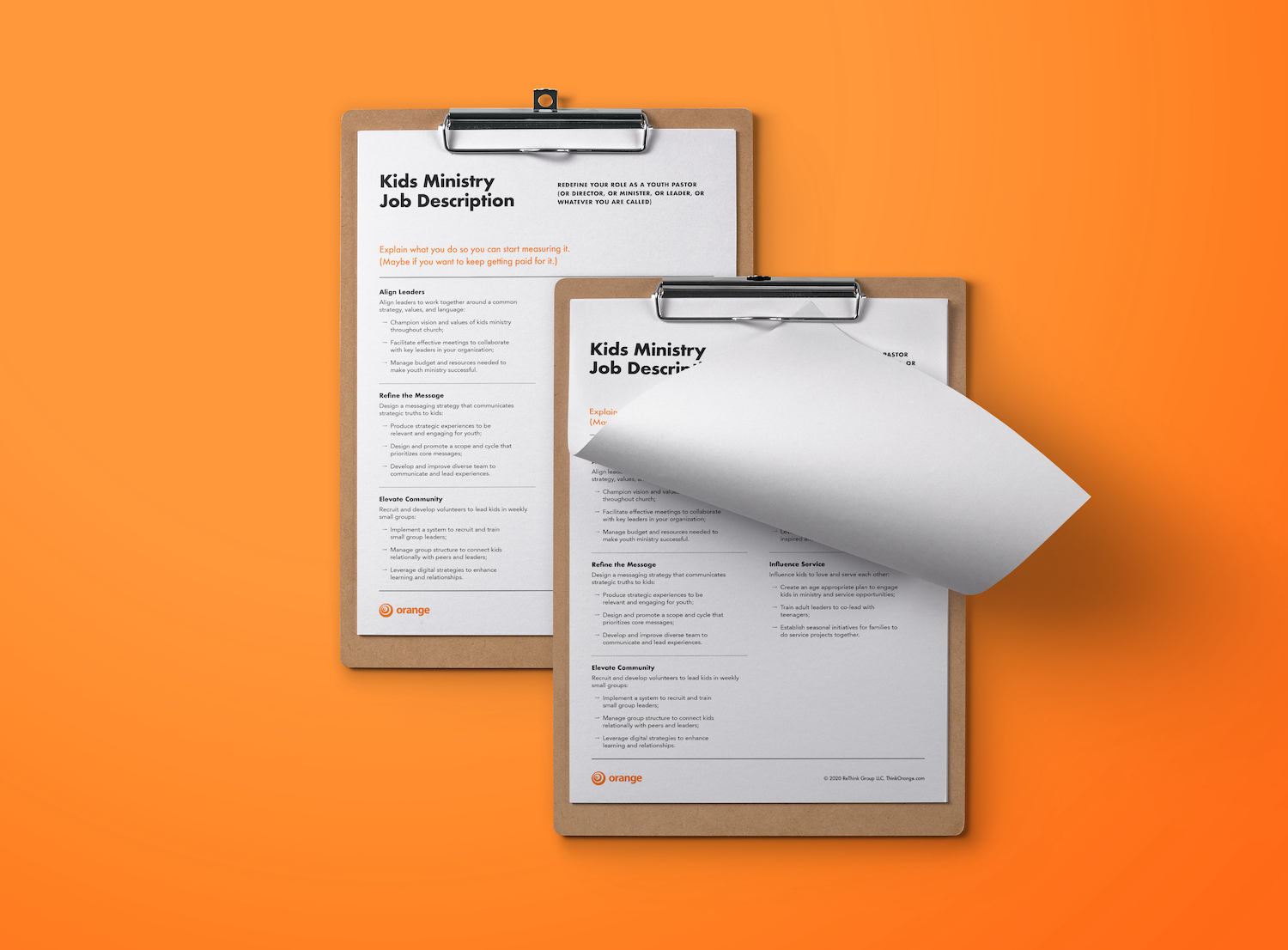 Download Free Resource
Please enter your email address below
to start your download.