Family Welcome Kit
$20
As new families connect with your church, you want to make sure you are finding out the right information from them. We've compiled some of the forms and policies you may need to make sure you have the info you need to know, as well as help families understand a little more about your church.
The Family Welcome Kit includes an overview as well as the following files in three different formats (PDF, eps, and packaged Adobe InDesign files):
Parent Connection Card
Parent Registration Card
Weekly Policies
Contributor Release form
Note: A font list is provided. Fonts are not included due to licensing restrict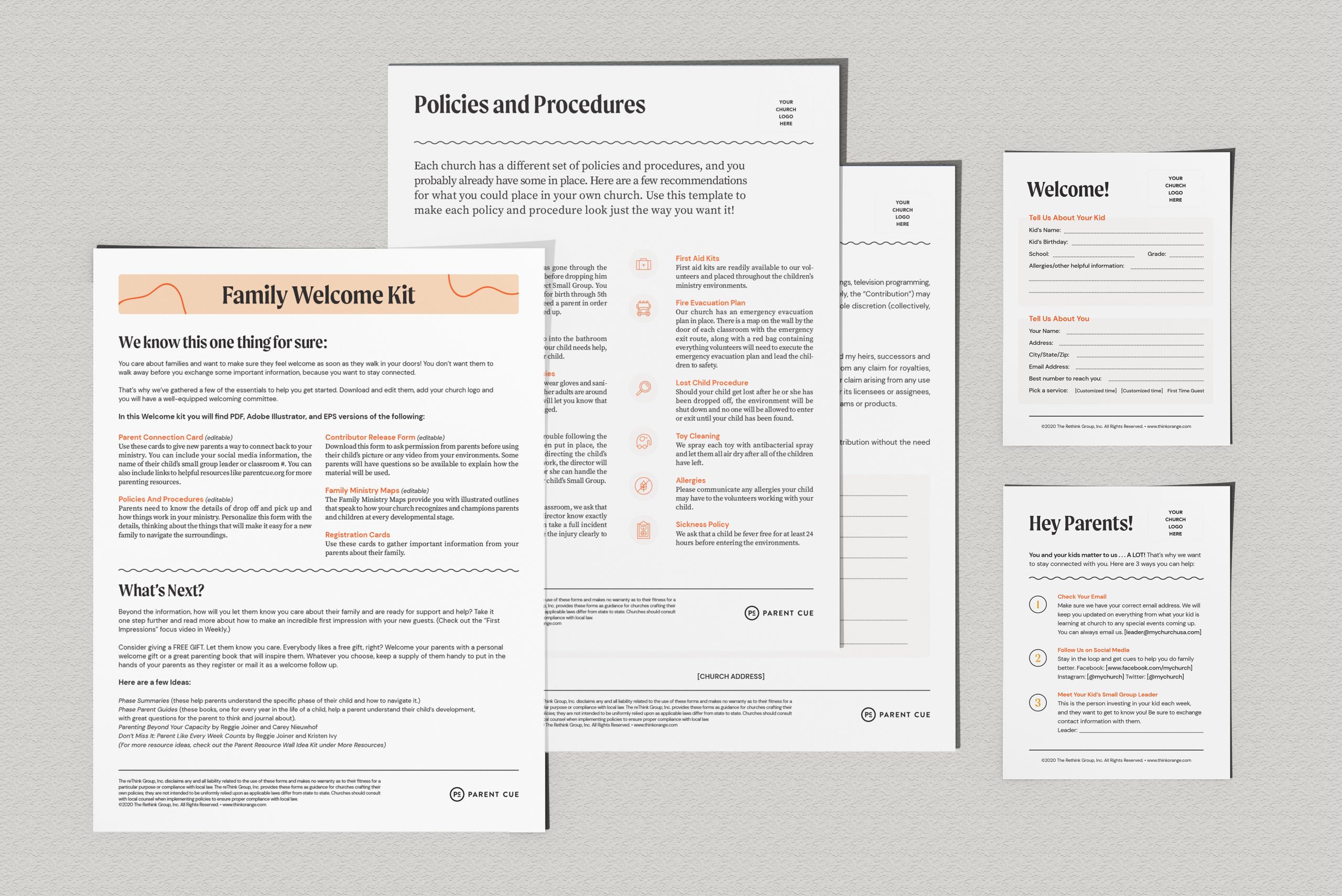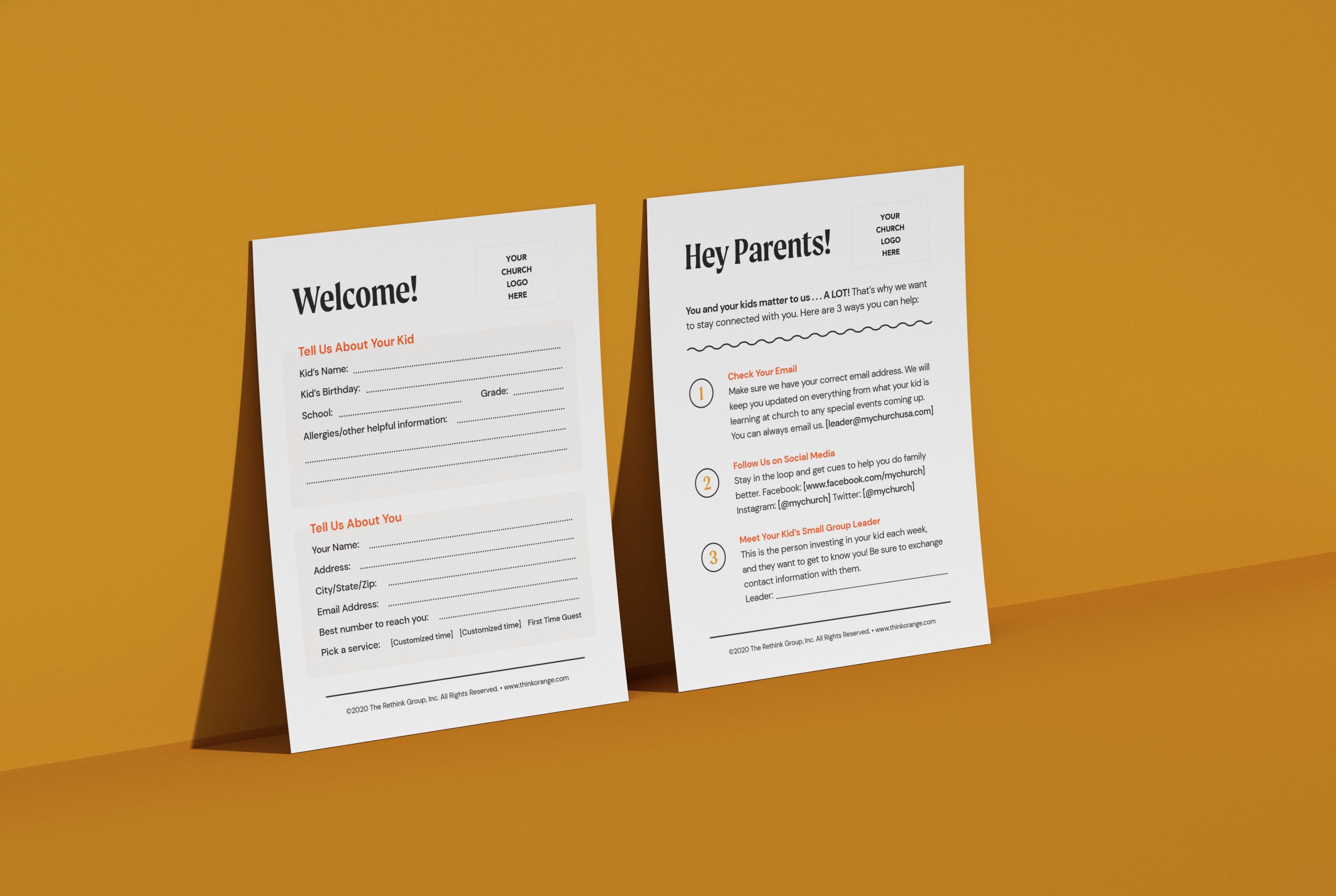 Download Paid Resource
Login with your email address and password below
Please enter your information to start:
Enter your organization information below.
Your download is available below!
Download