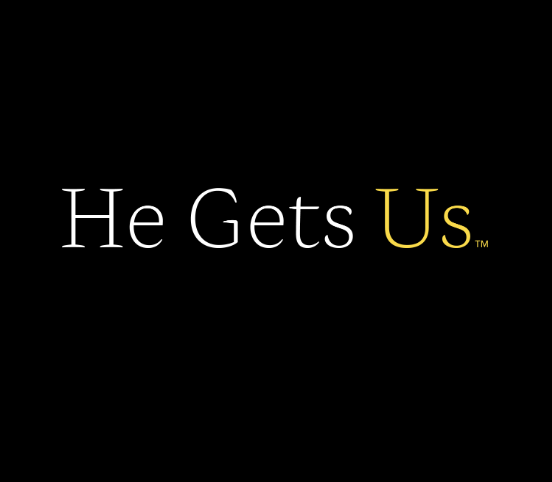 He Gets Us
He Gets Us is a nationwide multimedia campaign led by a diverse group of people who are passionate about the authentic Jesus of the Bible, created in an effort to spark curiosity, discovery, and connection around the person and teachings of Jesus. The largest campaign of its kind coordinated across TV, digital, radio, outdoor, and experiential platforms, to-date the campaign has drawn 30+ million YouTube views, 10+ million prime-time TV ad views, and 95+ million outdoor impressions. He Gets Us is an entity of the Servant Foundation, a designated 501(c)3 nonprofit organization. Learn more about how to get involved at hegetsuspartners.com.
Finding Common Ground in Jesus Through He Gets Us
Wednesday June 1, 2022 | He Gets Us
The sad reality is people's understanding of Jesus and Christians are very different. He Gets Us aims to show people the authentic Jesus in the Bible and meets them right where they are. Get these valuable resources today and become He Gets Us ready.
Read more