Your Orange Conference Pitch Kit: Getting Buy-In for Your Training Experience
We hope every leader leaves Orange Conference energized, with practical next steps, and with a vivid picture that they are not alone in what they do. But conferences are a big investment. How do you communicate the value of a training event to your leadership?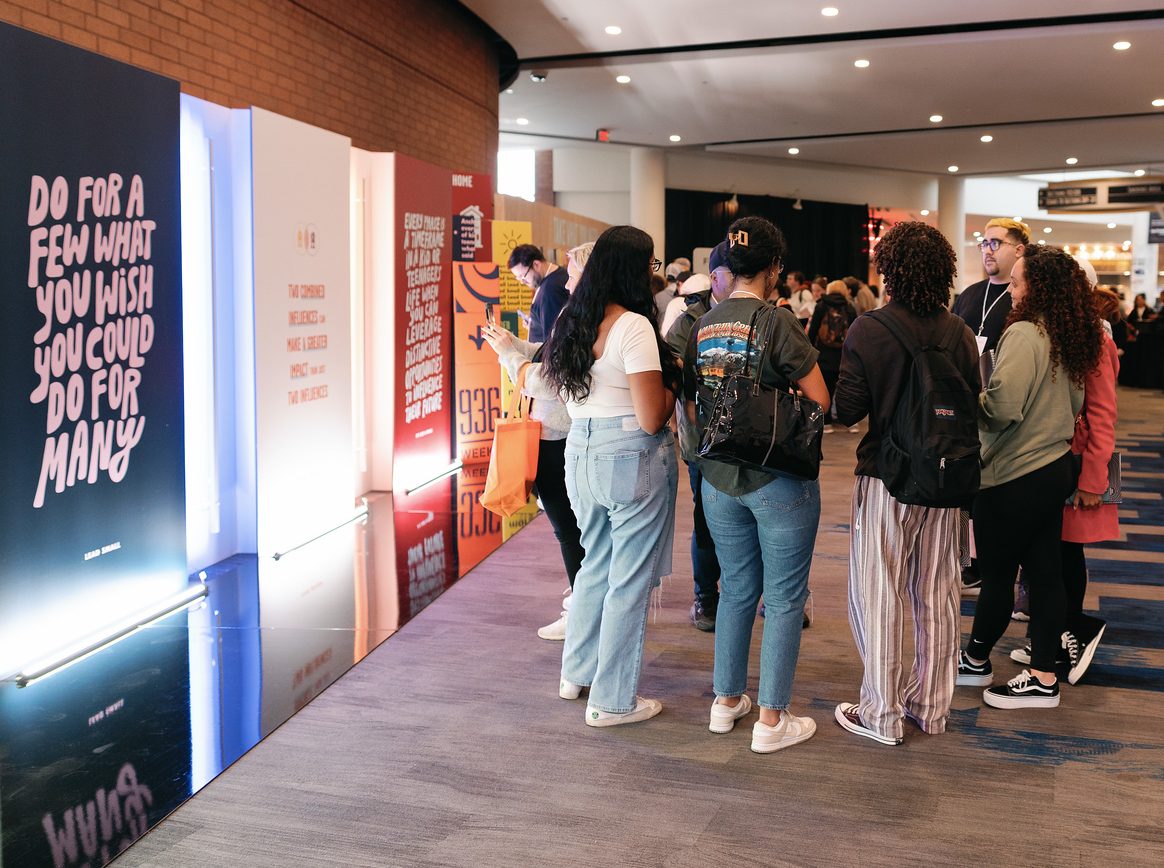 ☀️ Why Orange Conference?
Attending a conference is a real investment. Tickets, travel, and lodging all add up. Plus, with Sunday always around the corner — you count every. day. out of the office. 
So why invest in a conference?
For kids ministry and youth ministry leaders, the Orange Conference is their secret to momentum each year. 
Yes, it's about taking home new practical strategies and ideas and making new connections with future-thinking leaders. But more than anything, attendees experience encouragement, inspiration, and a renewed sense of purpose leaving Atlanta each year. 
With so many options for conferences, a few things make Orange Conference unique . . .
Your entire team can attend together.

That means next-gen staff, kids ministry, youth ministry, and even

senior leadership

. It's an event you can experience together but also dive deep into your own specific learning experiences. It's the perfect blend of contextualized learning and big-picture ideas.

Future-focused but anchored to the challenges of today

. Orange was built on a relentless search to find innovative strategies to help leaders build more resilient faith in the next generation. You'll find new methods and ideas to apply to the timeless mission of the Church.

Curated workshops bring the best ideas right to your seat

. With 60+ workshops to choose from, you'll build your own agenda and find answers to the questions you're asking. 

We take fun seriously

. With a night just for fun and fun intertwined with programming, you'll experience the joy of what ministry can be with people who understand you. 

It's not just content

. We call

Orange Conference

an experience because it brings so much more than just talks and ideas. There are meetups, galleries, resources, community, free coffee (most importantly), and electric energy that's sure to rub off on your ministry team. 
We continue to create this conference because we see ministry leaders burning out, struggling to find hope, or living isolated and wondering what's next for their ministry. 
We hope every leader leaves energized, with practical next steps and a vivid picture that they are not alone in what they do. 
We hope this gives you some language to explain a little more about Orange Conference. We hope to see you in April! 
✉️ Letter for Leadership
Adapt this letter to send to your leadership, budget approver, or decision maker. 
Hey ___,
I would love to have a conversation about an event I would like to attend that could be beneficial to our family ministry. Orange Conference is one of the largest family ministry conferences and a leader in training ministries and building community in family ministries.
This event is part of Orange, a ministry [that creates all the curriculum we use.] or [that creates curriculum for thousands of churches across the country.] They have a great reputation for highly practical and engaging training events. 
While I personally would like to attend, the most helpful thing about this training is that it's designed for entire ministry teams. There's something for kids ministry, youth ministry, and even a parallel experience for executive and senior leaders. Workshops, meet ups, and resources are specially tailored for leaders of each age group. If our team goes, we can build stronger connections with each other but still split up and get practical solutions and training for our specific areas of ministry.
I like this conference because . . .
it's known to be encouraging and sustaining, not just about content.

leaders at Orange are always thinking about the future and growing engagement in family ministry.

there are 60+ workshops to help me find the answers I need.

I'll meet other ministry leaders and get new insights.

it'll better align our team and vision for the ministry.
Here are just a few of the questions that I can get answers to by attending this conference:
How do I recruit and retain more volunteers?

How do I effectively partner with parents?

What are the latest cultural trends I need to pay attention to as we innovate our ministry?

How do I help kids and teenagers experiencing struggles with mental health?
If we register by [insert date], here's what it would cost to bring [insert # of attendees]. 
Tickets – [Ticket Price] x [# of Attendees] 
Travel – [Estimate Gas, etc]
Lodging – [Estimate Lodging, etc]
TOTAL: 
If we brought a group of 8 or more, we would also qualify for group pricing. We'd also love it if you joined us! [If they are an executive pastor or senior leaders, suggest they check out Rethink Leadership.]
It seems like the perfect opportunity for me and our ministry team to grow. When I get back, I will be ready to share key takeaways, including practices we can start to implement immediately.
I would love to have a conversation about it. Can we schedule a time to talk more about this, or are there any questions I can answer for you?
Thanks,
[Your Name]
➕ Additional Resources
Follow Us
Stay connected to us and be the first to know about exclusive deals and upcoming events.