Ten Hacks for A Budget-Friendly OC23
We get it. Budgets are tight! But we have ten hacks to help you plan your budget-friendly OC23 trip that you won't want to miss!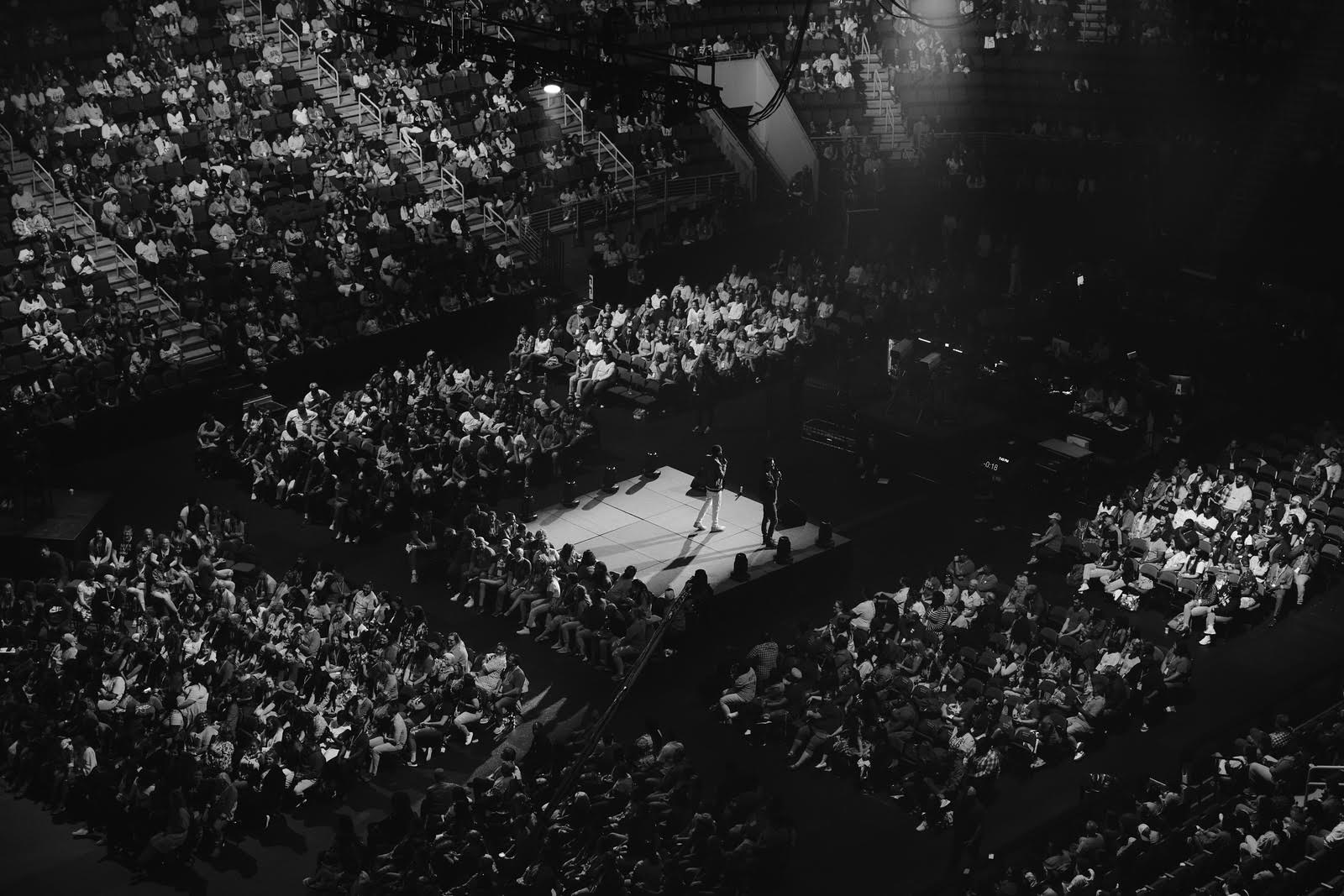 No matter how large or small your church might be—whether or not you're gifted in areas of financial strategy and stewardship—things probably look different these days. You may be operating with less staff, your priorities may have shifted, and your budget may be a fraction of what it used to be.
If you're leading in the church today, you're well aware of how giving patterns have shifted significantly. As inflation continues to increase, we see the toll it's taking on many households and pocketbooks across the country.
Brad Leeper, principal at Generis, makes the observation, "Emerging indicators signal a change in giving patterns in the last half of 2022. If financial giving is reordered, how would you lead your ministry with less financial resources?"
And, you may be wondering, "How do I train and equip my team with few financial resources?"
Here at Orange, we're here to help you. It's our favorite thing! That's why we create the Orange Conference every year. We believe it is the perfect place for your whole team to grow professionally and personally! Plus instead of each life stage ministry or role going to a different conference, you can all go to the same one which means you can share ideas (and Ubers). Almost 8,000 leaders choose Orange Conference every year! Here's why!
Ten Orange Conference Hacks on a Budget
Many people on our team come from a church staff background where we have found ourselves required to think creatively about how we are going to equip, encourage, and empower our volunteers and staff every year—without breaking the bank. That's why a few of our Orange Specialists have compiled our top ten best practices and ideas to help you if you find your ministry budget more financially strapped than it used to be.
Volunteer.

Hands down, the best way to attend conference for free is to volunteer with us. You'll make new friends. Get a peek behind-the-scenes at all it takes to make the event happen. And MOST importantly, we will feed you until you turn orange! Over the years, countless leaders have shared just how great of an impact volunteering at Orange Conference has had on their lives. Maybe this year it's your turn! Click here to sign up!
Find a travel buddy.

Those of you traveling alone may be able to find someone from a neighboring church that's headed to OC23 and split the transportation and lodging costs. Save money and make a new friend! Use the Orange Leaders Facebook group or your curriculum partner groups to connect with potential travel buddies/roomies.
Get your tickets early.
When you make a plan to register early, you'll take advantage of early-bird pricing and save the most on your tickets as prices increase throughout the year. Plus, you'll have plenty of time to plan for travel and get the best prices. Follow Orange Leaders on Facebook and Instagram so you don't miss those announcements! (Pro tip: turn on post notifications!)
Use app-based services for cars/hotels.

It might be worth taking the time to crunch the numbers and determine whether renting a car or using services like Uber or Lyft will be more affordable. You can also save on hotel costs by using services like Airbnb or VRBO for your team rather than going the traditional hotel route.
Reach out to the locals.

Find family and friends (or friends of friends!) that may live in ATL to crash. One friend of ours discovered that a member of her church owned a cabin in the area. Score! You'll never know if you don't ask!
Plan your meals ahead of time.

Hit up a grocery store when you get into town so you don't eat out every meal. Pack a lunch for your team in coolers or consider ordering from a local restaurant and have them deliver directly to the arena. It's not uncommon for attendees to throw down some blankets on the lawn or set up chairs near the parking lot and have themselves a little Orange tailgate party!
Check out discount rates.

Of course, purchasing tickets early will always get you the best deal. We also work with several hotels, car rental companies, and airlines to make special offers for you. Those partnerships will eventually be found on the conference site. (Helpful hint: The hotel deals go fast, so it's a good idea to secure those early if you want the lower pricing.) Beyond that, be sure to check our student, large group, and international discount rates!
Use those travel rewards.

If you have a cashback credit card or travel credit card, consider using those perks toward your trip to Orange Conference.
Budget wisely.

Put a little bit of your budget away each month by purchasing Visa gift cards (instead of one lump sum) to lessen the blow. When you arrive, ask the Enneagram 1 on your team to keep track of receipts and take the lead on staying under budget throughout the trip.
Get creative with your ask.

Never underestimate the power of the ask. (You know this if you lead volunteers!) Ask friends, relatives, fellow staff, or church members to help you cover expenses with hotel rewards points, frequent flyer miles, or even monetary donations. You might be surprised by how others want to help you invest in yourself so you can invest in others.
Set up a solo or group Facebook fundraiser, Go Fund Me or similar platform to invite other church staff, parents, etc. to help you fundraise, and ensure it explains Orange Conference and how it would ultimately impact the work they do.
BONUS HACK: Orange Conference Digital.

We would love for you to be in the room with us for Orange Conference. There is nothing like being together and connecting with other leaders from across the country. But, if you can't swing bringing your team in-person, consider checking out Orange Conference Digital. You will get the same great inspiration and training while saving money on travel.
We exist to help your church win. That's why we create the Orange Conference every year. So, if you need more ideas on how to make it work for your budget be sure to connect with your Orange Specialist ! We even learned of a church that came together to collect aluminum cans and scrap metal to cover all expenses for their family ministry team. Remember, we can do more together! With a little determination and creativity, bringing your team to Orange Conference may be more possible than you think.
Follow Us
Stay connected to us and be the first to know about exclusive deals and upcoming events.