Three Perspectives on Recruitment Sunday
Consider these different ways leaders approach volunteer recruitment to make sure you are helping retain and grow your amazing volunteers!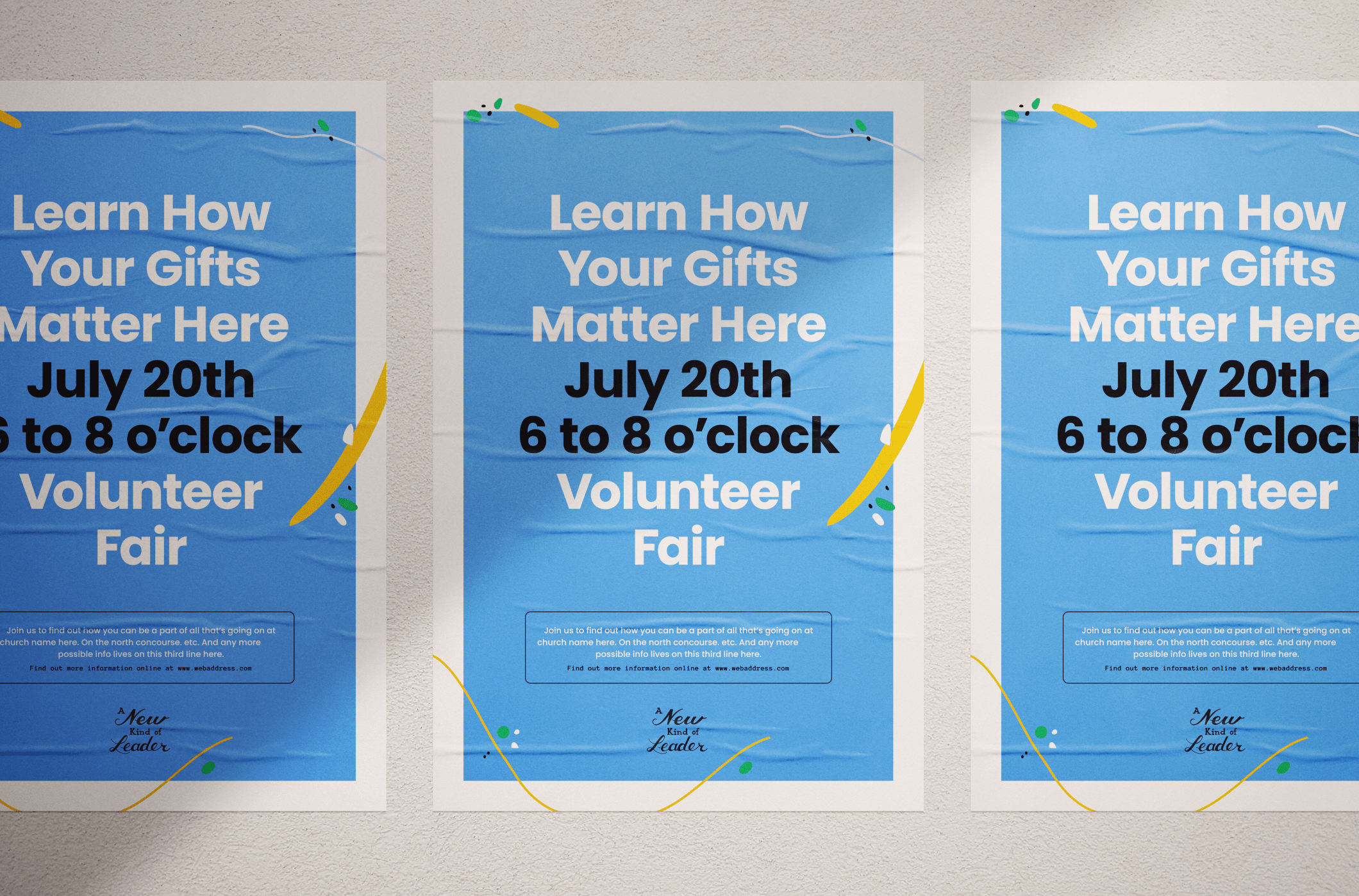 Sunday is always coming. But sometimes an individual Sunday will surprise us with a fresh opportunity. When it comes to volunteers for your ministry, each and every Sunday either strengthens or weakens the volunteer culture. And your volunteer culture is the biggest predictor of your ability to recruit and even more importantly retain your volunteers.
That's why it's important to consider the different ways leaders approach volunteer recruitment and determine the best ways to ensure our Sundays are moving our volunteer culture forward.  
Wow! It's Recruitment Sunday… Again… Already?
In this approach, the church leadership places all of their volunteer eggs in one recruitment basket. The advantage is that you can focus the full attention of leadership, media, and creativity towards one insanely worthy pursuit-recruiting new volunteers. The key to Recruitment Sunday being effective is vision casting. It's important to focus on what the volunteer will experience and receive as opposed to the needs of the ministry.
Long-term volunteers serve because of what they get from the experience. Short-term volunteers will get you out of a jam but then exit once they perceive the crisis has passed. If you typically rely on Recruitment Sunday, you might also want to consider adding in a recruitment appreciation and short invitation moment into most weekend services so that volunteers feel known and valued the other 50+ weeks of the year.
Hey! Isn't every Sunday  Recruitment Sunday?
In this approach, the leadership tends to lean on weekly consistent messaging that appreciates and invites volunteers. This is a solid and beneficial approach as long as it stays fresh, personal, and meaningful. However, if it becomes robotic or begins to come across as disingenuous it will backfire immensely! Consider planning some seasonal campaigns to spice it up and include personal interviews, highlights, and humor to break through the static.
Ooof!  That was a de-Recruitment Sunday.
If you've never heard of de-recruitment Sundays, those are the Sundays where leadership inadvertently and unintentionally speak and act in a manner that hinders the volunteer culture resulting in de-recruitment. One might even say that unless you are proactively pouring into the volunteer culture that week then you are in essence choosing to have a de-recruitment Sunday. Volunteer culture is alive and constantly improving or declining throughout the hallway conversations, text threads, services, and communications.
Here are a few scenarios that would be considered a de-recruitment Sunday . . . 
"Ooof" Scenario 1:
A few dozen volunteers spent tons of extra time supporting the church's Fall Festival. Although the leadership extolled from the stage how wonderful the event was and accepted all of the praise, they never gave a shoutout to those who actually made it happen. (After working full time jobs, instead of doing their own fall task list, and for no pay.) 
The volunteers who were leaning forward with excitement have now slumped back into their seats with a bit of confusion and disappointment having not even been mentioned because they know that the event was impossible without them. The good news is that this can be easily remedied by leadership. It's important to always take a posture of humility and give consistent praise to the volunteers who make the mission possible. And, if a slip-up happens, following up later with appreciation can also be helpful. 
"Ooof" Scenario 2:
Another scenario would be when leadership tosses around superlatives in relation to specific roles. Maybe they say something like, "I want to thank our hardest working volunteers who are in the parking lot. Our most faithful volunteers who keep the green room stocked with my favorite food. The smartest volunteers who helped raise funds for the new auditorium." 
This is not to say that those individuals are not hard working, committed and smart. But if a group is singled out as the "MOST," then all of the other volunteers hear they are the "LEAST." Instead, leadership needs to call out specific actions as models and examples of what so many are doing so well.  "Every week volunteers from across our church arrive early, stay late, work hard and get ministry done. One specific team I would like to call out who so well exemplifies all of our teams is the Parking Team! Let me read a note I received from a visitor…"   Call-outs that are woven into the fabric of each week's service build up a positive volunteer culture and help every volunteer know that their unique role is valued. 
The long term key to recruiting volunteers is to prioritize retaining volunteers. That's why we created a resource to help you plan and implement an inspiring and effective Recruitment Sunday. Grab the Recruitment Sunday Event Kit to get started planning your next event today! 
Follow Us
Stay connected to us and be the first to know about exclusive deals and upcoming events.