Recruitment Sunday Event Kit
Recruitment Sunday is a main stage message intended to cast vision for influencing the next generation in order to recruit volunteers. This event is one of the biggest pushes you'll make all year long to grow your team, and this kit will give you everything you need to make the event everything it can be.
The theme for the event is "New Kind of Leader", and it reminds your congregation of the pivotal values your ministry maintains around supporting, engaging, and influencing the next generation. This is your chance to include your church in the vision you have for your ministry so that they'll consider joining the team. The goal for this event is to elevate the importance of family ministry in your church and to engage new volunteers who could get involved. 
This customizable event kit includes:
Event Guides and Planning Timelines
Main Stage Messaging and Screen Graphics
Breakouts and Musical Parody Scripts
Marketing Assets and Social Media Content
Recruitment guides and cards
Art files for relevant assets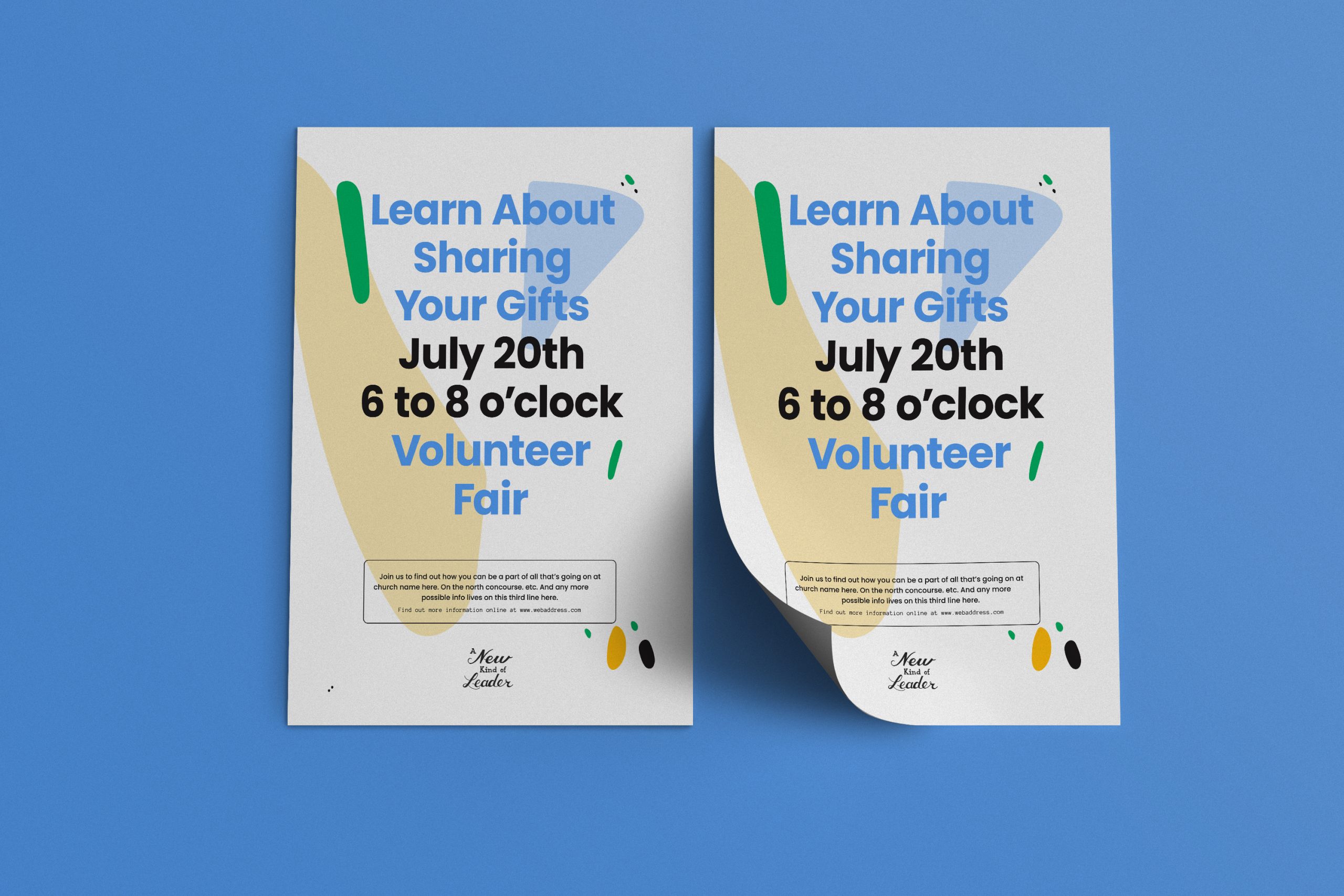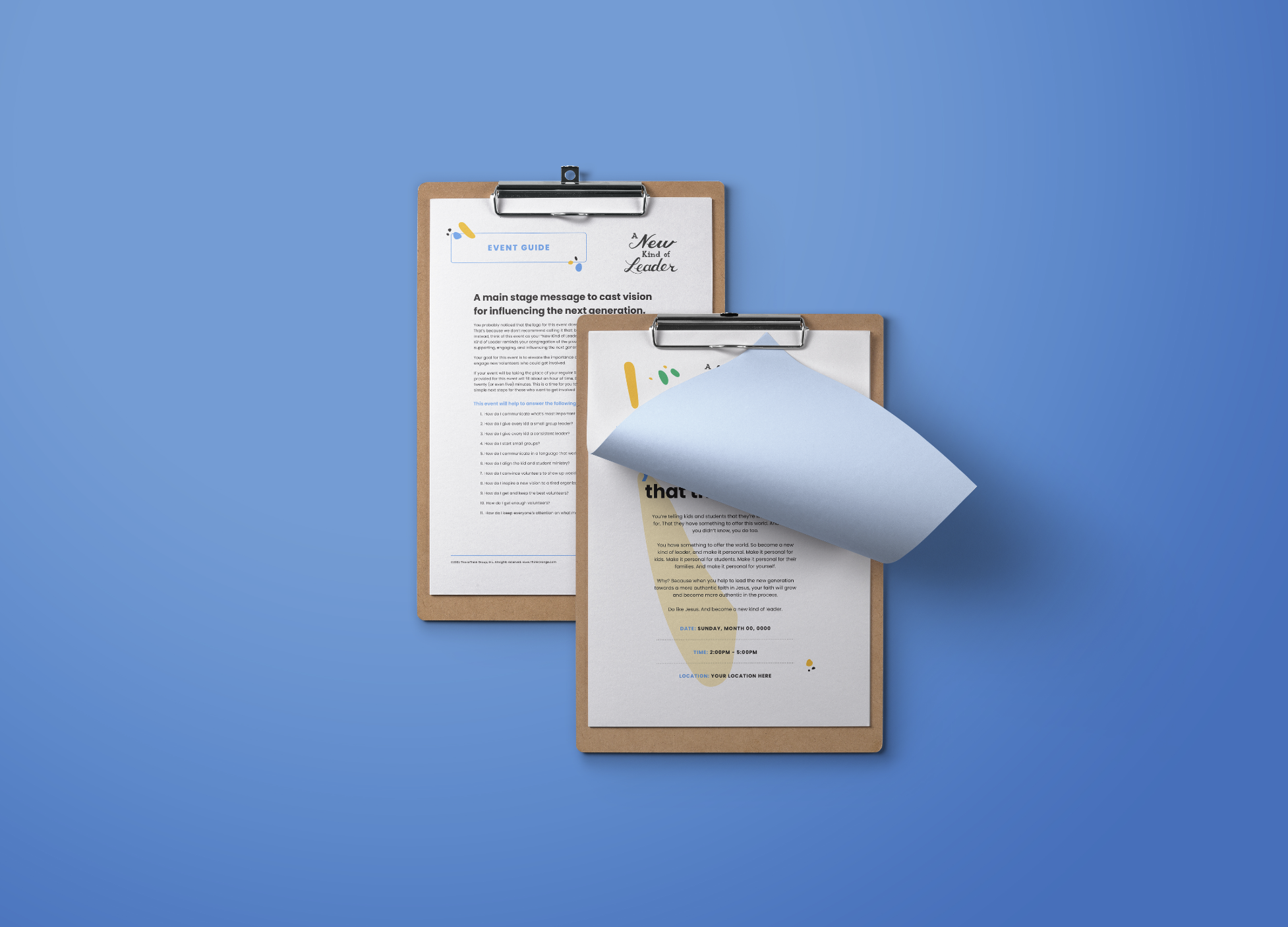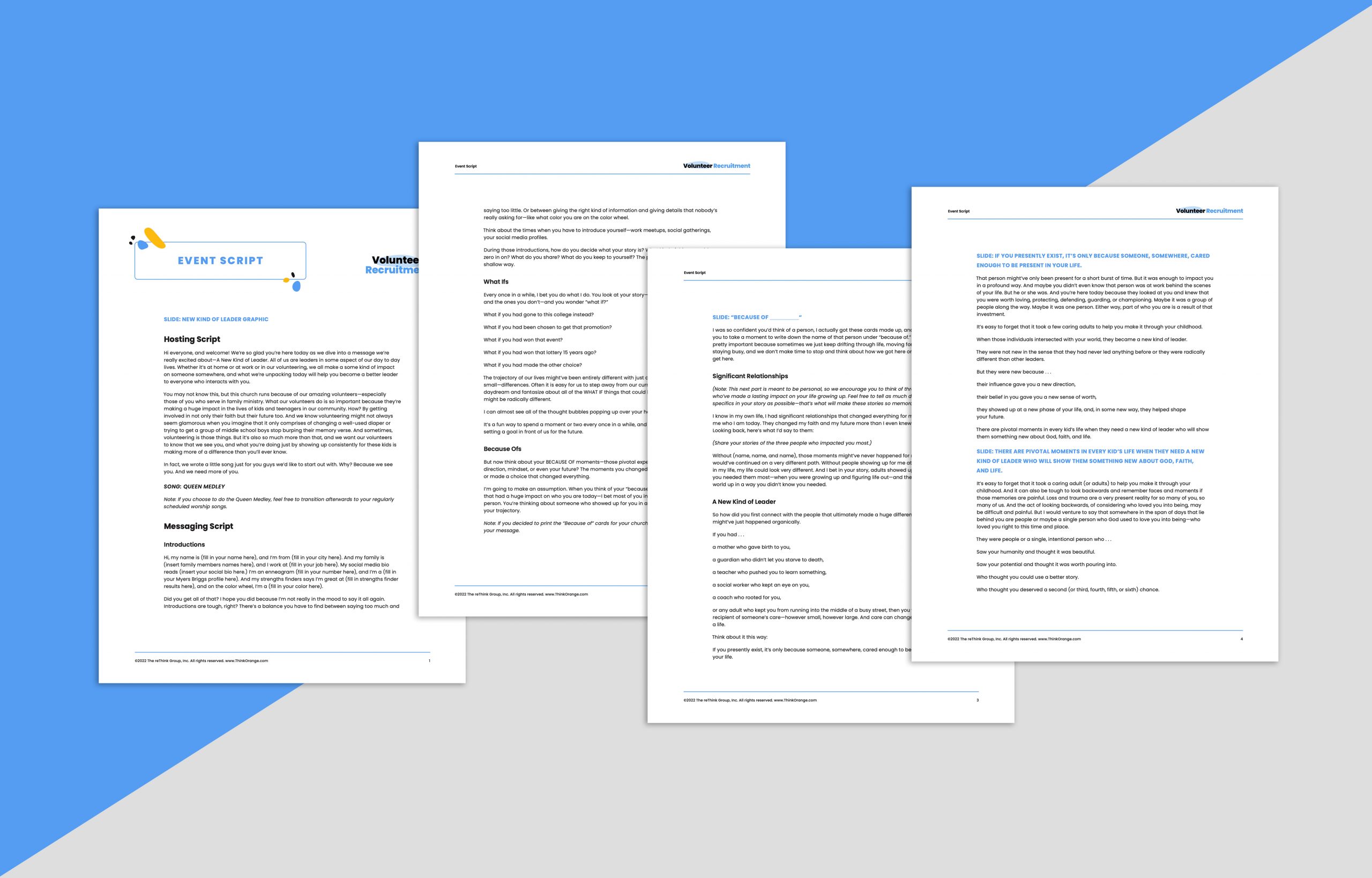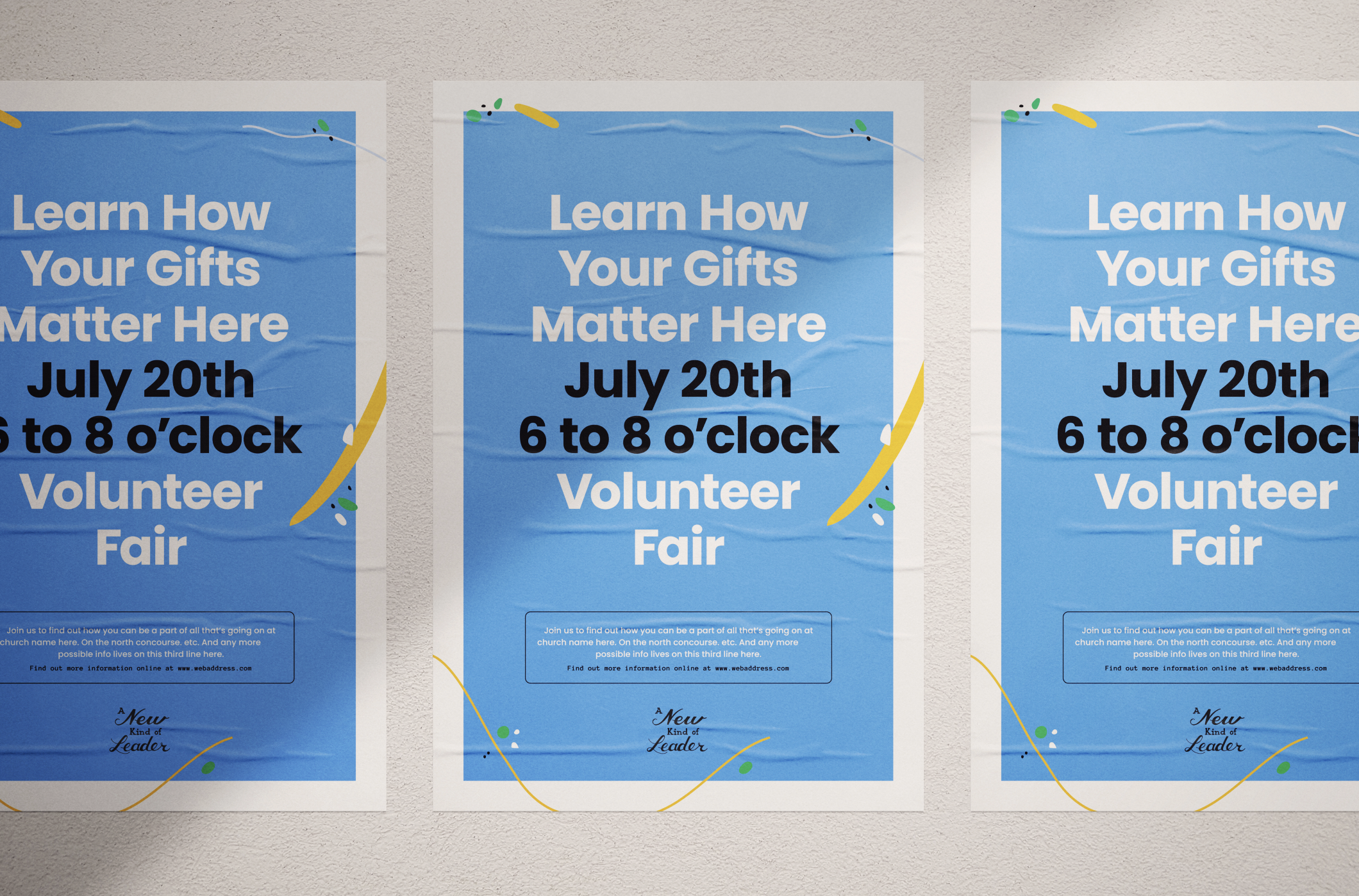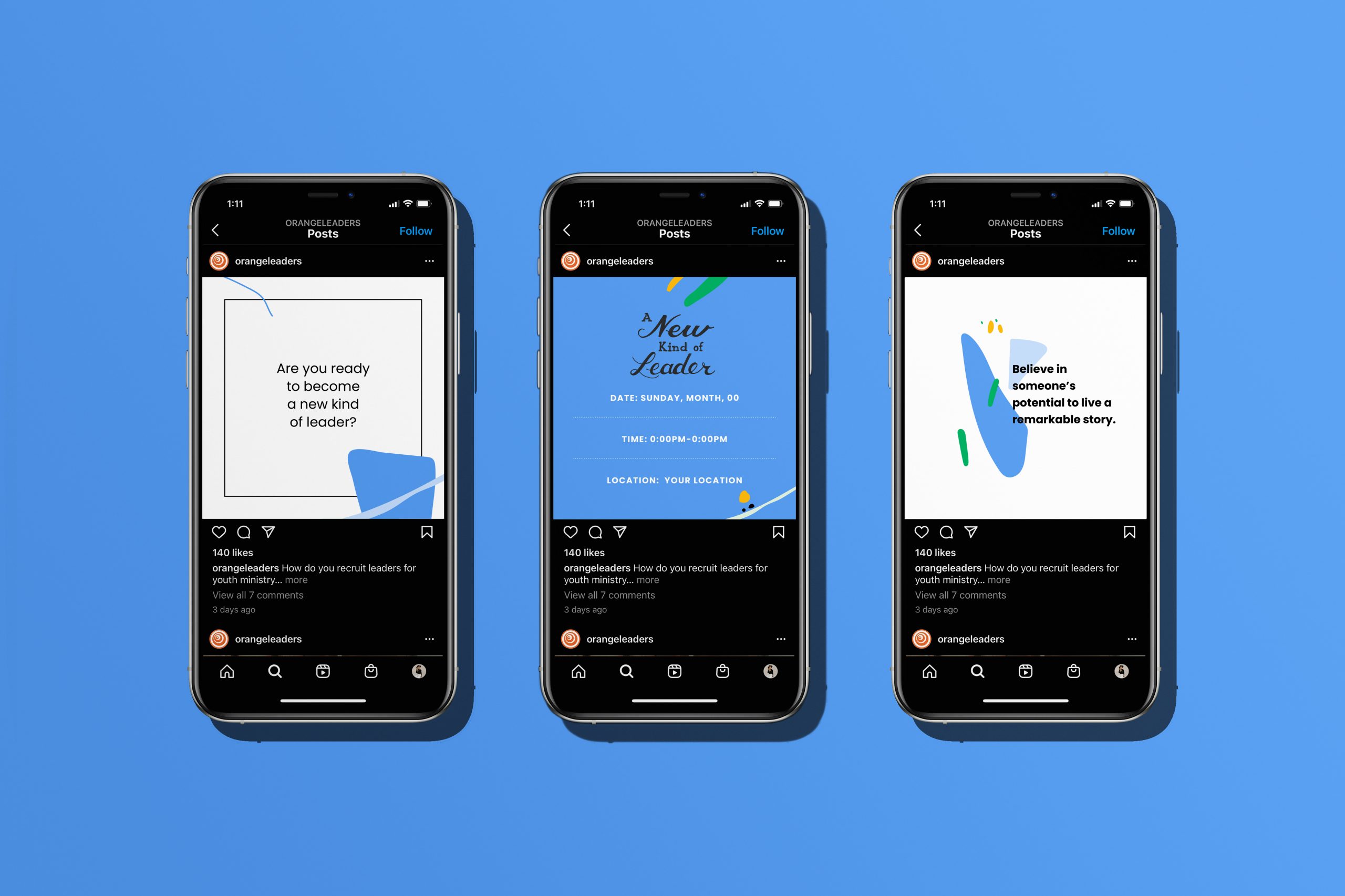 Stuff to Plan
The event guides and accompanying assets will help you to plan and execute this event!
Stuff to Post
The social media plans and graphics provide you with everything you need, from images to captions, to engage people on social channels.
Stuff to Give
Pieces like the Recruitment Card are included in the event kit so that you can give your people clear next steps if they're interested in volunteering.
Download Free Resource
Please enter your email address below
to start your download.