Volunteer Kickoff Event Kit
Volunteer Kickoff is an event for every volunteer to cast vision for their year in ministry. This event is the launch of your year with your volunteers!
This is your chance to help your teams see the big picture goals for your ministry, and equip them well so they feel empowered in their role from day one. The goal of this event is to inspire and inform your volunteers, and to provide them with everything they need to know before they show up for the first time this year.
This customizable event kit includes:
Event Guides and Planning Timelines
Main Stage Messaging and Screen Graphics
Breakouts and Musical Parody Scripts
Marketing Assets and Social Media Content
Art files for relevant assets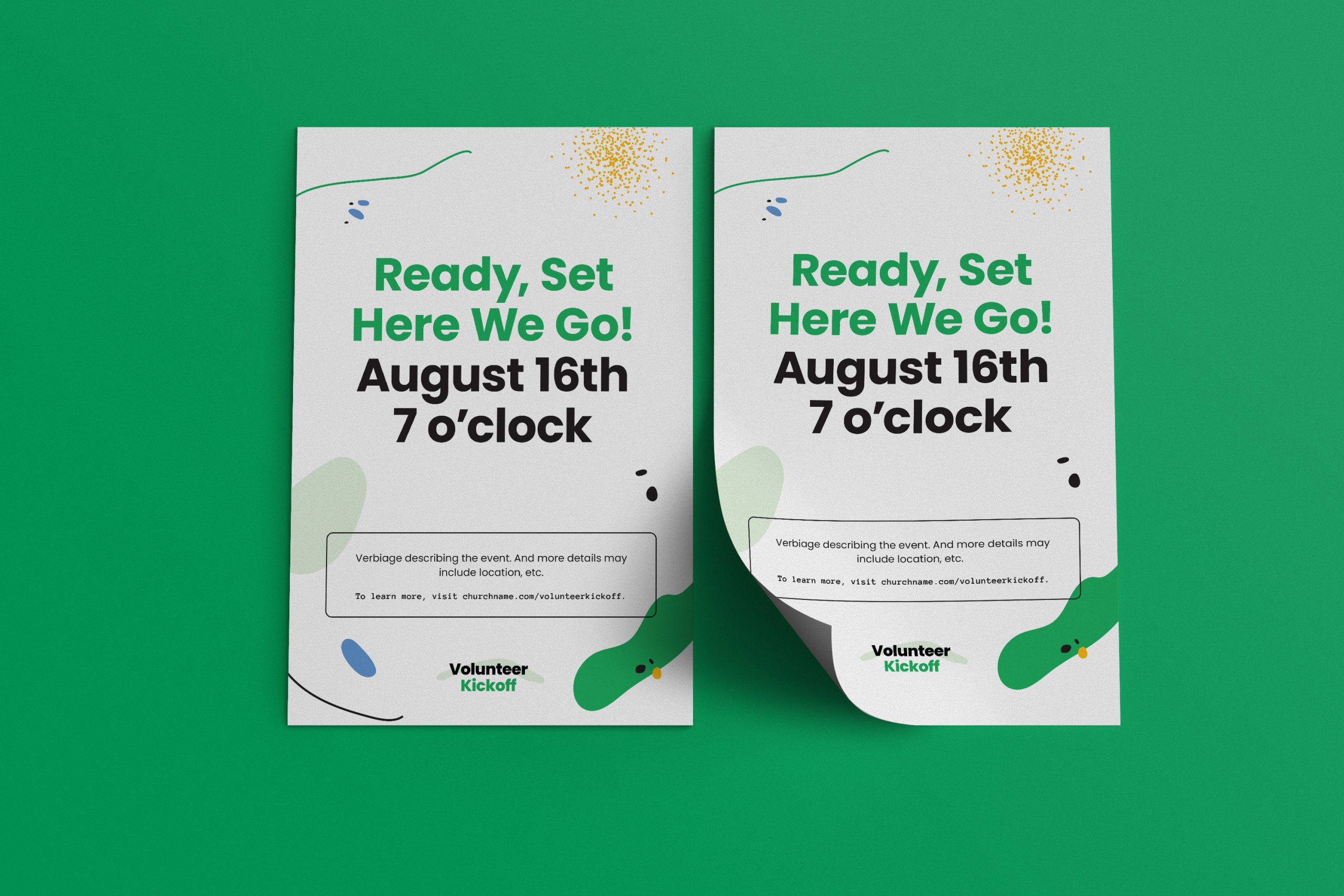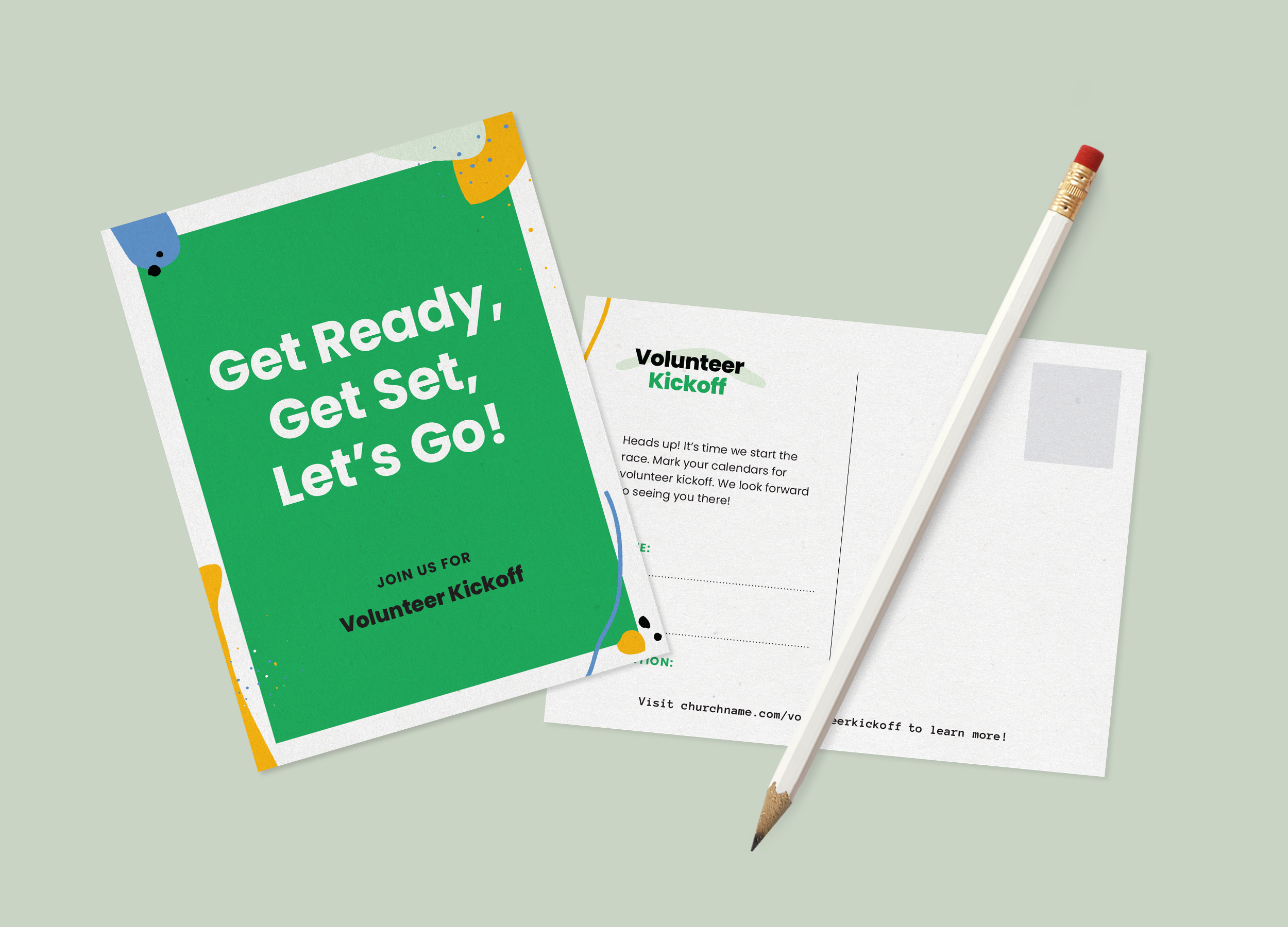 Stuff to Plan
Use these assets as guidelines to coordinate the steps leading up to your event!
Stuff to Say
Use these words to guide what you say at the event. It also includes games to play with your volunteers!
Stuff to Post
Use this social media plan to decide what to post and when to post it.
Download Free Resource
Please enter your email address below
to start your download.