Small Group Leader Conversation Guide: Faith
$15
Talking to kids and students about faith is so vitally important, and while it can be difficult, it shouldn't be avoided. With downloads specific to each phase, these guides provide small group leaders with words to say and words to avoid.
Download includes:
Preschool Guide
Elementary Guide
Middle School Guide
High School Guide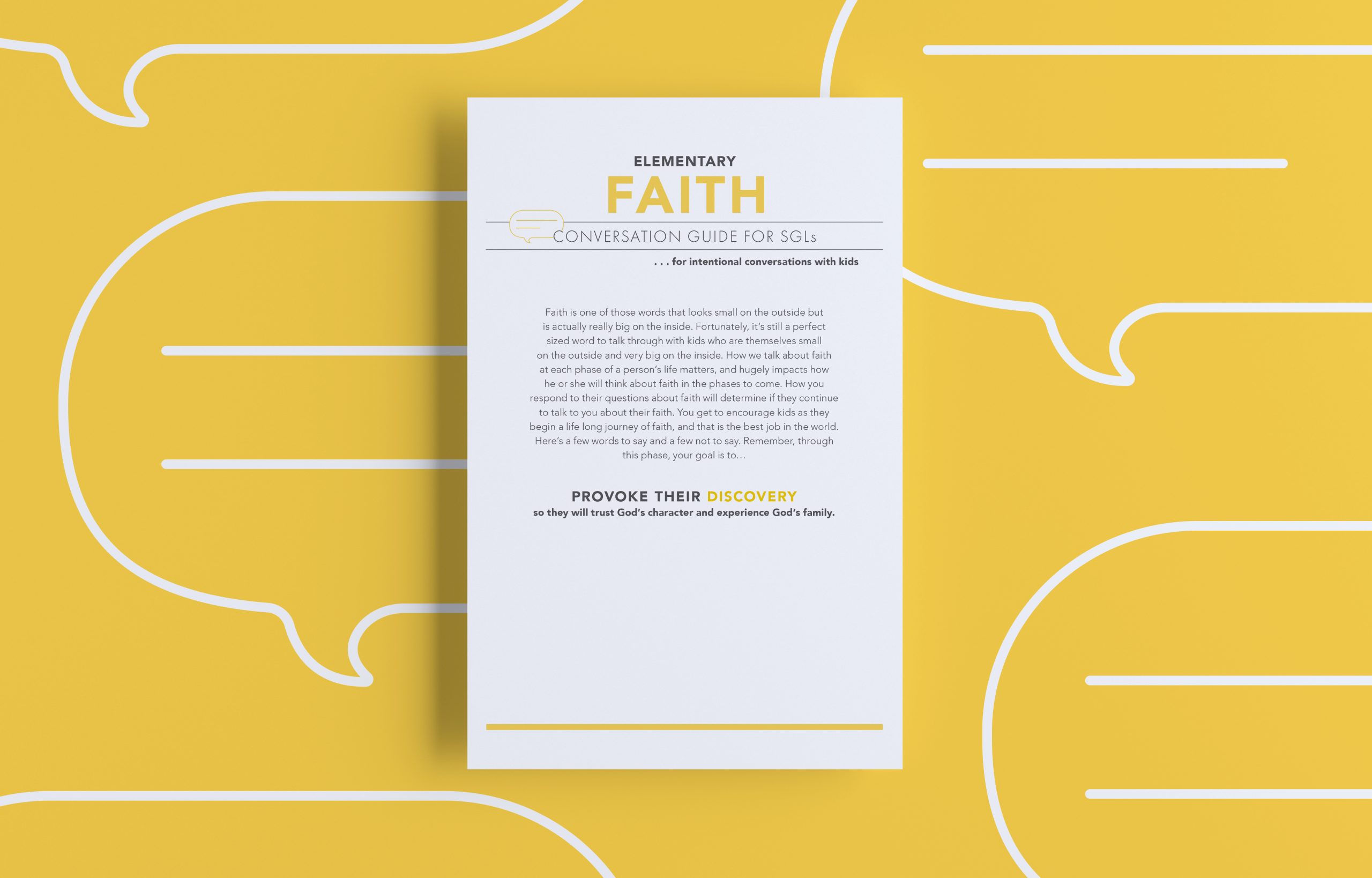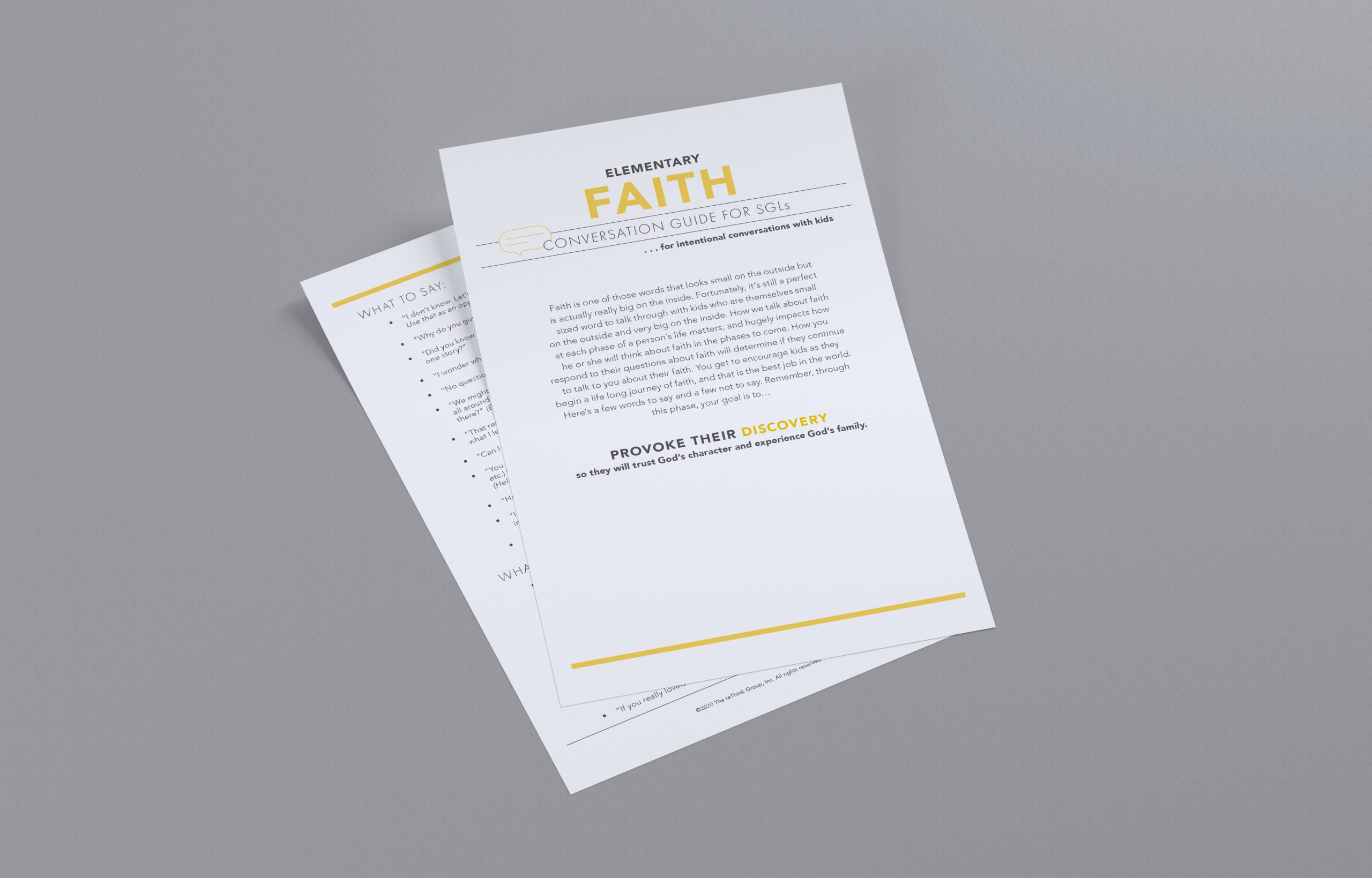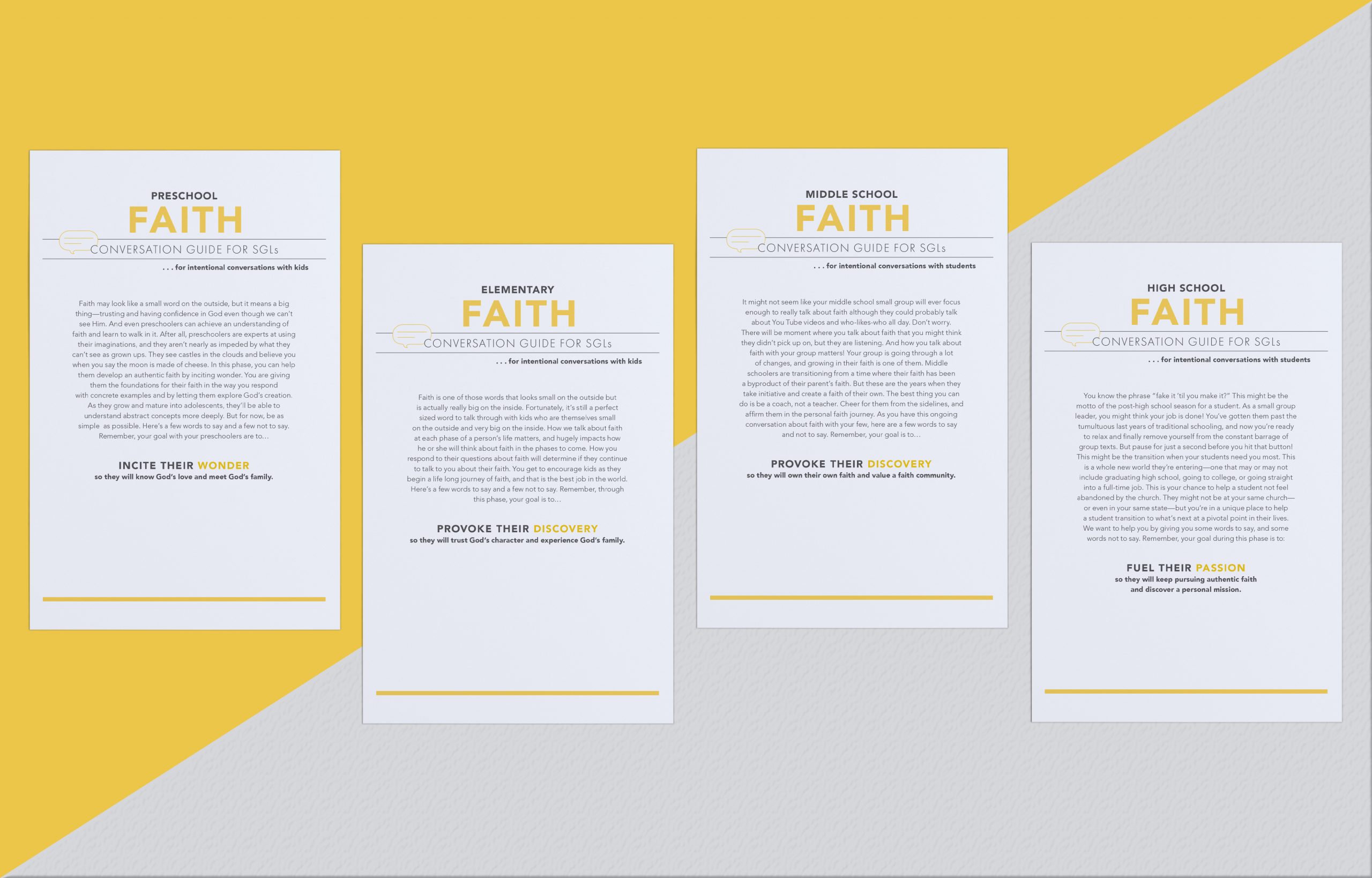 Download Paid Resource
Login with your email address and password below
Please enter your information to start:
Enter your organization information below.
Your download is available below!
Download