Small Group Leader Conversation Guides: Crisis
Conversations about crisis can be tough. Each circumstance is different, and so is every kid or student. Alongside teachers and counselors, we've developed these conversation guides to give your leaders words to say in response to hard times.
Download includes:
Preschool
Elementary
Middle School
High School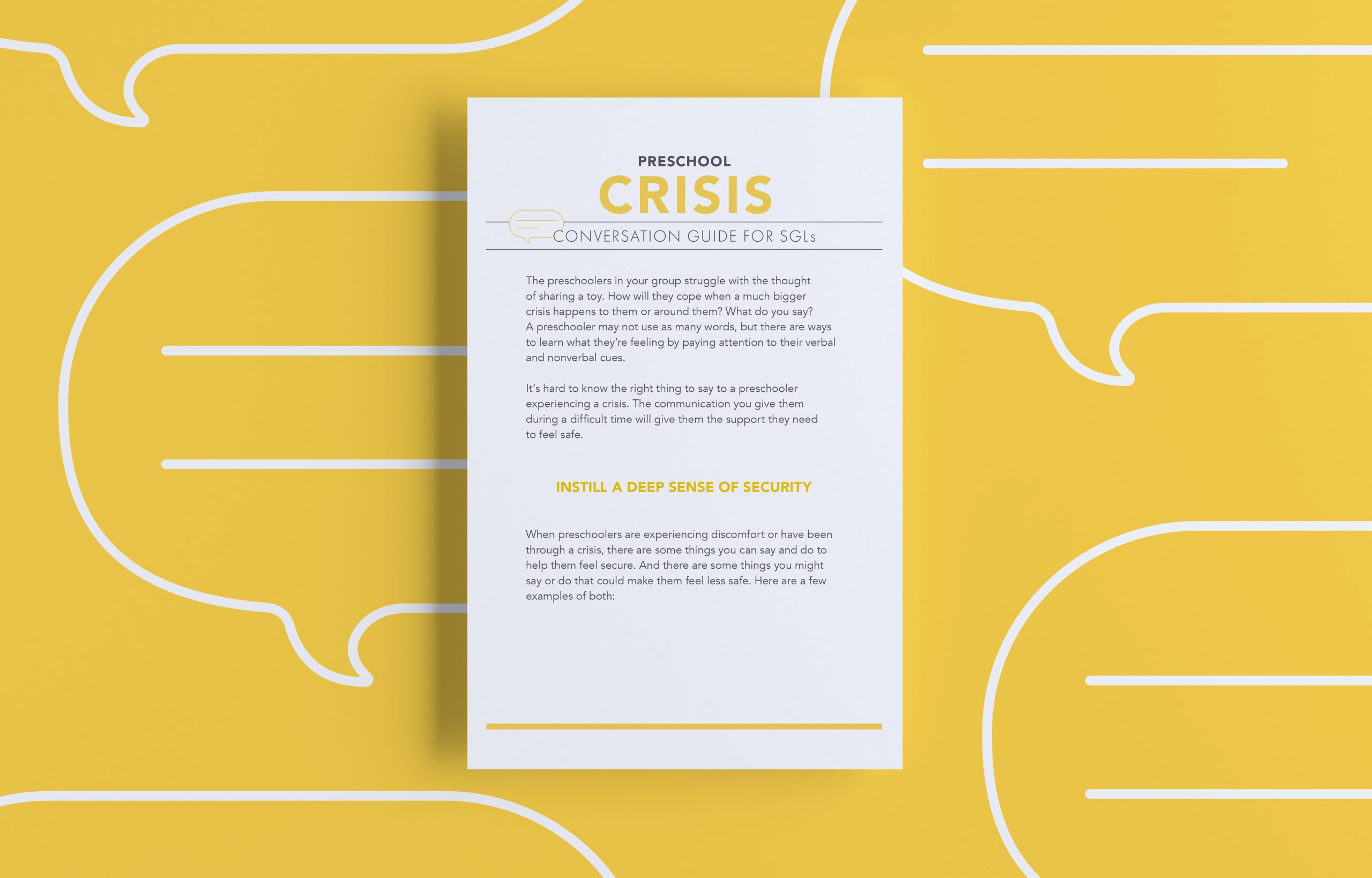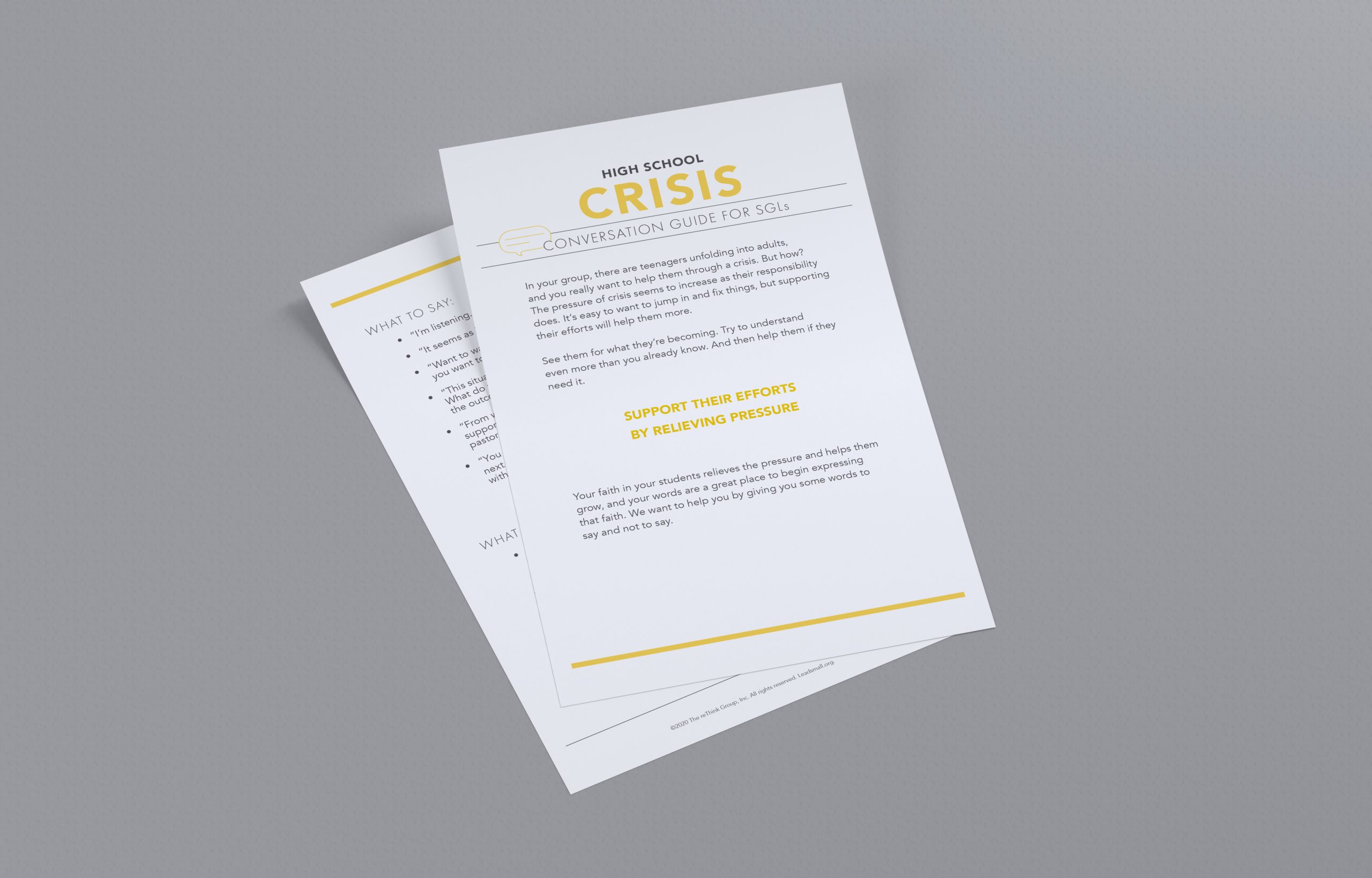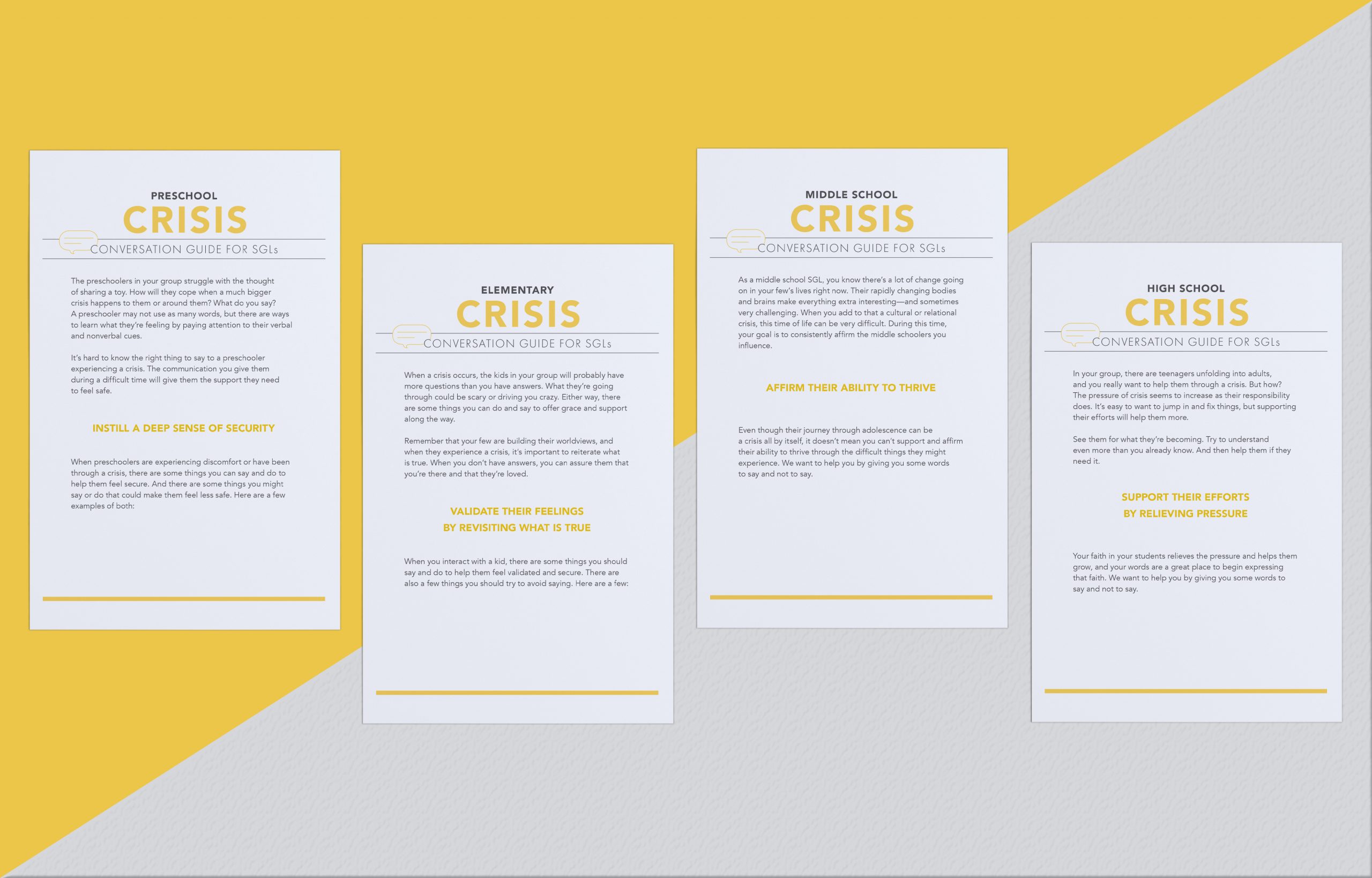 Download Free Resource
Please enter your email address below
to start your download.