Small Group Leader Conversation Guide: Technology
$10
Inevitably, technology is going to come up in small groups. But it isn't a conversation that volunteers need to lean away from. What they say and how they say it makes for a great opportunity to create a safe place with their few.
Download includes:
Kid (Preschool and Elementary) Guide
Student (Middle and High School) Guide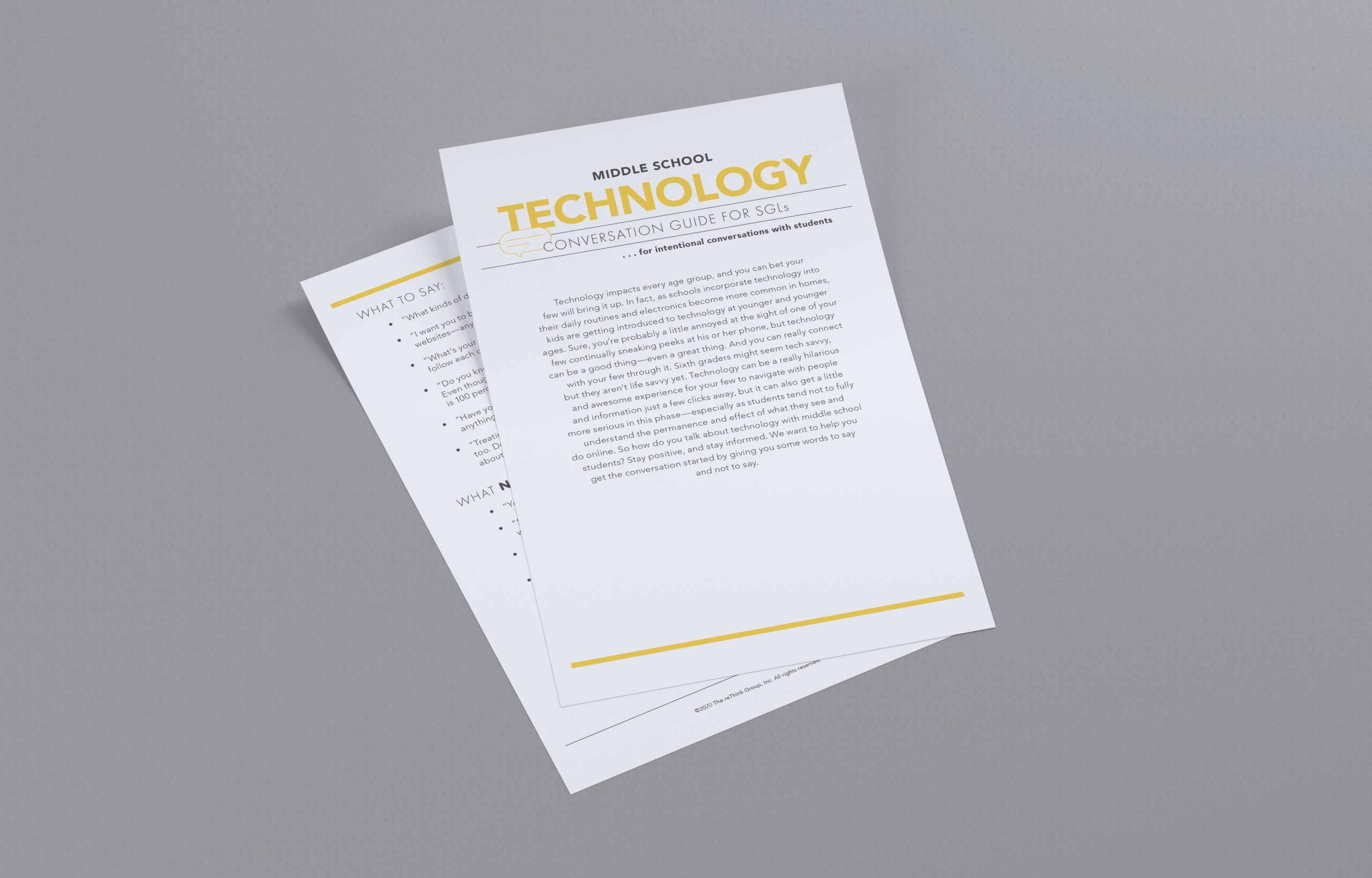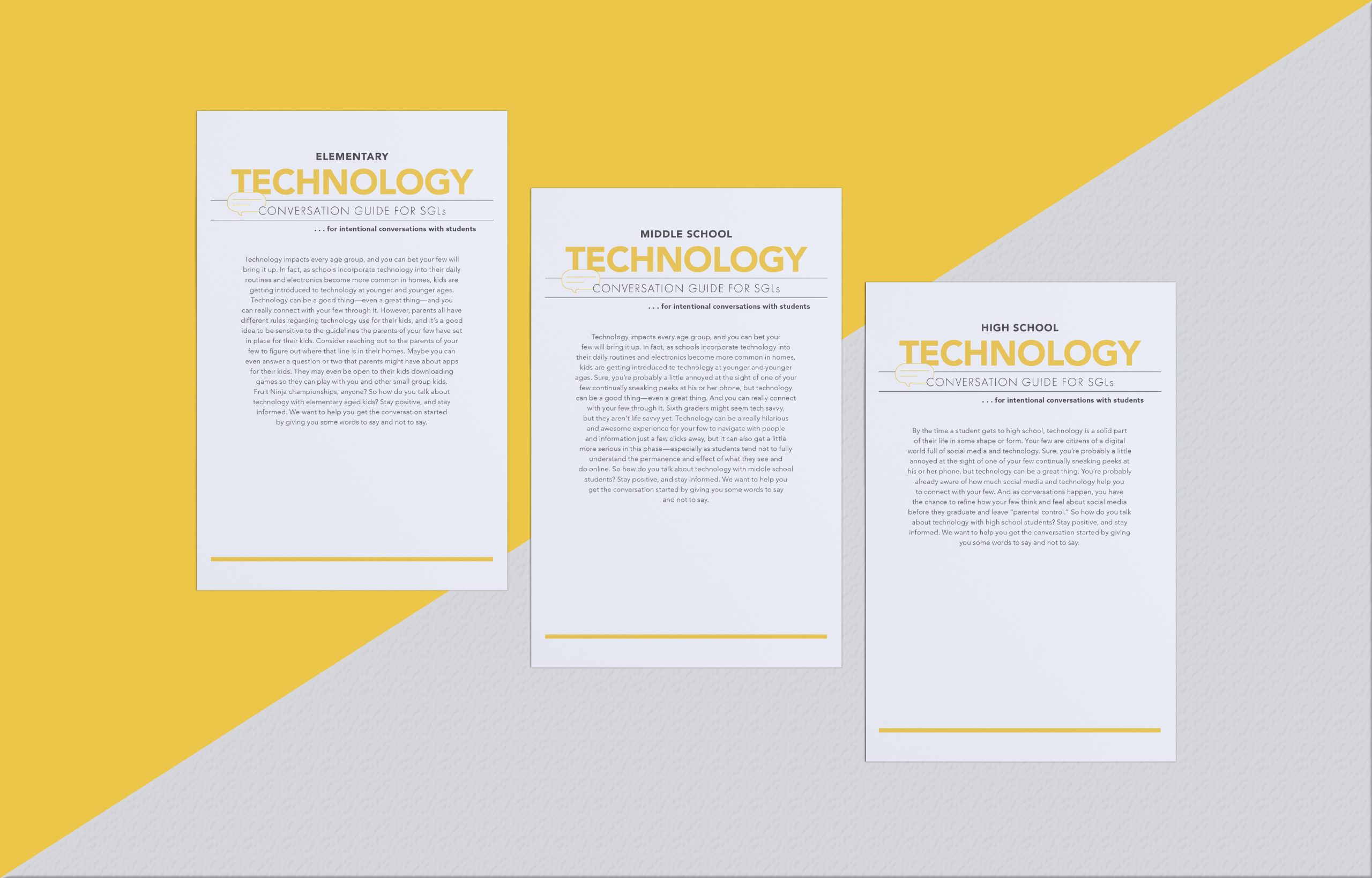 Download Paid Resource
Login with your email address and password below
Please enter your information to start:
Enter your organization information below.
Your download is available below!
Download