Rethink Leadership Invitation
Have you ever been to Orange Conference and thought to yourself, "Our senior pastor should absolutely be here"?
We think that all the time! So we thought we should make it just a little easier for you to pitch the idea of them attending  Rethink Leadership 2023 – a unique gathering designed specifically for senior and executive pastors and runs parallel to the Orange Conference. This way, your entire team can have an experience together! 
Download this fully customizable invitation to send to your senior leader to help you cast vision for the importance of learning, worshipping, and growing as a ministry team each year. Email it, hand-deliver it, make 100 copies and decorate the office with them – just make it clear this will be an experience they won't want to miss!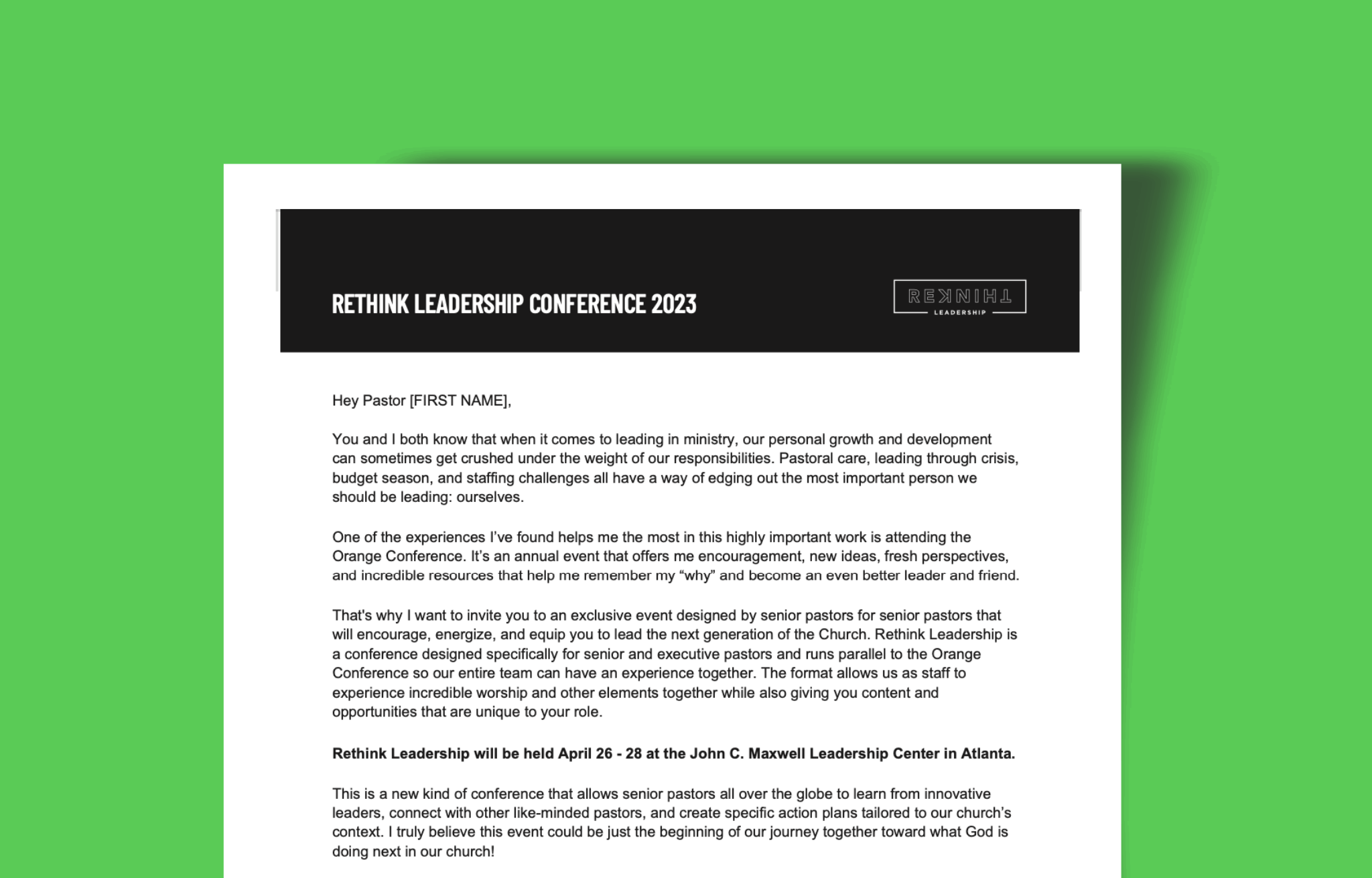 Download Free Resource
Please enter your email address below
to start your download.