Orange Tour Pitch Letter
Orange Tour is built for ministry leaders, volunteers, small group leaders, invested parents, senior pastors (not just the ones that know the Church Clap), and leaders who care about the faith of the next generation. As great as that sounds, we know that sometimes our senior leadership may need some convincing.
Budget not approved? Not sure how to ask your leadership? We wrote the pitch for you. Download a template for a few words to say when requesting budget for this year's Orange Tour.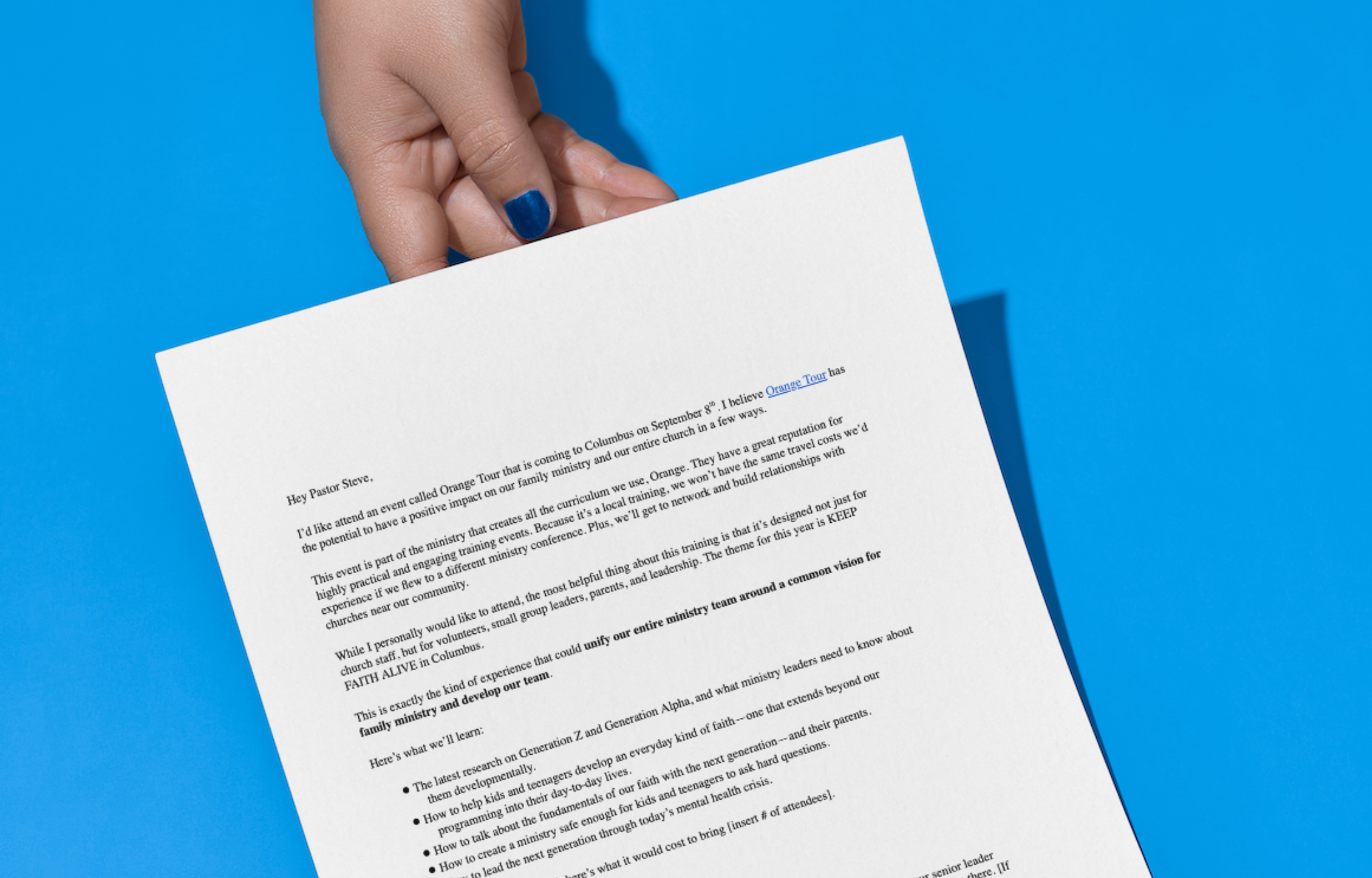 Download Free Resource
Please enter your email address below
to start your download.