OC23 Workshop Planning Guide
So you're all registered for Orange Conference 2023 and might be wondering…what's next? 
Choosing from our extensive list of cutting-edge workshops will ensure your conference experience goes from theoretical to super practical! Whether you're a volunteer or on staff, we have a workshop for you! We also know figuring out where to begin can be a tad overwhelming.
If you already know you want to attend workshops within a specific ministry area or topic, we've designed this guide to help you clearly discover your unique workshop journey. Download this helpful guide to find which journey is yours! 
NOTE: The tracks in this guide are simply suggestions. It also does NOT include ALL workshops offered – it's designed to categorize and group a few together for you to assist with the decision-making process.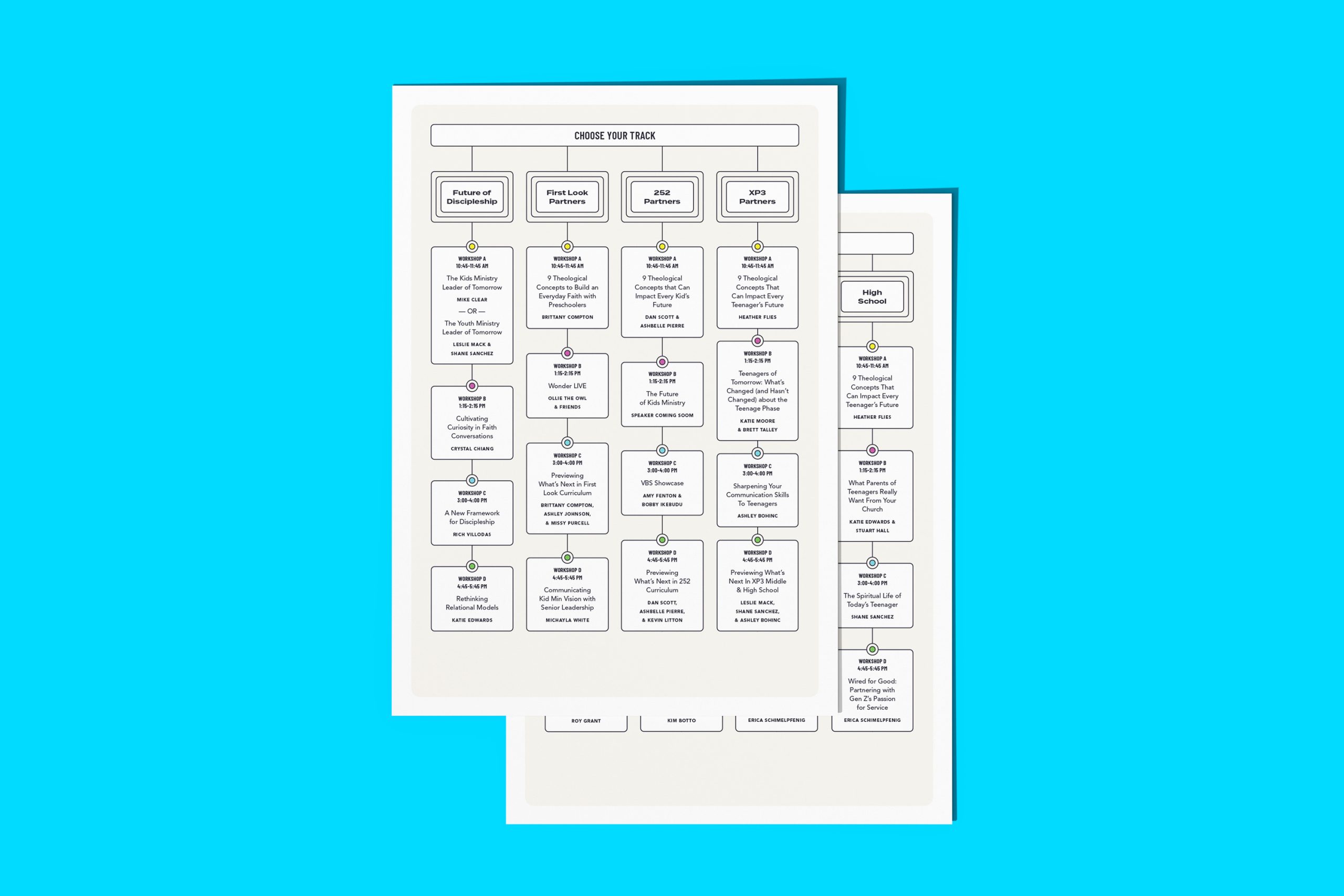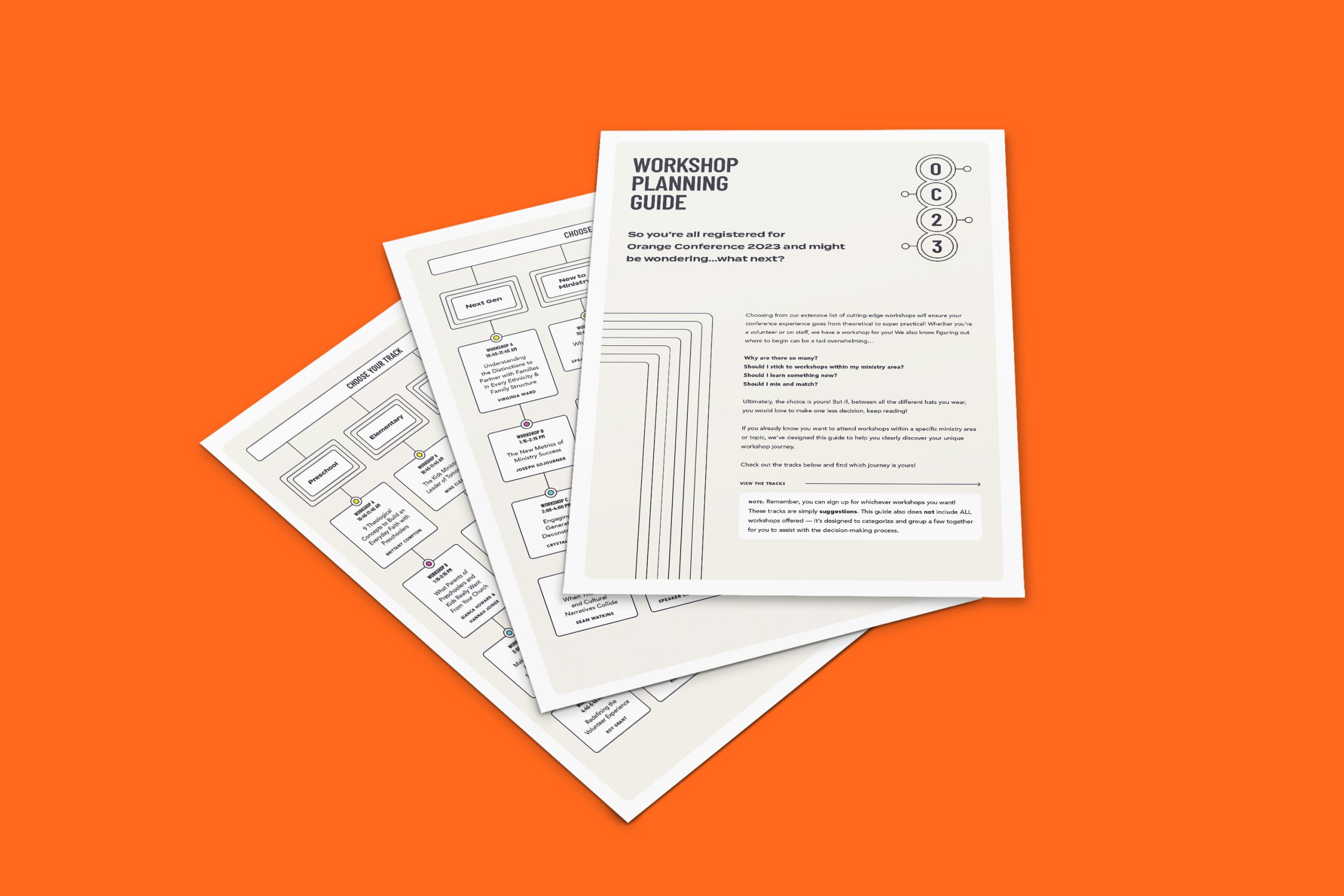 Download Free Resource
Please enter your email address below
to start your download.