Mental Health Resource Library
The more we learn about mental health, the more we realize how necessary it is to educate ourselves about it. We've collected as many resources as we could for leaders, parents, youth pastors, children's ministers, kids, and teenagers and compiled it all in one place. We hope these resources can help us better understand WHAT mental health is and WHY it's so important for us to safeguard our health as well as the health of others. Whether you're a book reader, a podcast listener, or a video watcher, there's something here for you!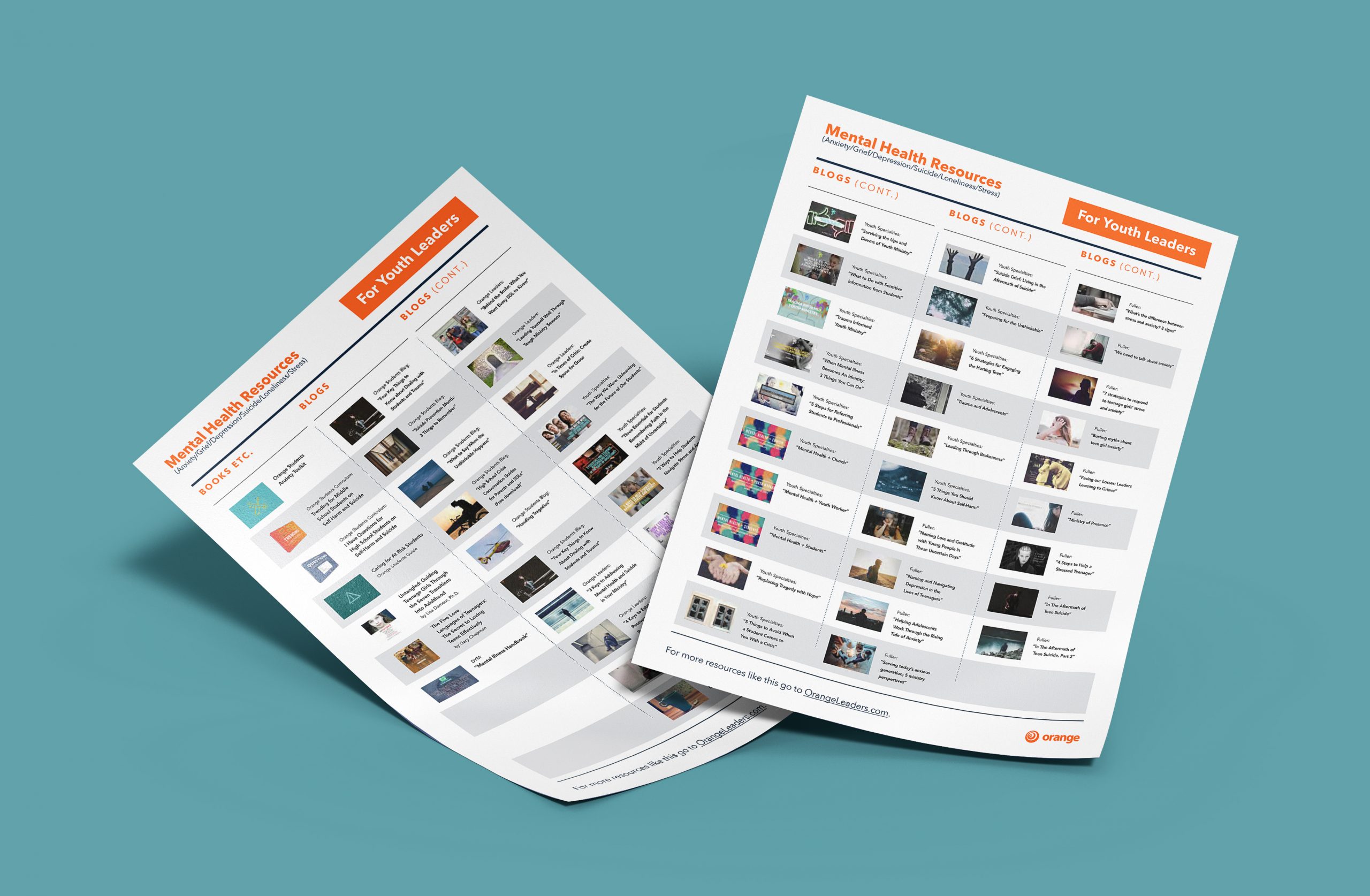 Videos & Websites
Recommended videos from TED Talk, Netflix, YouTube and websites like NAIMI and the Anxiety and Depression Association of America.
Podcasts
Podcasts from Rethinking Youth Ministry, DYM, Orange Kids, and Parent Cue
Blogs & Books
Blogs from Parent Cue, Youth Specialties, Fuller Youth Institute, Orange Leaders, Orange Kids, Orange Students, and more. Insightful and curated books recommended by mental health professionals.
Download Free Resource
Please enter your email address below
to start your download.