Give A Shout-Out to Your Volunteers This Season
In November, the focus is on cultivating gratitude among children, emphasizing the importance of expressing thanks and how it can change one's perspective on life. Church leaders recognize the crucial role of volunteers who make engaging kids' environments possible and encourage parents and children to show appreciation through a "shout-out wall" initiative. This initiative aims to uplift volunteers by highlighting their impact and helping kids understand the value of expressing gratitude, fostering a culture of appreciation and love.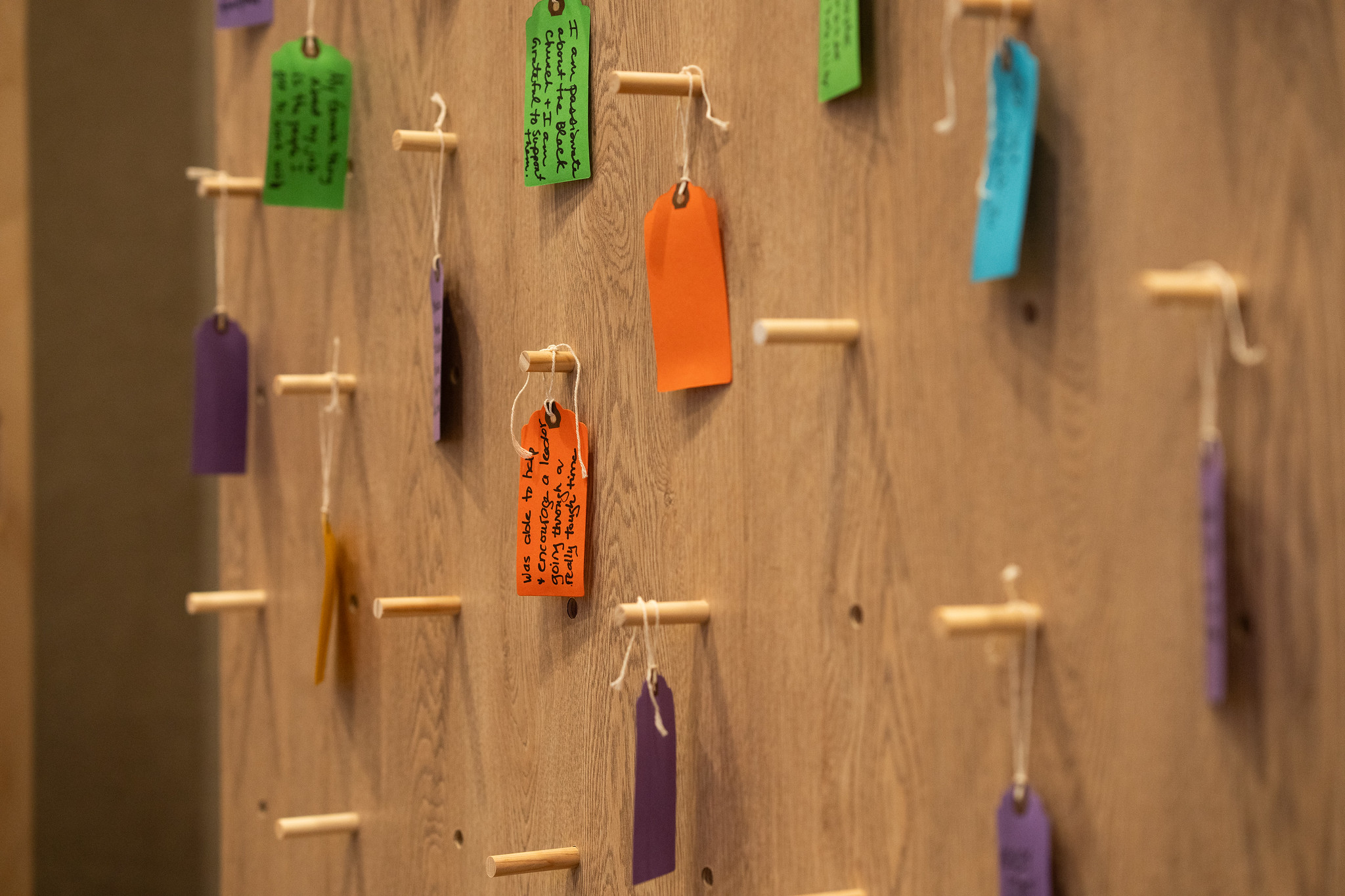 I don't know about you, but this is one of my very favorite times of year! Pumpkin spice everything, cozy candles, football, and thankfulness! 
Truly, we try to teach our kids to be thankful all year round.  We are constantly reminding them to say thank you for the snack, say thank you for the present, and say thank you to the bus driver. But this time of year, the volume really gets turned up as we reflect on the gifts God has given us.
This November, we are diving into an exciting month of curriculum for preschool and elementary with an emphasis on gratitude. We always want to help our kids see the good things God has given us and to remember to say, "Thank you."  Because we know that gratitude can change a person's entire outlook on life. When we take time to be grateful, it changes our perspective.
Years ago, I wanted to become more intentional about gratitude so I started writing down three things every morning that I was grateful for. And since I'm a church leader, my stellar volunteers often made the list.  I know we are all grateful for our amazing volunteers, but how often do we actually thank the people who show up every week to greet, lead small groups, prepare snacks, and make sure that kids have an amazing experience at church each and every Sunday? These are the people who show up for the messes, the boo-boos, the games, and all the questions. These are the leaders who make it possible for us to create engaging environments for kids.
As grateful leaders, it's important to take every opportunity to highlight those amazing volunteers and let our entire church know just how important they are to us. And one of the ways to help them feel appreciated is to hear directly from the parents and kids they are serving.
Ideally, parents and kids would do this automatically, but they don't always know how. And sometimes, they just need a little encouragement or a reminder. So this month, First Look and 252 Kids Curriculum are providing some resources to help you set up a volunteer shout-out wall! We want to help you make this easy for kids and grownups to write messages of appreciation for those amazing volunteers in your church. 
To get started, create a wall or bulletin board where people can attach and display their shout-outs. Next, gather colored note cards or post-it notes to use for your "shout-out" cards. (If you subscribe to First Look or 252 Kids curriculum,  use the cards provided  in your Prelude > Volunteer Appreciation folder!) Then, set up a table with the cards along with crayons and pens. As families enter or exit your environment, invite them to stop and write a few words to express gratitude to your volunteers and celebrate them for their service.
For those volunteers who thrive on words of affirmation, this might just be what they need to keep going another week. For those who don't feel like they are making a difference, this might just be what they need to see they are making an impact in the lives of families. For those who feel unseen, this might help them see the value they have in your church and in this world. 
I can't wait for churches to display these shout-outs so everyone ages 0-100 can see how grateful we all are for the people who pour into the next generation. Not only will our volunteers feel appreciated, but our kids will see that expressing gratitude is a way we can love like Jesus!
FREE DOWNLOADS:
Follow Us
Stay connected to us and be the first to know about exclusive deals and upcoming events.