A Letter From Reggie Joiner – Announcing the New CEO of Orange
In a heartfelt letter to Orange, Reggie Joiner, founder of Orange, announces an exciting and significant change in leadership. After almost two decades of dedicated service to the organization, Reggie proudly introduces Kristen Ivy as the new CEO/President of Orange, a transition that has been thoughtfully planned over the past few years.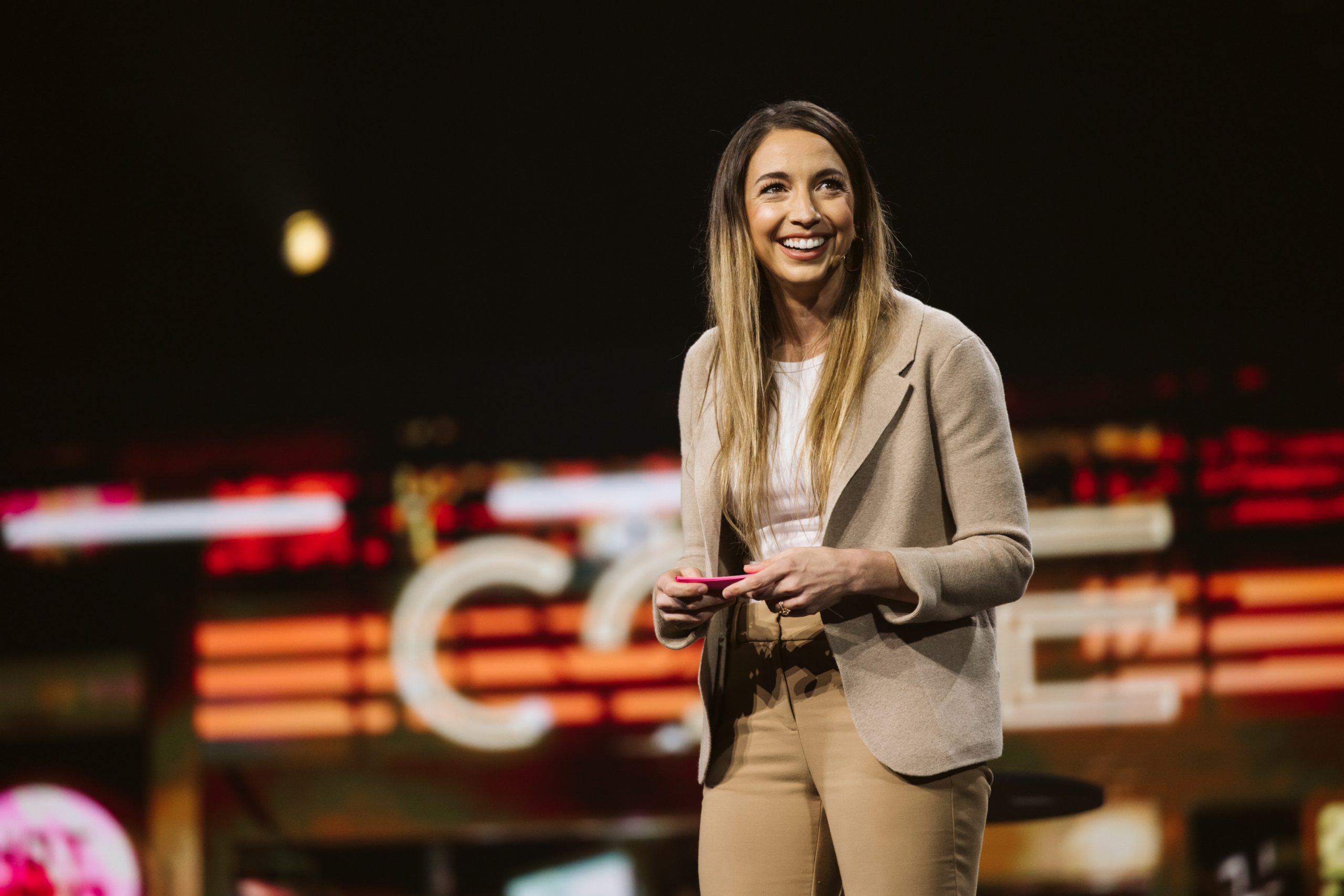 Dear Orange Partners and Friends,
I am thrilled to be able to announce that Kristen Ivy is the new CEO/President of Orange. For many of you who have partnered with us over the past several years, this probably comes as no surprise. Kristen has been a very significant executive voice and leader at Orange for almost two decades. In the fall of 2018, I began discussions with the Orange board and staff about a transition plan for the next CEO. Originally, I wanted to make the transition by the time I was 60, but the events of 2020 slowed things down. The crisis of the pandemic also helped clarify why communicating a transition strategy was critical.
When I presented this next step in our leadership transition to the board of directors, I explained my reason for the timing of this next step this way …
Why transition the CEO role now?
Most leaders wait too late.
Most leaders make transition last too long.
I don't want to wait until I'm told to do this.
The staff at Orange need to see the future and not second guess who is in charge.
Orange should always strive to be bigger than any one personality.
I will have time to leverage my credibility for changes the new CEO needs to make.
In my mind, Kristen Ivy has always been at the top of the list as the primary candidate to lead Orange for the next chapter. That's why, during the past three years, I have been very intentional with staff and the board about yielding primary decisions to Kristen as President.
Kristen has proven that she is not only capable as a visionary and strategist for Orange, but she has earned the respect of core staff inside this organization and national leaders outside Orange. Her performance and leadership over these two decades have been outstanding. Here are just a few specific reasons why we are all so excited about Kristen assuming the role of CEO/President of Orange.
Kristen Ivy has …
… practical experience leading strategy, people, and initiatives at Orange for over 18 years
… contributed to core ideation and IP that exists throughout Orange publications and resources.
… demonstrated a deep passion for non-profit work and ministry
… attained formal degrees in both Education from Baylor and Divinity from McAfee Seminary
… established herself as a global thought leader
… growing influence and recognition with kid's ministry and youth ministry leaders
… an uncompromising drive for innovation
In the last few years, Kristen has shifted from working for the CEO to assuming the role of President in making primary decisions. She has held the reins during one of the most complicated seasons of this organization. During that time, she has navigated an enormous amount of change.
This August, the ReThink Board of Directors unanimously agreed that it was time for Kristen to hold the official title for what she has actually been doing for several years as we work through this transition for the future. Anyone who knows Kristen understands the investment she has made in this organization, as well as the skills she brings to this role. She has a unique blend of leadership that is characterized by clarity, cultural awareness, and compassion. Kristen is a gifted communicator, writer, and strategist. She also leads with the passion of an educator and pastor and the competence of an executive leader. Her range of expertise and insights are exactly what we need to continue serving families and churches through this next decade.
These next years are critical, so the steps we take at this moment in time have to be clear and strategic. That's why we believe now is the time to be clear about what happens next in the transition for Orange. As of three weeks ago, I officially transitioned to serve the board and CEO as Founder and Chief Creative Officer. Ironically, CCO is the first official title I had when we started Orange in the early 2000s. I never planned to become a CEO. I definitely never imagined I would be in that role for 18 years. I just wanted to work with a team to create something to help families and churches. I am, by nature, a creative and collaborative leader. During this next chapter of my life, I would like to refocus on a few areas where I believe I can contribute most. After watching Kristen lead Orange as the President, I have complete confidence that I can commit my energy, time, and resources to support her in the CEO/President role of this organization.
I have worked in full-time ministry since I was 18 years old. Although I will never retire from this mission, it will always be important for me to periodically redefine how I engage with it. In this next chapter, I am looking forward to supporting our board, Kristen, and the Senior Leadership. I am confident that together, our team will keep doing what we have been doing for the sake of the Gospel. Thank you for your support during these last two decades and for joining us in this mission to influence those who influence the faith and future of the next generation.
Reggie Joiner
Founder, Orange
Follow Us
Stay connected to us and be the first to know about exclusive deals and upcoming events.