The Ministry Leader's Guide to Leadership Development
In this insightful blog, Orange Leaders address the pressing question faced by ministry leaders: how to generate momentum in their ministries, particularly after challenging years. Emphasizing that the key to building momentum lies in synergy – the combined energy around a common strategy. To achieve this, leaders are encouraged to align their teams around a common strategy and values, outlining how these elements are pivotal in determining the success of their mission. The blog further delves into practical steps, such as clarifying job descriptions, defining wins, and inspiring leaders, all aimed at fostering alignment within the ministry. Stressing the importance of common language and provide resources and tools to assist leaders in this alignment process. Ultimately, the blog underscores the significance of intentional alignment in achieving ministry success and serving the next generation effectively.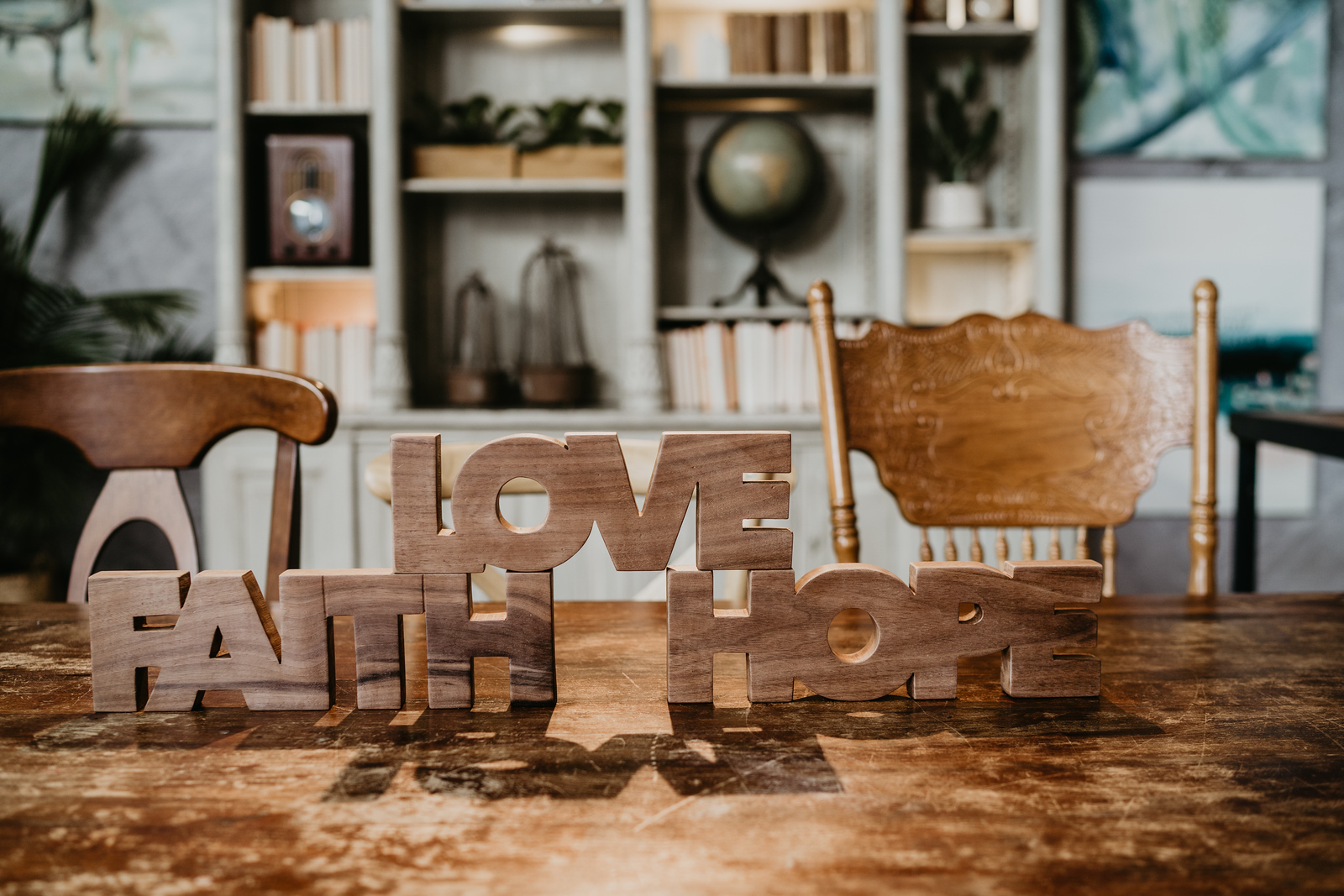 If you are reading this, we assume one thing is true: you want to experience momentum in your ministry. You want to see kids or teenagers grow in their everyday faith, and you want to see more families connected to your church. 
Especially after the last few years, many ministry leaders are asking the question: 
"How do we build momentum in our ministries?"
It can be tempting to try a bunch of new things, throw different events on the calendar, and make a ton of changes in order to build momentum. 
Obviously, that isn't necessarily bad. We absolutely should be innovating our ministries and trying new things. But here's what's true: the key to momentum is not so much about the programs you do or even the people on your team. The key to momentum is synergy. 
Synergy – combined energy around a common strategy. 
So, if we want to experience the kind of momentum in our ministries that leads to a culture of ongoing leadership development, it's important to first align leaders around a common strategy and values. 
Common Strategy and Values 
In the ministry and church world, leaders often don't really think about strategy, or when they do, they reject the idea. After all, aren't we supposed to be focused on the mission of our ministries? 
We think the mission of the church and next-gen ministries, in particular, is the most important mission in the world. But here's what's also true: It's your strategy, not your mission, that will ultimately determine your success. That's because your strategy is actually how you accomplish your mission. 
Essentially, your strategy is a plan of action with an end in mind. 
So, how do you decide your strategy? 
First, you need to ask yourself a couple of questions: 
1.Who do you want kids to become? 
One day the kids and teenagers in your ministry are going to walk away from your church. So think about what kind of person you want them to become and then start working towards helping them become that person. 
Our answer to that question is very simple. We go back to something Jesus summarized in the New Testament when He said we're supposed to love God with all of our heart, soul, mind, and strength, and love our neighbor as ourselves. We want kids and teenagers to pursue a relationship with God and love Him in such a way that it changes the way they see themselves and the world around them. 
The second question is this: 
2. Where do you want kids to be? 
When it comes to the environments or programs you create, where is the optimal space you want a kid to be that gives them the greatest chance to become what you want them to become?
When you understand how these two questions relate to each other, you'll start putting a strategy in place to move kids into environments where they can connect relationally with people who can help them become who you want them to become. 
In other words, are you going to do the things that matter to lead people in a direction and help them connect relationally, to help them become who they need to be? 
Next, you need to connect your strategy to timeless values. For instance, we always come back to these major issues or ideas: 
Align leaders
Refine the message
Engage parents
Elevate community
Influence service
Here at Orange, our strategy statement looks like this: 
Influence leaders and parents to create community around a timeless message that mobilizes the next generation to love God and serve others. 
Common language is essential here. In your organization, if you're going to get everybody on the same page, there are phrases you should create or ideas you should wordsmith in such a way that as soon as you say them, it immediately aligns everyone in your organization around that idea. 
Once you have a strategy and language, how do you align leaders? 
Designate a Leader
This may be obvious, but sometimes it can be overlooked. If you want to align leaders, it has to be clear who is leading. Someone has to connect the dots, measure wins, and be in charge of making sure everyone is moving in the right direction. That person may be you or the person over you, but the goal is to ensure that people know who is leading. 
Rewrite Job Descriptions 
Now, you need to know not just who is leading but also what they are leading. Essentially job descriptions need to be super clear. That's because job descriptions affect everything from how you spend your budget to how you recruit volunteers to how you evaluate what you do, so you need to be super clear about what you do. 
This is where you need to go back to your values and strategy. Because if your job description doesn't align with your values and strategy, there will always be tension. So, rewrite your job description around your values. 
For instance, it might look like this: 
My job (job description) is to create experiences and community where leaders, volunteers, and parents can influence kids or teenagers to develop an everyday faith. 
Obviously, that will probably not be enough to evaluate what you do, so it will be important to write descriptions for each value, create some clear action items, and create some metrics so you know how to measure success as it relates to each value. 
When you clarify your job description, not only does it align you to what you do, it aligns everyone else to what matters—because when it's a priority to you, it's a priority to them. 
Clarify Wins 
Just like it's important to rewrite your job description and clarify what you do and why you do it, it's also important to clarify wins for your team. Because here's what's true: good leaders like to win. 
So, if your leaders don't know what the win is, they will redefine the win on their own terms. Then you will have people doing things that don't matter (or at the very least are not strategic) and not doing things that do matter. 
When everyone on the team knows what the win is and how the win is related to your values, everyone will begin moving in the right direction. At the same time, clarifying the wins will give you a framework for evaluating success and language to have a better conversation when someone is moving in a different direction. Finally, you will retain more leaders because everyone loves to be on a winning team. 
Go Back to Why To Inspire Leaders
Here's the thing: You don't have to work at misalignment. It just happens–especially when you experience momentum. That's why it is critical to intentionally align leaders through consistent training, vision casting, and evaluation. 
Now, even with consistent training, vision casting, and evaluation, there is one element that you can't skip if you want to align leaders: inspiration. You should regularly inspire leaders and remind them why they are doing what they are doing. Because when you help people remember the why behind what they do, they will never do what they do the same way. 
Practical Ways to Develop Leaders
Hopefully, at this point in the blog, you have clicked on the links to the job descriptions, family ministry assessment, and volunteer trainings that will help you align leaders. But, if not, here's your reminder that we provide all of that to help make aligning leaders super easy for your ministry. However, that is not the only way Orange empowers you to align leaders. 
Use a Comprehensive Curriculum and Strategy 
Now, one of the biggest ways to align leaders in family ministry is to have the same strategy across life stages. That means the youth pastor works with the preschool pastor, and what you teach middle schoolers builds on what you teach in elementary school. You are recruiting similar volunteer roles in each ministry and everyone is aligned around a common language and values. Additionally, when everyone in family ministry is aligned, you will build trust with parents because they will know what to expect in each life stage ministry. 
Of course, we think you should use Orange Curriculum because we believe it is the best messaging strategy to engage kids and students so they can grow in their everyday faith. However, within Orange Curriculum, we also provide the materials you need to align leaders.  
Tools and Resources
To start, in each curriculum, you are provided with guides to equip leaders to serve each week. Whether they are a small group leader, worship leader, storyteller, or communicator, the guides provide them with what they need to know to win in their role. Orange Curriculum also provides volunteer email templates to make equipping and encouraging volunteers easy. Finally, Orange Curriculum provides monthly volunteer training videos for free that give you a common language around important issues and equip leaders to keep serving. 
Attend A Live Event With Your Team 
Sometimes, your leaders will need to hear from another voice that will say the same thing as you. You understand this if you have ever had a leader tell you something like it was mind-blowing information that you have said before. Hearing a principle said in a different way or from a different person occasionally just makes a bigger impact. At the same time, when you have the opportunity to train your team by exposing them to different voices and perspectives, it's important that they align with the strategy of your ministry. 
That's why we created Orange Tour and Orange Conference. These events not only provide your team with inspiration and practical strategies to keep leading, but we think the messaging can provide a common language for your team all year. Not to mention, nothing unites a team like a common inside joke about the thing that happened while traveling or a message your team can't stop talking about. 
What you do to align leaders has the potential to change the momentum of your ministry so you can better serve the next generation. So, it's worth it to be intentional about how you clarify common language, a strategy, and wins so your team can keep moving in the same direction. 
Follow Us
Stay connected to us and be the first to know about exclusive deals and upcoming events.