How to Get Your Senior Leader to Come to Orange Tour This Fall
You want your senior pastor to go with you to Orange Tour this fall. But how do you go about that conversation? We got you covered!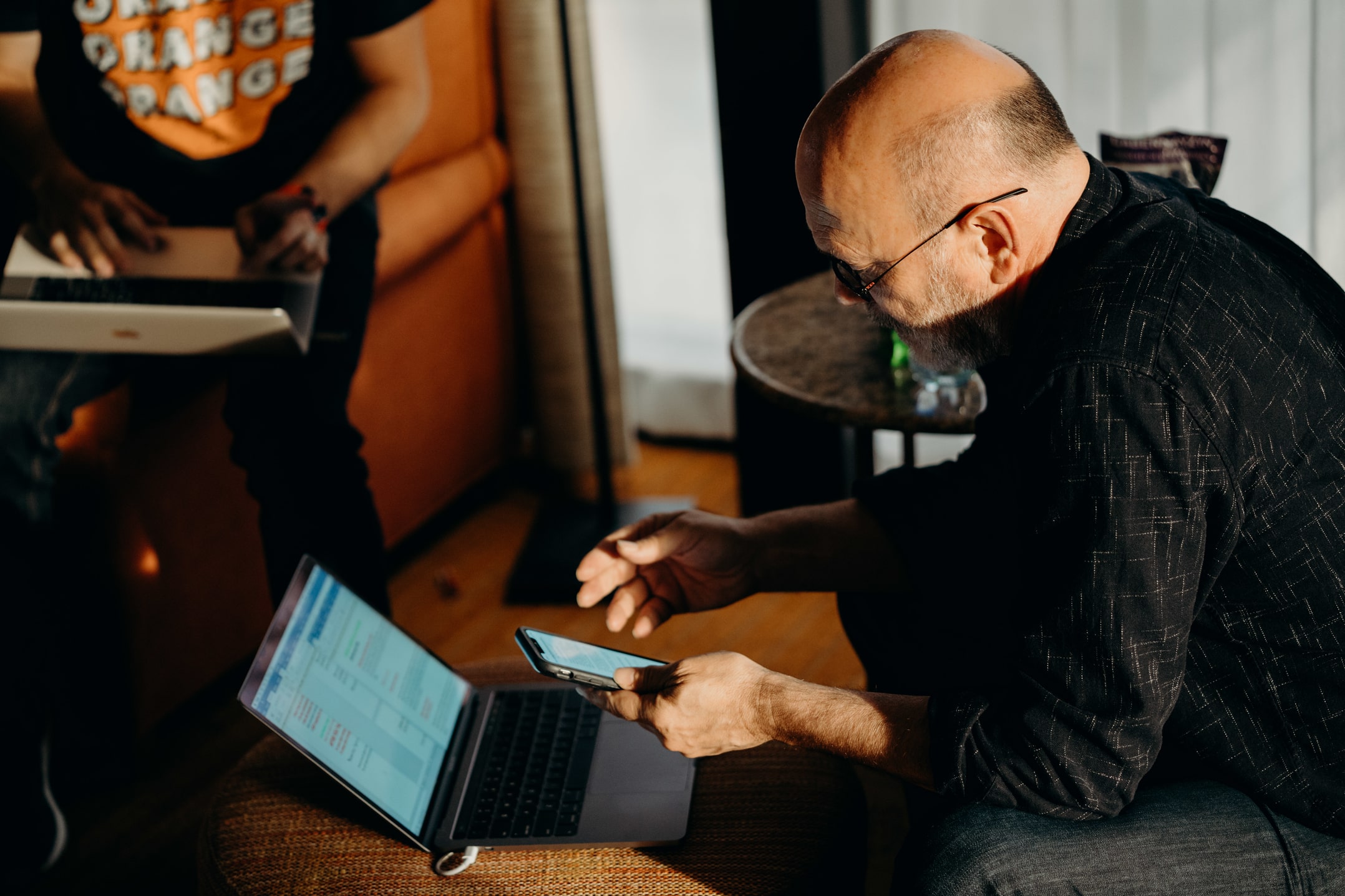 As a leader, you're constantly seeking opportunities to grow, learn, and expand your leadership horizons.
But you're also likely trying to figure out how to get your entire team on board. If you're a Next Gen, KidsMin or Student Ministry pastor, one of the hardest struggles you face is getting your senior pastor on board. 
That's why I love Orange Tour. Normally, kids and student ministry people flock to Orange Conference and Orange Tour by the thousands, but it's actually a great event for Senior Leaders to attend too. In fact, for a host of reasons, bringing your executive team to Orange Conference can be more catalytic than you think.
In this article, I'll share three steps that will help you invite your senior leader to come.
1. Express Desires, Not Demands. 
Let's be honest. Senior pastors don't like being told what to do. Nobody does.  So when you make an ask, express a desire, not a demand. 
This opens a conversation and allows your senior pastor to keep agency and feel like they have a choice. It becomes his/her decision, not your demand. 
Here's an example of a better way to open the conversation and a worse way. 
Do say: 
"Hi Pastor Trevor, would you be open to a conversation about something we might do together this fall as a team?' 
Don't say:
"Hey Pastor Trevor, you need to go to Orange Tour with me this fall. Really, it's awesome."
Now, of course you can frame the conversation in a way that's passionate and exciting, but asking thoughtful questions that seek insight into vision, strategies, and decision-making processes will encourage better dialogue and conversation. 
Approaching your senior leader (and the conversation) like this will demonstrate your respect for their leadership and give you a better shot at earning their buy-in.
2. Talk About Why More Than You Talk About What and How
As Simon Sinek has famously said, people buy why you do it, not what you do. 
Attending Orange Tour is what you might want to happen, but explaining why can help your senior leader move from hesitant to enthusiastic. 
To do that, let your senior pastor know you understand and share the overarching vision and mission of your church. Align your ideas and initiatives with this larger framework, positioning yourself as a supportive partner in achieving your shared goals. 
That might be even more persuasive than explaining who's on the speaker line up (as strong as it is), or that the event is just a single day, or the subjects that will be covered, or that senior leaders love it too. 
You can also explain that it will be a rare opportunity for the entire team to spend time off site, and that it will build unity and purpose. 
What and how tend to divide. Why unites. If you focus on why, you're far more likely to find that your senior pastor is open to your idea. 
3. Give Your Senior Pastor Plenty of Leeway
Most leaders hate feeling pressured into things. So after you have the initial conversation, don't pressure your pastor for a decision. 
It's better to say thanks and let them know you'll respect whatever decision they make. That gives them agency and some time to think about it. 
If you hear nothing back, follow up in a week or two. And rather than saying "Have you made a decision?" instead ask if they need any more information. "Hey, thanks for the conversation last week. I appreciate you considering it. I'm wondering if you have any more questions or need any more information" is a great way to bring up the topic again. 

If you still don't get an answer in that conversation, ask a final question along the lines of "Well, I'm glad you've got all the information you need. Do you know when you might be making a decision?"
I realize you might think this is a lot of 'deferring' to your senior leader, but in my experience, leading up this way creates better results. Your request is one of a hundred decisions your senior pastor has to make, and they have to consider so many things you may be  unaware of (board dynamics, congregational demands, and even what's going on at home for them). 
By asking questions, you position yourself as an ally, not as one more person who needs them to make a decision. 
A Few More Details
Your senior pastor will definitely have questions about the details. The speaker line up is exceptional and designed with senior leaders in mind,  and Orange Tour is coming to a city near you.
That makes it a very affordable, local option that will give you a chance to connect with other senior leadership teams from your region. And it means no flights, no hotels, and no extended time away from work or home. Just a one day break that can help you set a fresh course for the next season. 
And did I mention Tour is a lot of fun? There's always more than a few laughs and a chance to connect with the speakers themselves. It's far more intimate than a big conference. 
In three cities, I'll also be hosting private dinners and meet-ups for members of the Art of Leadership Academy—a community where you get the answers and clarity that fuel your church for growth.
Finally, let's be honest. The last three years have been brutal. And it's great to finally be able to gather in a wider community again.
Attending Orange Tour with your senior pastor provides an opportunity to find a support system and build a network of like-minded leaders who can empathize with the challenges you face.
I believe teams that learn together grow together and Orange Tour is the perfect opportunity to do just that. That's why I'll be there this Fall.  I'm hoping you and your Senior Pastor will be able to join us.
P.S: Need some help? We wrote a pretty convincing pitch so you don't have to. Download it FREE today!
Follow Us
Stay connected to us and be the first to know about exclusive deals and upcoming events.