How to Make the Most of Your Time as a Team at OC23
So, you're whole team is attending Orange Conference 2023? Here are some essential tips to help you make the most out of the experience!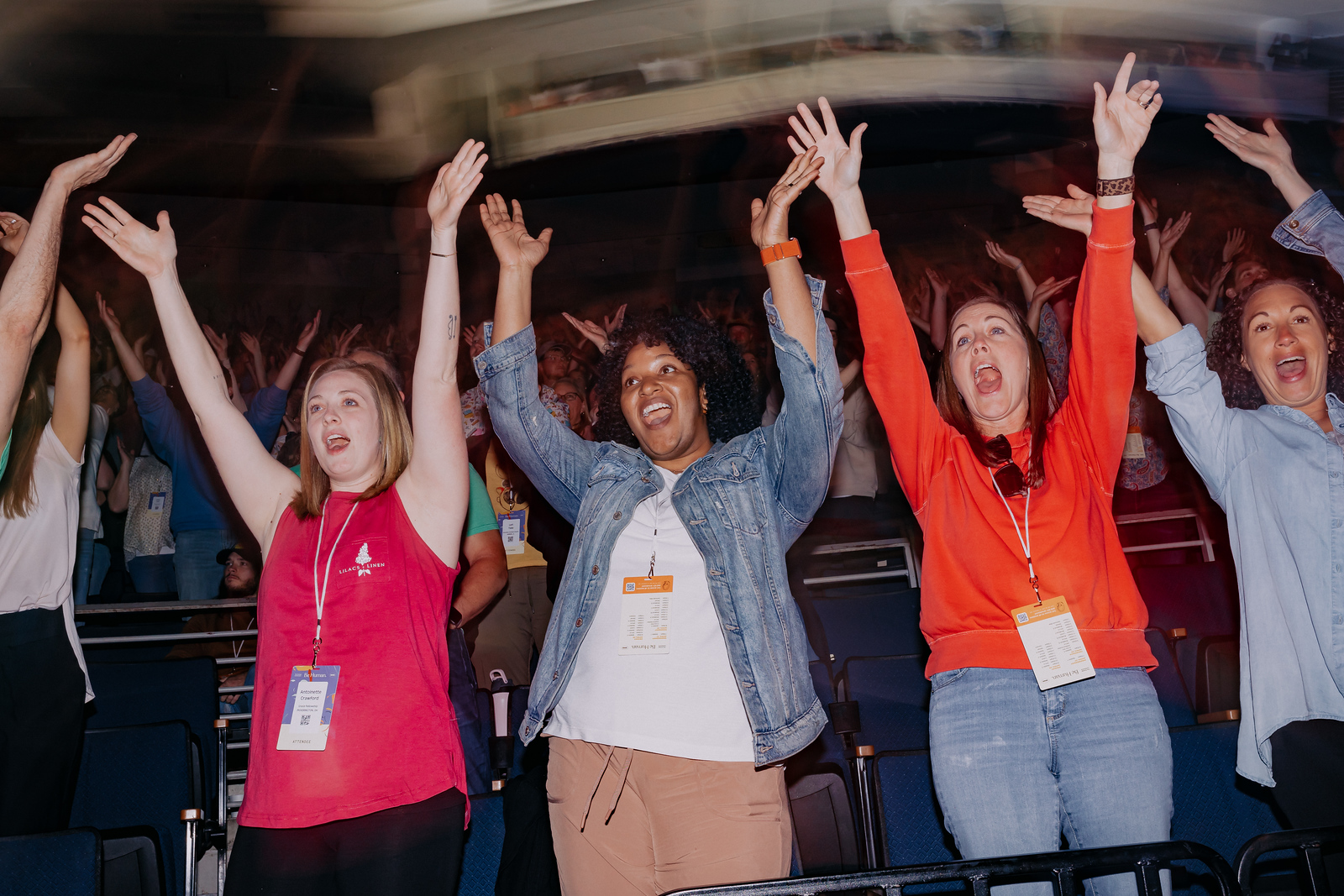 As ministry leaders, we know that it is often an uphill battle to make your way to a conference. Making your pitches to administration, budgeting, planning, and traveling is no joke when you're living in a Sunday-to-Sunday mindset.
Even if you are in a supportive environment that champions members of your team being at a conference, it can still be an overwhelming feeling to try and make the most of your time. We recognize that it is an investment, and we want to do our best to honor the sacrifices made for us to be there.
In our context, we work really hard to make the most out of conference experiences to ensure that we are consistently using the information to love people to the best of our abilities. Here are some tips we have for you!
BEFORE THE CONFERENCE:
– If you have multiple people attending make sure you're all in different workshops. If your entire team is sitting together in every workshop, you'll miss so many opportunities for content that could be helpful! (Help for how to choose workshops for volunteers or innovative leaders? Check out these blogs!) Also, make sure to look through all the speakers and workshops here. 
– Don't sign up for workshops in areas you are comfortable in. For example, if you started a special needs ministry from the ground up that is currently thriving, then chances are you don't need to attend a special needs workshop. Intentionally place yourself in areas where you know you need to grow. Don't know what those are? Have a conversation with someone you work closely with to help you identify those areas.
– Gather your team together and cast the vision of why conferences are important in the first place. This isn't just an opportunity to hang out and bond–we are actively seeking content that will make us better to help us serve families to the best of our ability. Set those expectations early and then hold your team accountable.
DURING THE CONFERENCE:
– Everyone should be taking notes. Remember, oftentimes, what you are learning in your workshop could be helpful to another area of ministry. Gather notes as if you were only able to hand off the information included to another person through those notes. How would you format them so they are helpful?
– Don't miss out on opportunities to debrief and be creative during breaks. Spend time at meals having conversations. If you're going to the conference alone, take the time to call a key volunteer or other staff members to debrief some of the things you're hearing. That way, the person you had a conversation with can help you process next steps.
– Keep a running group text during the workshops. Ask everyone to send one thought or idea that made the most impact during each session. This helps set the standard for team, and individual debriefs.
– Take the time to have conversations with strangers you sit next to before and after workshops. Ask them why they chose this workshop. Chances are they may be experiencing similar roadblocks in their ministry, and your conversation could provide clarity that no speaker could!
– Look for opportunities to grow. Every workshop should provide at least one idea/thought that should spark a new idea/thought for your ministry.
AFTER THE CONFERENCE:
– Have a space where all the notes from every workshop exist. Ensure that team members whom the notes could be helpful for are notified so they have access to that content.
– Schedule a team meeting to debrief as soon after conference as possible. Putting it on the calendar will help ensure it happens. 
– Debrief with each member of your team and go over the notes from their workshops. Try to get tangible next steps that you put into action at a time that makes sense in your ministry. Add it to your calendar or task management system so those next steps aren't lost.
Every moment before, during, and after the conference is an opportunity for a pivotal conversation that could lead to new ways to champion children, students & families. There are simple things you can do to ensure that you are taking the meat of a conference and putting it into bite-size pieces that make sense in your ministry context.
At the end of the day, any conference is what you make of it. If you go in with that mentality, there is no shortage of possibility of life change in your community.
Follow Us
Stay connected to us and be the first to know about exclusive deals and upcoming events.