Five Tips for Getting the Most Out of OC Digital
We know that sometimes virtual conferences can seem , but we have many tips to help you make the most of Orange Conference Digital!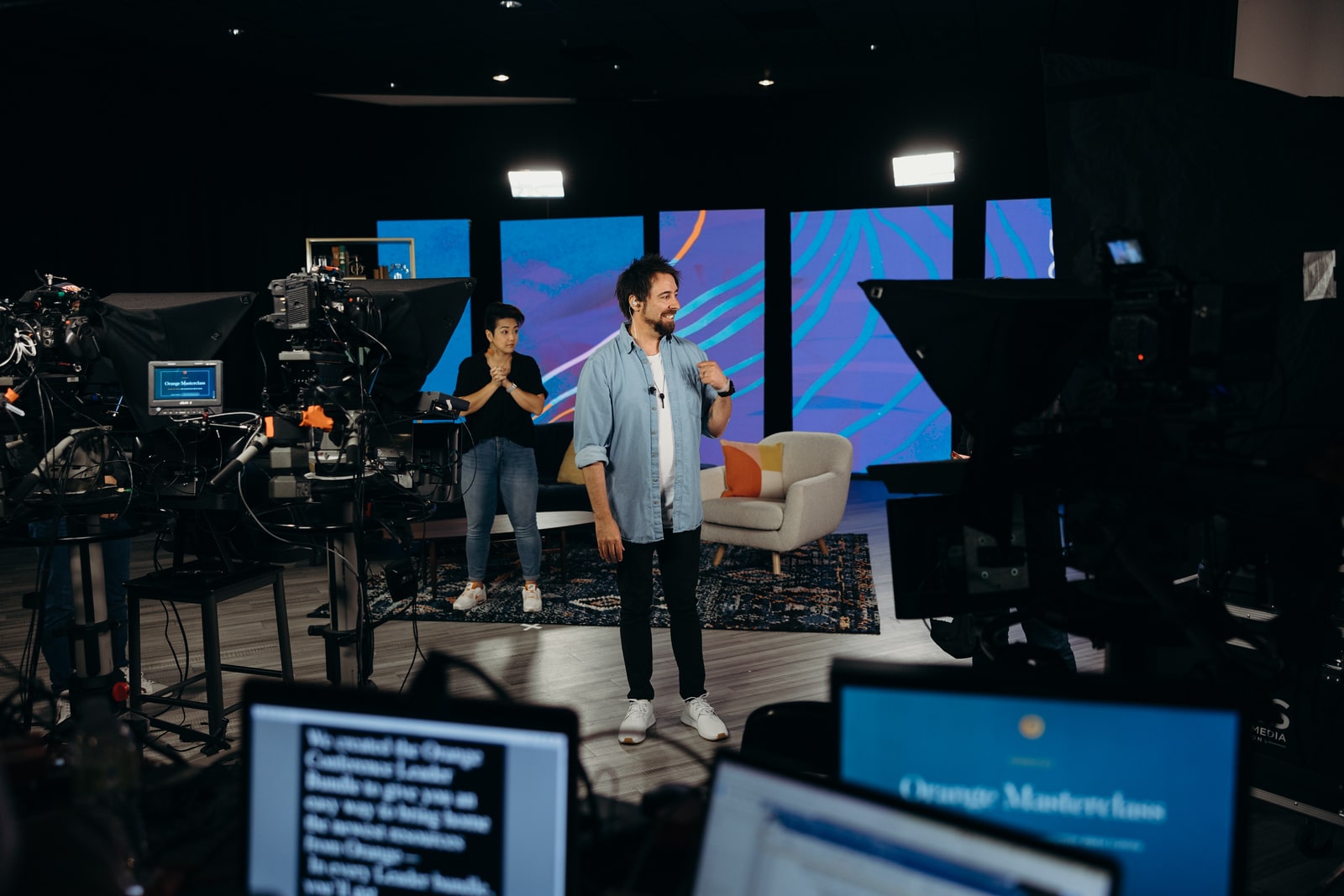 It's almost time for Orange Conference 2023! And if you can't make it in person this year, Orange Conference Digital is the best way to engage from home and get the entire family ministry together! Virtual conferences might seem to be a challenging way to engage, but there are many perks to this form of OC. 
I mean, think about it. You still get all the amazing ministry workshops and experiences from speakers. There's no cost for travel, so less financial strain. Plus, you can attend the entire conference in your PJs!
But to make your OC Digital experience even better, check out these five tips.
1) Prioritize your time. 
Before OC23 Digital, make sure to block off your calendar so that you can focus your energy and time into the conference. It's important to give the same time and attention to the conference as though you were there in person! Allow yourself to take a pause from emails and planning to truly engage in the experience. 
2) Look over the agenda and decide what workshops you want to attend. 
Orange Conference Digital has several workshops on the agenda to choose from. Everything from previewing what's new in the curriculum to redefining the volunteer experience. Be sure to look through it all and schedule your day accordingly. (For ideas on the best workshops for volunteers or innovative leaders , check out these blogs!)
3) Take good notes.
Grab a journal, notebook, or your favorite note taking app and jot down any powerful new learning just as you would in-person! Another idea is to tweet some of the biggest takeaways so that you have a quick list of the best quotes from Orange Conference. 
4) Connect with others. 
One big misconception about virtual conferences is that you can't engage with others because it's online. However, there are many chances for you to connect with other ministry leaders from your couch! Be sure to use the powerful mobile app, post pictures from your view of the session, share your favorite takeaways, and start a thread or chat with others. 
5) Don't skip the pre-show in OC Digital!
The list of speakers at Orange Conference Digital is absolutely stacked with amazing insight to help keep faith alive! As a digital attendee, you will get access to exclusive backstage interviews to get to know them a bit more personally. A pre-show will begin 30 minutes before each main session and will also include behind-the-scenes footage of the conference, giveaways and more! Don't miss this unique chance to engage with your hosts, Dave Adamson, Ashley Johnson, and Katie Moore, as well as fellow digital attendees through the live chat and the brand-new Community feature, which will allow you to network and dialogue one-on-one with leaders like you.
We know this opportunity to engage in Orange Conference Digital will be a valuable experience for you. Get ALL the information you need here, and we will see you soon!
Follow Us
Stay connected to us and be the first to know about exclusive deals and upcoming events.