Top Five Can't-Miss Moments at Orange Conference 2023
With Orange Conference just days away, here are the top five can't-miss moments at OC 23! Which one are YOU most looking forward to?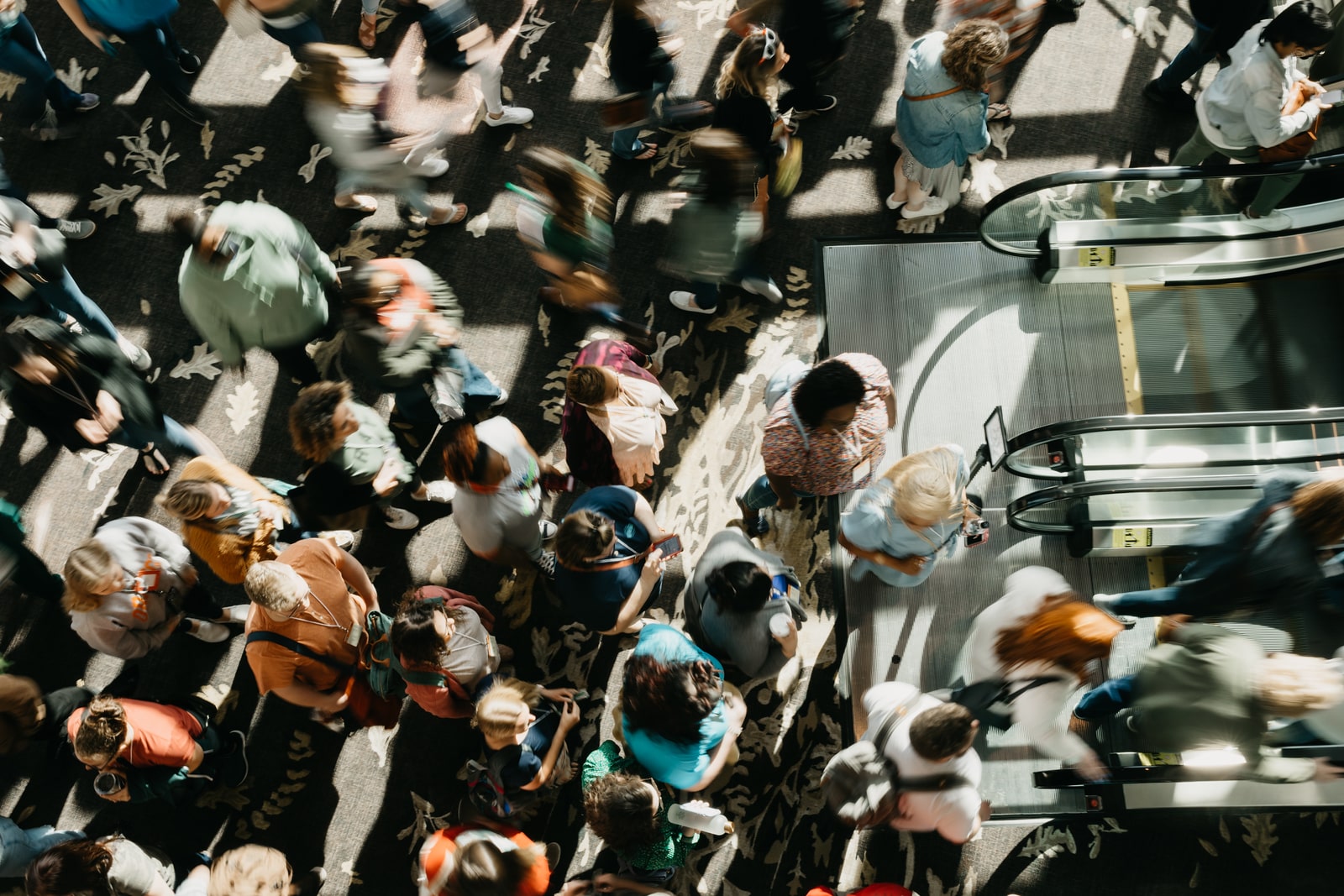 Believe it or not – we are only days away from being in the arena together at Orange Conference 2023! For over a decade, we've been equipping ministry leaders with the tools and inspiration they need to be a light to the next generation. This year will be no different. Only days until you . . . 
Soak in 9+ hours of inspiration and training from leading ministry voices.

Experience powerful worship with a global community.

Network, laugh, play….and so much more!
Here are the top five CAN'T-MISS moments for at this year's Orange Conference.
1. Discovery Sessions
(Convention Center)
These are immersive experiences that will allow you time to exhale and decompress from the hectic day-to-day ministry and be inspired to keep showing up tomorrow. This experience is ongoing, so you can register ahead or opt-in at any time during Workshop sessions. Discovery Sessions are about 20 minutes long and cycle through prompts to help you rest and reflect. Stay for 20 minutes—or as long as you need. Don't miss this opportunity to invest in the most important person you lead—yourself.
2. Parent Cue Gallery
(Arena)
After walking through all the stellar booths and exhibitors, you'll find yourself in one of our favorite places: The Parent Cue Gallery. This interactive experience walks you through each phase of a kid's life—from preschool to high school—and reminds leaders and parents of the unique opportunities we have to connect with a kid at every phase of life. Come hang out in the Parent Cue Gallery for new ideas, free resources, and the Parent Cue store!
3. Seriously Night
(Arena)
Every year at Orange Conference, we set aside an entire session for one single purpose: TO LAUGH. We call it "Seriously Night" because we take the entire session to look at ourselves as Christians and say: "Seriously?" Yeah. It's kind of like a roast…about all of us in the church…written by those of us in the church. After a tough couple of years, the best thing for us may just be to laugh it off. 
4. Showcases
(Hudgens Theatre)
Showcases are the place to be if you want a front-row seat to some of our favorite kidmin experiences like FX and VBS. Happening during the Workshop day, you'll be able to discover what these events and segments can look like in your ministry environment. Enjoy a sing-along and get tips for how to reach families this summer, or hang out with your favorite owl, Ollie or the So & So Show and StoryLab cast!
5. Final Session with Bob Goff
(Arena)
We get it. By 3:30 pm on Friday, you might be worn out! All the more reason to pace yourself and get plenty of rest because you won't want to miss our final session with Bob Goff, author of New York Times best-sellers Undistracted, Love Does, Everybody Always, and Dream Big. If the word whimsy was a person, it would be Bob! Stick around, and Bob's infectious positive attitude is sure to leave you energized, encouraged, and ready to make a difference tomorrow. 
Which one are YOU most looking forward to?
Follow Us
Stay connected to us and be the first to know about exclusive deals and upcoming events.