A Decade of Orange Conference
Michelle has served in churches of all sizes and types for over 25 years and has chosen Orange Conference for the past decade! Here's why she keeps choosing it.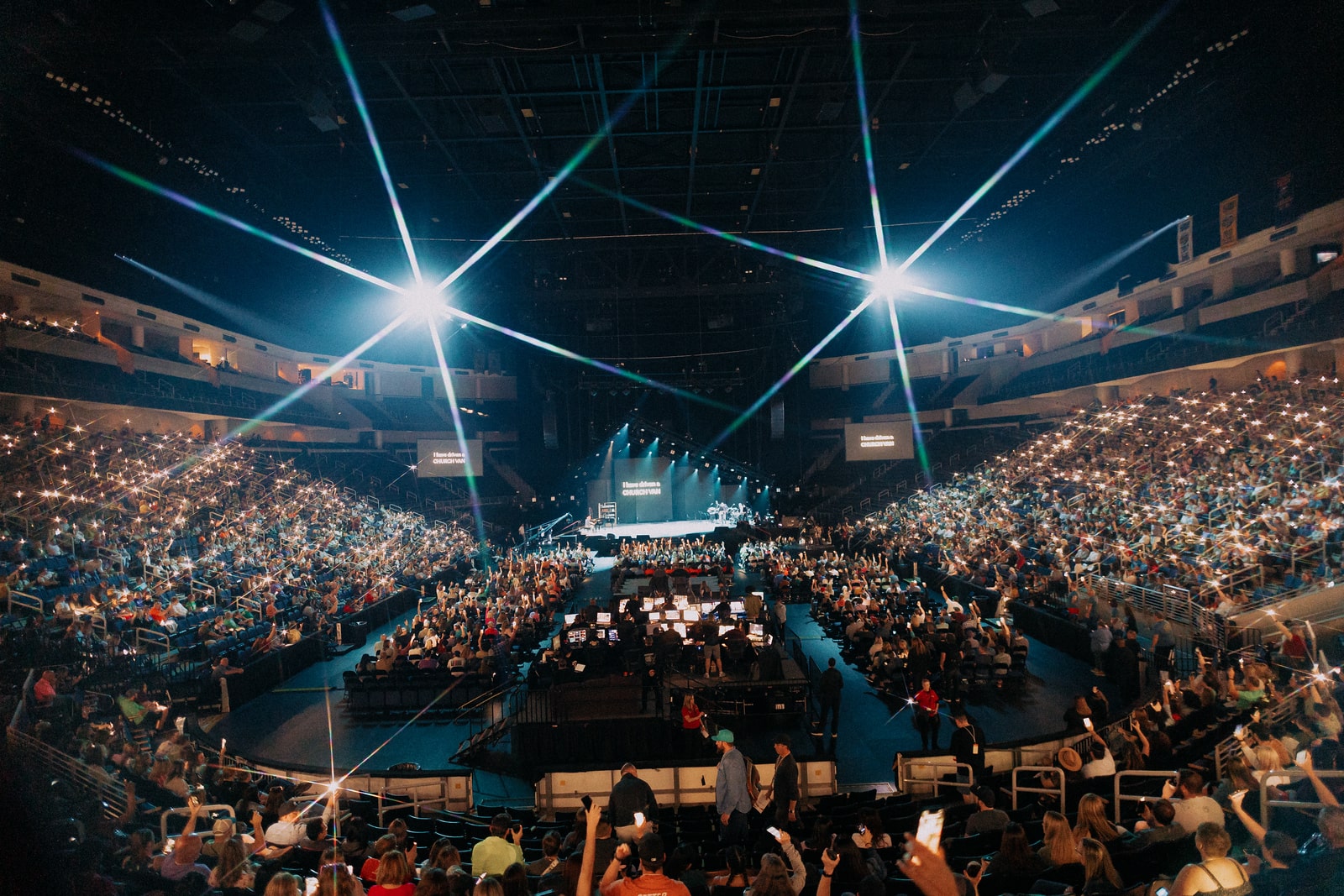 In just a few short weeks, I (Michelle Suarez) will be attending Orange Conference 2023 in Atlanta, Georgia. This will be the 10th year in a row that I've had the privilege of attending.
Over the years, I've attended with various staff members, by myself, virtually due to a worldwide pandemic, and even as a volunteer a few times. The last week in April is permanently marked off on my calendar as OC week.
Why do I make Orange Conference week a priority and continue to come back year after year?
. . . because of what I've learned. 
During the first few years, I attended OC primarily to learn from the foremost leaders of kids and family ministry in the country. I took copious notes, purchased and read all the books, and attended every breakout, session, and meet-up I could pack into the week. I voraciously absorbed all the info because I wanted to learn as much as possible and take advantage of every opportunity to do so.
Learning how other people are doing things and how they are adapting their ministries to the current challenges we all face equips me to make better decisions in my own ministry environments. I'm a better leader because of what I've learned at OC.
. . . because of what I've experienced. 
After a couple of years, and attending solo a time or two, I decided to volunteer. As an introvert, I sometimes have to "force" myself to interact with strangers. But putting myself into a "host" role gives me the nudge I need. As is typical for me, I went "all in". I volunteered for every single day and every single time slot—maybe a little too much in retrospect!
That year I met so many new friends, from Orange staff, other volunteers, and even conference participants. Serving as a volunteer allowed me to meet people I wouldn't have met in any other capacity. We talked about our areas of ministry, our personal lives, and our experiences at conference. Some of those relationships continue to this day.
OC has become a "family reunion" of sorts for many of us who only see each other in person this one week a year. It was also a great opportunity to see the backend of such a well-organized event. And as a leader who organizes quite a few events, albeit on a much smaller scale, this was a great opportunity to learn some of the details that are involved in making an event like this so seamless. I'm a better leader because of what I've experienced at OC.
. . . because of the people I've met.
The past few years have changed the way I relate to the conference experience as a whole. We all remember 2020 – when the world shut down, and life changed drastically for all of us. And Orange pivoted along with the rest of the world and created OC '20 completely online. I was working harder than ever during that time, in a completely new way! I was leading a team of kids & student pastors to reinvent ministry when we couldn't meet together physically.
That year, OC became a source of encouragement and refreshing for my soul. Across the country, through digital devices, we were reminded that we were all walking this new road together. We laughed about our struggles, mourned our losses, imagined a "new normal," and dreamed of the future—together, yet not together.
And last year, when we were all back together again, I used the conference as a time to refresh and encourage myself yet again. I was less concerned about attending every breakout and more interested in connecting with the people I hadn't seen in a couple of years. This time, I skipped out on quite a few breakouts and main sessions to stand in the hall and talk with old friends and a few new ones I've met along the way. I'm a better leader because of the people I've met at OC.
A Decade Later
This year, when I attend OC '23, it will be another year of new experiences for me. I'm back at the church where I first began my ministry career, this time in a volunteer role. I'm fortunate to have such a great relationship with this staff team that they've allowed me to serve as a consultant of sorts—I attend staff meetings when I'm available, and they've even given me an office space to work out of.
And best of all, they've invited me to attend Orange Conference with them! I'm looking forward to another year of learning from the best ministry leaders in the country, experiencing high-quality worship and stellar event planning, and getting to meet and collaborate with my team and so many friends I've met through the years. 
Will I see you at OC '23? 
Follow Us
Stay connected to us and be the first to know about exclusive deals and upcoming events.