See You Tomorrow
See You Tomorrow. It's a promise that we're not going anywhere. Read more about Orange Conference 2023 and the theme of "See You Tomorrow."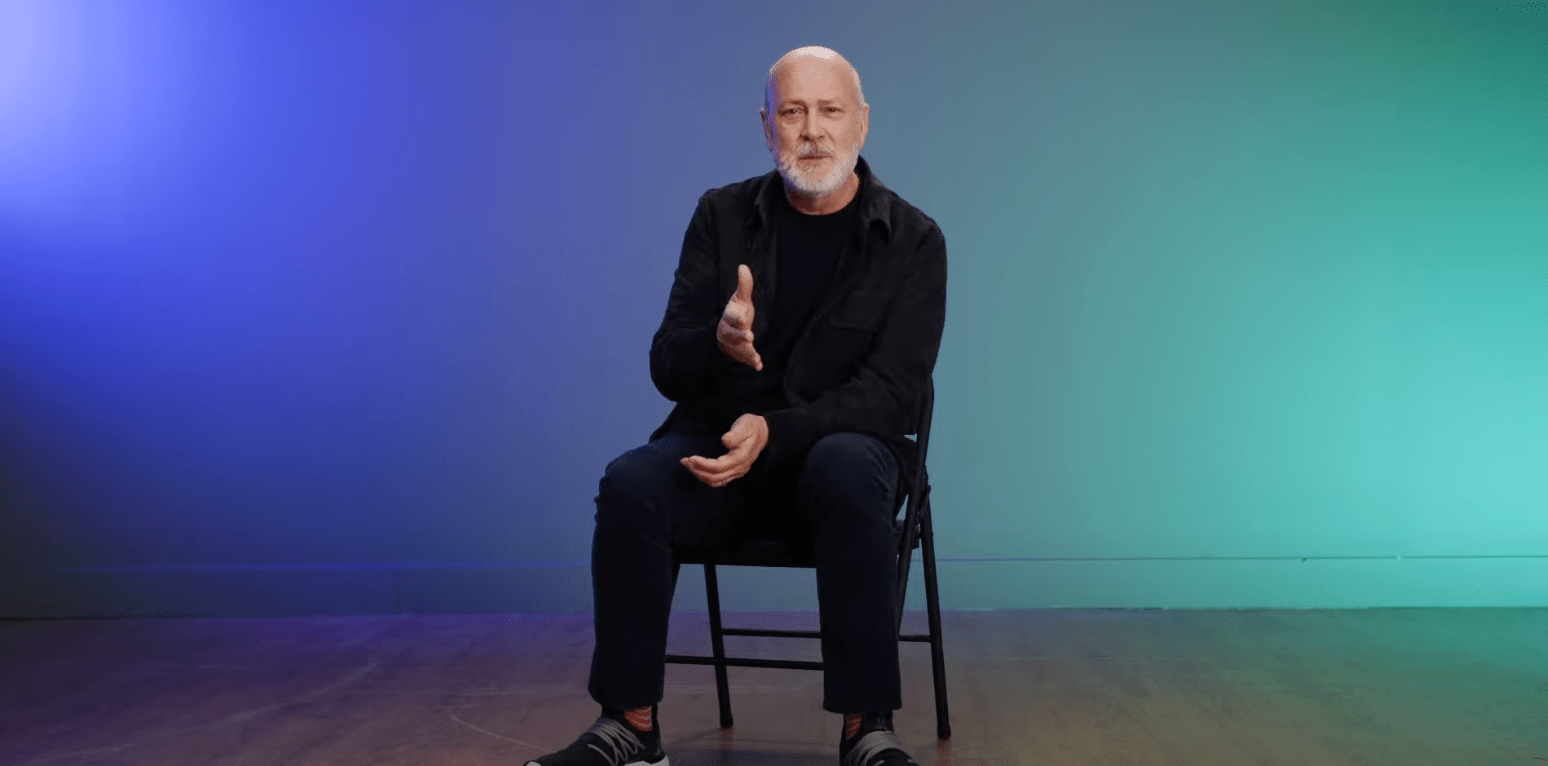 Every year we spend a lot of time brainstorming with our staff and partners about what we do at Orange Conference. As you can imagine it's always a pretty big debate. We think it's important to understand the pulse of the church and what leaders are experiencing on the front lines – as a non-profit organization we want to make sure we are serving churches in a way that is helpful and practical. 
Our goal is always to hand off ideas that churches can take back home and leverage in their own ministries—so they can challenge their teams and families to keep championing the faith of next generation. If you have never been to OC there's really no way to explain the energy and the emotion that happens when we get in the same room. These are leaders and volunteers who work with kids and teenagers, coming from every state and 20 plus countries from 80 different denominations who are connect by a few common beliefs . . .  
Jesus is who He said He was 
The faith of the next generation really matters
The church and family can partner together to positively impact the future of a kid or teenager.
That's why so many of us make this event a priority on our calendar each year.
There will be new leaders and volunteers who come for the first time sitting next to seasoned leaders who have been coming for over a decade. 
There will be Baptists and Methodists and Presbyterians and Assembly of God and Lutherans and Episcopal and Catholics—mainline and evangelical churches—who all believe they can actually learn from each other.
There will be leaders from different backgrounds and ethnicities who are convinced that what connects them is far more important than what divides them.
We actually think that maybe more than any other time in our present history it's important for churches to work together with other churches to help a generation reimagine what it means to be the church.
That's why we will pray together
We will worship together
We will laugh together
We will learn together
We will debate together
We will plan together
We will cry together
But most of all we will keeping working together. . . 
because the faith of the next generation needs us to show them what it looks like to keep engaging with each other regardless.
This year at Orange Conference we are hoping to establish a 
"See You Tomorrow" mindset.
We think "See you tomorrow" is more than a casual phrase that suggests to someone we'll make a connection on another day.
We actually believe the statement "See You Tomorrow" can be reimagined as a promise we make to each other and to a generation … a promise that we are not going anywhere and that . . . 
Tomorrow we will still be here
Tomorrow we will keep talking
Tomorrow we will keep imagining
Tomorrow we will try again and forgive again
Tomorrow we will take another shot at building a better world
Because tomorrow God's love will start over 
And we know God's mercy is new every morning.
So let's start making this simple promise to each other,
To "See You Tomorrow"
We look around and it seems like a lot of leaders are going through a season in ministry and in the personal lives that is more dramatic, more polarized, more painful, and more uncertain than ever before. Every generation and every people group seems to be struggling with how to navigate issues and figure out what handles to hold on to.
When we say, "See You Tomorrow," we're trying to establish a consistent value that we hope will run through everything we say and do in the next few years. We believe we have to do the hard work of showing up in each other's spaces and world. If we worship and serve a God who promises to keep showing up, then we can be certain in our uncertainty that God at least promises we get start over again every day. 
Right? 
I'll say it this way, as sure as the sun is going to rise … God promises to be here, the Holy Spirit will keep working in us and through us to transforming us. The work God started He will keep doing and He isn't going to stop. So what if we make the same kind of commitment to each other–if God isn't giving up on us – maybe we shouldn't give up on us either.
The phrase "See You Tomorrow" actually started a couple years ago because some of us we were digging into mental health issues with friends, with each other, with their own children. We found ourselves saying a lot, "Hey, I'm gonna see you tomorrow. I'm gonna stay engaged. I'm not going to let anything that happens in your life or world change the dynamic of our relationship. I will always fight for our relationship with each other and your relationship with God."
So the idea of "See You Tomorrow" become contagious with some of our team. It became a promise we made to each other when we were having hard conversations. It became part of our terminology when talked with people we love deeply who were deconstructing and reconstructing how they see their world and their faith. 
They were asking hard questions like, 
"What does it look like on the other side of my doubt?"
Where will I belong if I am not safe here to struggle with this?" 
"What happens to this relationship if I decide I disagree with you…" 
We simply started reminding each other, "See you tomorrow."
It was promise we made.
Sure there may be obstacles or circumstances that prevent us from keeping that promise that may be out of our control. That's reality, but our motive and intention should be to keep participating and to keep engaging and to keep loving and keep saying …
"See you tomorrow" 
The word "see" implies I have to be willing to see something I haven't seen, understand something I don't understand, and learn something I don't know. (It is one of my favorite things that always happens at Orange Conference. There are things that I see I have never seen and moments when the light comes on. You will walk away with a powerful insight that changes everything.)
The word "you" means I have to chosen to recognize you and your unique worth. I will value you as someone created in God's image and I am willing to imagine what it's like to walk in your shoes and live in your spaces. Because when I really see you, not only does the world get clearer, my perspective of God gets bigger. (Again something happens at OC when we gather, worship, and connect with people who are different, it doesn't threaten our concept of God, but instead actually solidifies our belief in a God that is so much bigger and real than we ever imagined.) 
The word "tomorrow" implies the future. It suggests that we are driven to hand this generation a different kind of hope that will fuel their life. We are admitting as leaders that what worked yesterday in our methods and models is not going to work tomorrow.
So that's why …
We have to keep dreaming
keep innovating
keep believing
Tomorrow is a new beginning, a moment to reset and reimagine.
We hope after this conference you will never hear the phrase, 
"See you tomorrow," the same way again.
When you say it to a child when you tuck them in at night
When you say it to a friend who is grieving or heartbroken
When you say it to a teenager who is struggling emotionally
When you say it to a leader who is thinking about giving up
When you say it to a team who is debating what's next
We hope the phrase "see you tomorrow" will help us all to remember that…
Every daybreak can inspire us to have break-through
Every morning invites us to not just wake up but show up 
Every sunrise signals there's resurrection principle at work in this world and we can keep living and breathing and loving
There is an old song I grew up in church singing on a lot of Sundays that says, "because He lives I can face tomorrow." The point is when we move Jesus into the center of everything we do, tomorrow looks different. Tomorrow has a new kind of potential. "See you tomorrow" becomes an invitation to embrace the good news of a very compelling Gospel. 
Maybe I am naïve or idealistic, but I can't stop believing that the same Jesus who died and came back life will keep doing what He promised He would in us and through us as the church. It seems like we are on the on the verge of a more dynamic and resilient kind of faith that will go deeper and wider than what we ever imagined. That's why we hope this will be a year you will join us at Orange Conference
See you Tomorrow. 
Follow Us
Stay connected to us and be the first to know about exclusive deals and upcoming events.