Why Orange Conference is Worth the Investment
How do we stay in ministry long-term and avoid burn out? How can we remain inspired? Orange Conference is an event you do not want to miss!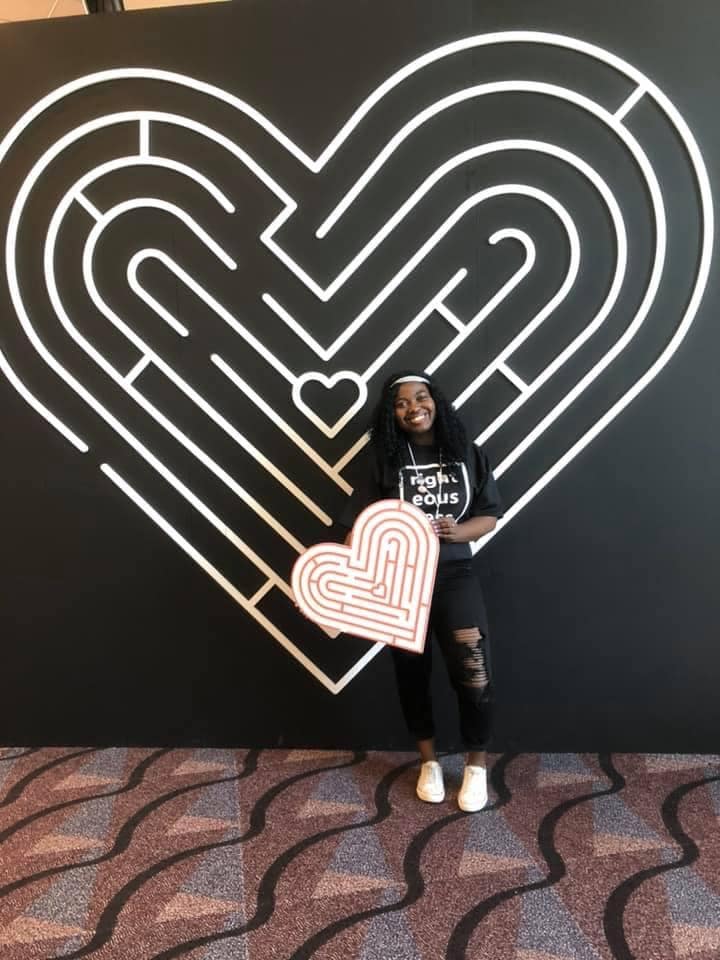 What do pool noodles, pipe cleaners, cotton balls, icing, and ping pong balls have in common? To the average person, absolutely nothing. Yet to all the nextgen pastors, directors, ministry leaders and volunteers out there. . .  you get it. These are all things you have probably bought for your ministry programming, either for games, crafts, or the environment. 
As ministry leaders we spend a lot of time creating special events, experiences, and environments where kids and students can come together to learn about Jesus. We invest so much into families and kids, and if we are honest it can be easy to be discouraged when they don't show up. 
Of course, we understand they have lives outside of our ministries, sports, activities, and family responsibilities, but if you are like me, sometimes you wonder,
Is it even worth it?
As wonderful and rewarding as ministry is, if we are all being honest, it can also be exhausting. So, how do we stay encouraged so we can stay in ministry long-term? How do we stay inspired and encouraged? Plus, in our rapidly changing world, how do we stay informed so we can innovate in our ministries? 
Two words: Orange Conference.
Now of course there are many great options and resources available for church leaders and ministry volunteers out there. However, Orange Conference is a comprehensive conference where I can go to get all of the valuable resources I need to build a better ministry. As I am on staff at Orange, I am biased. But I first attended Orange Conference a few years ago as a ministry leader, and every time I go, it's life changing. 
What Is Orange Conference?
Orange Conference is a conference for kids ministry, youth ministry, and nextgen ministry leaders and volunteers. Orange Conference is designed to provide practical and inspirational ministry training so leaders can get answers to the questions they are asking and inspiration to keep leading. 
What to do at Orange Conference?
To get the full experience, here are a few things I recommend doing while you're there!
Attend a workshop.
Workshops are designed specifically with us in mind! There is an assortment of workshops to choose from no matter what age group you lead. You can find a workshop that addresses whatever questions you are asking whether that is, how to keep kids engaged, how to recruit more volunteers, how to build effective ministries, or how to help a generation that is experiencing anxiety. Workshops are led by experts in specialized topics and real ministry practitioners, so they are filled with expert insight and practical solutions. 
Visit the Parent Cue Gallery.
This area is probably one of the neatest experiences you could visit. In this gallery you can walk through the different phases of a child's life and explore some of their likes/dislikes, from birth through high school. This is a great way to learn more about the phase of the kids you are serving and help your small group leaders get insight into their few's lives. It's also full of resources you can buy to equip you to serve kids and students in every phase. 
Go To Seriously Night.
This is one of my favorite nights. Seriously. This is where we get a chance to unwind and laugh at ourselves. It's great! As ministry leaders, so much of our lives can feel heavy. After all, we are doing the most important work on the planet and often walking kids and students through difficult seasons. That's why we need a chance to laugh together and have fun together, if we want to keep leading together. 
Visit a booth.
At Orange Conference, you have to check out all the booths set up throughout the whole conference where you can meet with various staff who work in your specific ministry area. There are also other booths such as Winshape Camps, Compassion International, and others that you can visit to gain insight on mission opportunities or other community engagement events that your church can participate.
Attend a ministry meet-up.
On the first day of OC, there are various ministry meet-ups where you can meet Orange staff as well as other ministry leaders like you. This is a place to find community! You can learn from one another, share joys and challenges of ministry, and gain some new friends. This is great because they have options for every ministry, whether it's kids, special needs, small church, and so much more!
You know the best part is out of everything?
Meeting other ministry leaders from all over the world. Yes, I wrote that right. The WORLD.
Last year, I was headed down to the lobby of my hotel and met a group of people from the Netherlands in the elevator. We briefly chatted about what we enjoyed about the last session and how it was really neat that they came all that way just for this conference. It was encouraging to me because it reminded me that the church is alive and well because Jesus is alive and well.
There are people all over the world, just like you and me, who are working to disciple the next generation. Stay encouraged because you're not alone in this. If you want to meet other like-minded leaders in order to be encouraged and to also encourage others, then I highly recommend Orange Conference because this might just be the place for you.
For some extra tips on how to make your OC experience extra-special, check out this blog!
Follow Us
Stay connected to us and be the first to know about exclusive deals and upcoming events.