Top Tips for Orange Conference 2023
Orange Conference 2023 is just a few weeks away! Here are some of our top tips for Orange Conference that you don't want to miss!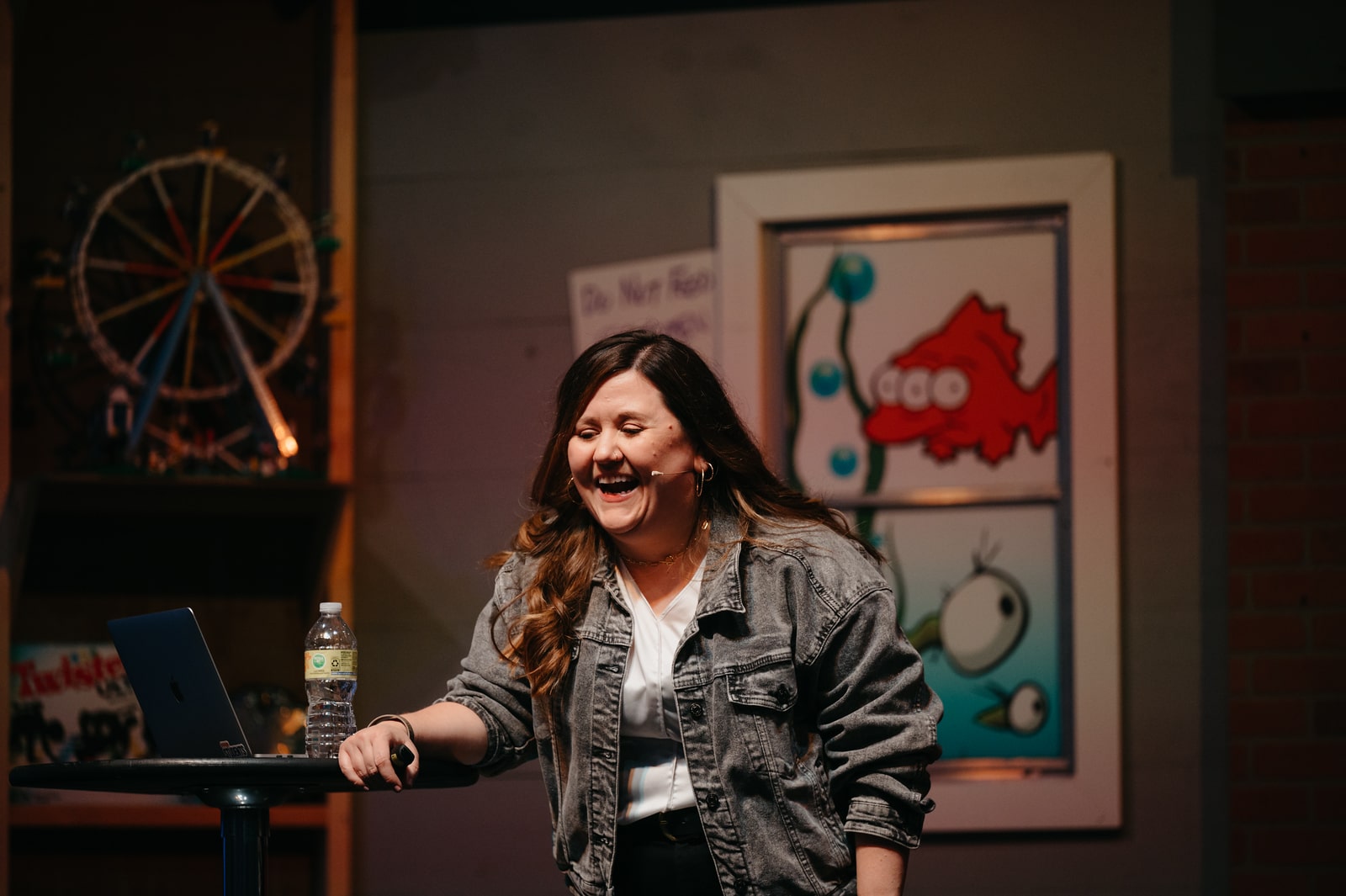 Can you believe Orange Conference 2023 is just a few weeks away?! If we had to guess, it's likely that your team is starting to plan the small details of the trip . . . packing, meals, transportation, and so on. Well, we thought we'd create the ULTIMATE guide to Orange Conference 2023 with lots of pro tips and hacks to make your conference the BEST ever.
Whether you're traveling from out of town or live in the Atlanta-area, here are some must-know tips about OC23:
Packing Tips for OC23
Bring comfortable shoes. 
There will be a LOT of walking at Orange Conference. Maybe more than you'd think. That's why we want you to pack 2-3 pairs of comfortable shoes, including a pair for the rain. You can never be too prepared when it comes to comfort for your feet!
Leave space in your suitcase. 
Have you ever heard of the Orange Store? If not, you'll understand why we want you to leave space in your suitcase for the ride home! The Orange Store has loads of resources to purchase, and items on sale for the best price at OC. Don't miss out! Leave room to take some things home.
Don't worry, though. If you want to buy several copies of a book for your volunteers or staff, we got you covered. We can ship in bulk to your church, home, or wherever.
Pack a refillable water bottle. 
The Gas South Arena is where the sessions happen and drinks there are . . . expensive. But refilling at the fountains is FREE and a great way to reduce the plastic footprint of a big event. So pack your own water reusable bottle or plan to buy one at the Orange Store!
Workshop Session Tips for OC23
The main sessions are located at Gas South Arena. In the past, Orange Conference Breakout Sessions were held in a few different locations. This year, they're called Workshops, and we've changed it up so every ministry can have their own space without traveling to a different building!
Another change this year is that YOU get to be a part of the planning for the workshops you attend! Once you've registered and saved your seat in each workshop you choose, head over to the Agenda & Workshops page,  find your workshop title, and click on "Submit your Pre-Workshop Survey here!" to tell us what you want to hear from the speaker!
Parking Tips for OC23
Parking at a big event is always tricky. While there is more parking than ever,  you may still want to pack a few extra minutes to find just the right spot.
If you want a true pro-tip for those flying in from out of state, rent an electric car . . . park your car in the front row every time!
Main Session Tips for OC23
The main sessions always have some magical moments. Here are a few NOT to miss!
OC Opening Session 
The opening session really sets the stage for the entire conference. And take it from us, it's truly magical. The energy is exhilarating! Plus, the feeling of being surrounded by thousands of people who share the same passion as you is indescribable. Be sure to get there early so you don't miss all the fun!
"Seriously" Night
This is one of the most memorable and bonding nights of OC. Seriously Night is where we poke fun at ourselves as ministry leaders. Not in a mean way, but in a way that is hilarious, lighthearted, and rejuvenating.
These past several years in ministry have been hard. And this whole conference is about finding ways to make sure we're in still in it "tomorrow". What better way to do that than to laugh? Do not miss this night of comedy, joy, and bonding with your team!
Tips for Your Ministry Team
Many of you are coming with your team, pastors, or key volunteers. Here are a few ways to make the most of your time as a team:
Debrief with your team. 
You will receive a plethora of information at OC. As you get inspired, it's important to discuss what you've learned with your ministry team! Make sure you schedule a meal or time for the team where you can bounce ideas off one another, create actionable steps, and create a plan for when you get home.
Use your time wisely . . . especially when it comes to coffee. 
We get it. No coffee, no learnee. But rather than wasting all your time in the VERY packed Starbucks across from the arena, why not enjoy FREE coffee? That's right; we have free coffee from Phoenix Roasters at the arena for you. Pro-tip: Get the pre-mix with milk and sugar already added in just the right amounts. Pro-pro tip? Bring some extra cash for their cold-brew on draft. Sometimes you just need the extra boost from caffeine brewed over time!
Bond over food.
I mean, is there a better way to bond than with food? OC23 will have food in the arena, as well as a plethora of yummy food trucks and vendors to enjoy! However, don't forget that you are in the heart of amazing Asian cuisine in Atlanta! Not to mention several other delicious bites around conference. Check out more food options here for your team to try.
Other Pro-tips for OC23
Last minute pro-tips for Orange Conference? Here's what to know:
Best spots in the arena include the sides for prime viewing of everything.
Be sure to go to the Parent Cue Gallery in the back of the arena for an interactive experience to see all the phases of a kid's life.
At some point, take a walk around the entire venue to see all the vendors and experiences.
If you can, bring some extra money so you can treat some new friends to lunch! Whether it's to pick their brain, encourage them, or to simply say thanks, you won't regret this opportunity.
Don't stress about taking a grainy picture of your workshop slideshow. If you ask your workshop session speaker to send them their slides, they will!
Meet new people (ESPECIALLY YOUR ORANGE SPECIALIST)! Orange Conference is the perfect place to network with leaders who do what you do and make friends that help ministry feel less alone.
Well, we hope you feel a little more prepared for OC23 with that inside scoop on everything there is to know about Orange Conference. It's going to be an exciting ride, and we can't wait to see you all there!
Haven't Bought Your Tickets Yet?
For last-minute tickets to OC23, go to theorangeconference.com.
If there are no tickets available, don't sweat it! We have Orange Conference Digital, which is way more than just a live recording of OC. This year, Orange Conference Digital is full of behind-the-scenes content, exclusive interviews, and interactive conversations! For more information about OC23 Digital, read more on the blog post here. To buy tickets to OC Digital, click here.
Follow Us
Stay connected to us and be the first to know about exclusive deals and upcoming events.