Resources on Racism Every Leader Should Watch, Read, and Share
To have empathy, we must educate ourselves on the experiences of others. Here are a few places for parents & leaders to explore the truth about racism.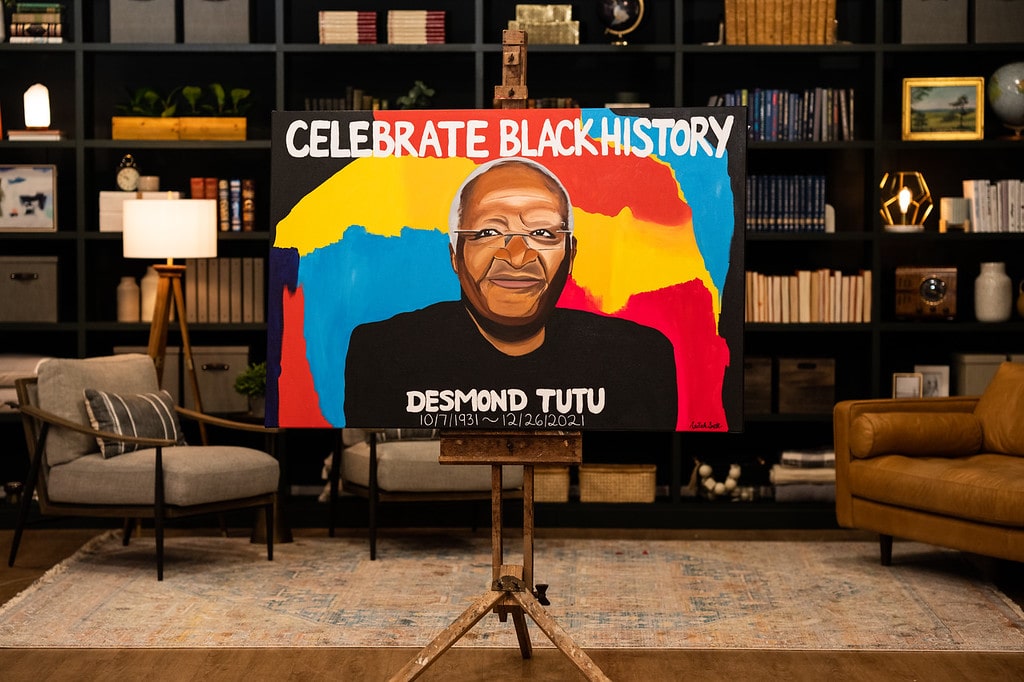 This blog was originally published in 2020 and has been updated this year. We'll keep updating this page with new resources as we find them, so you may want to bookmark this page to keep coming back!
The way that the church comes together to respond to the issue of racism in our world is so important. A generation is watching. And every generation takes a cue from the generation that came before it.
If we hope to demonstrate the Gospel to this generation, then we are required to "love our neighbors" in a radical way.
We're called to be a bridge relationally, racially, and demographically. In order for that to happen, it will take hard work and a lasting commitment in understanding each other.
It will be uncomfortable.
And it might be confusing.
It might even cause frustration.
But remember, empathy only happens when you press pause on your own preferences and opinions long enough to listen to someone else.
So what would it look like to do that?
What if we suspend our . . .
bias
judgments
opinions
. . . long enough to experience how others feel?
It is critical for all of us, especially white leaders, to learn from Black leaders about how they need us to confront white supremacy and racism.
Our community here at Orange represents over 40 different denominations—many predominantly white. We believe collectively we can do something that politics and policies can't do – we can show a generation how to be the church by how we love and understand each other. 
| Bernice King says, "We can't include people at the expense of their truth." 
So let's pause long enough to learn someone else's experience and truth.
Let's listen to what we haven't heard.
And let's experience someone else's world. 
You don't have to agree, but you do need to understand.
Resources on Racism for Every Leader
Here are a few places for parents and leaders to explore the truth about racism.
RESOURCES FOR LEADERS
Books to Read:
I'm Still Here by Austin Channing Brown
Be a Bridge by Latasha Morrison
So You Want to Talk About Race by Ijeoma Oluo
Black Like Me by John Howard Griffin
The New Jim Crow by Michelle Alexander
How to be an Antiracist by Ibram X. Kendi
Me and White Supremacy Layla F Saad
Where Do We Go From Here: Chaos or Community by Martin Luther King, Jr
Videos to Watch on Netflix:
Explore all the options by browsing the collection at Black History is American History on Netflix.  
The Last Dance: This docuseries chronicles the rise of superstar Michael Jordan and the 1990s Chicago Bulls, with unaired footage from an unforgettable 1997-98 season.
When They See Us: Five teens from Harlem become trapped in a nightmare when they're falsely accused of a brutal attack in Central Park. Based on the true story.
Self-Made: Inspired by the Life of Madam C.J. Walker: An African American washerwoman rises from poverty to build a beauty empire and become the first female self-made millionaire. Based on a true story.
Who we are: a Chronicle of Racism in America: Through a powerful lecture and archival film, civil rights lawyer Jeffery Robinson draws a sobering timeline of anti-Black racism in the United States.
High on the Hog: How African American Cuisine Transformed America: Black food is American food. Chef and writer Stephen Satterfield traces the delicious, moving through lines from Africa to Texas in this docuseries.
Toni Morison: The Pieces I Am: Late author Toni Morrison talks about life and writing in this documentary exploring the ways her work reflects themes of race and American history.
Naomi Osaka: This intimate series follows Naomi Osaka as she explores her cultural roots and navigates her multifaceted identity as a tennis champ and rising leader.
Videos to Watch on Hulu:
You Laugh But It's True: If you have ever been curious about Daily Show host Trevor Noah's origin story, this documentary is a must-watch. A satisfying blend of humor and thoughtful reflection, the doc details how Noah, born to a black mother and white father, was "born a crime" under Apartheid in South Africa. The film also details how Noah broke into comedy and built an international following before trying his luck in America.
What Happened, Miss Simone?: Legendary jazz musician and vocalist Nina Simone had a storied career and a troubled personal life. The film, made by noted documentarian Liz Garbus and with the consent of Simone's daughter, attempts to make sense of Simone's battles with domestic abuse by her husband, the unraveling of her mental health as she grew older and her rise in the international jazz world.
Detroit: Detroit tells the gripping story of one of the most terrifying moments during the civil unrest that rocked Detroit in the summer of '67.
Other Movies to Watch:
Just Mercy (free to stream!)
Systemic Racism Explained by Act.Tv
Martin Luther King Jr's Address to the American Psychology Association
Links to Learn:
Be the Bridge: Whiteness Intensive Course
Podcast: Unlocking us with Brene with Ibram X. Kendi on How to Be an Antiracist
@TheConciousKid on Overt and Covert White Supremacy
Voices to Follow
Latasha Morrison, Be the Bridge
RESOURCES FOR PARENTS
PBS: Talking to Children Authentically about Race and Racism
Ezra Jack Keats Children's Books
EmbraceRace.org Diverse Children's Book List
A Kid's Book About Racism by Jelani Memory
Be the Bridge: Book List for Teenagers
Parent Cue Live Podcast: Why You Need to Talk to Your Kids About Race
Parent Cue Blog: Raising Kids Who Will Initiate Racial Equality
Jackson And The Not-So-Colorful Day
Did you find a great resource we should include? Comment, DM, or email us so we can add it to this list!
Follow Us
Stay connected to us and be the first to know about exclusive deals and upcoming events.