Three Workshops the TikTok Generation Needs You to Attend
As youth ministry leaders, it's important to understand Generation Alpha aka, the TikTok generation. To help, here are 3 breakouts you should attend at OC23.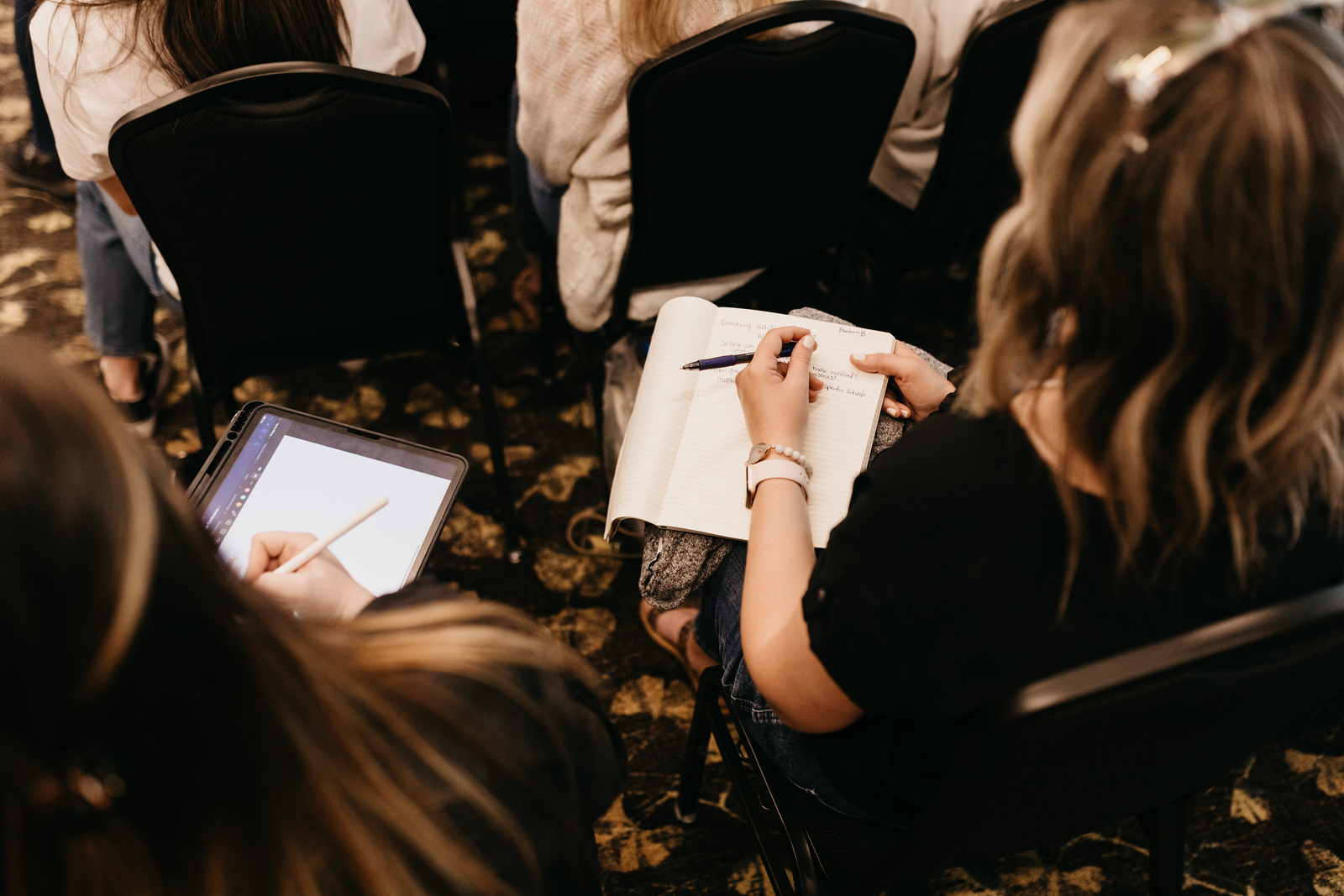 For any of you who pay attention to Generation research, you know that youth ministries are not just filled with Gen Z anymore, but Gen Alpha is creeping into the mix. The oldest members of Gen Alpha are turning 13 in 2023. That means about half of your middle schoolers are likely a part of Gen Alpha and will soon be making their way to high school. 
Now, I'm no Generation Researcher or Generation Analyst or anything. I'm just an older millennial youth pastor who really understands technology and gets frustrated by the way generations are sometimes defined. Because I know that those responsible for defining a generation know that no generation is a monolith, but it sure doesn't always feel that way.
There are many traits, cultural factors, and experiences that span from one generation deeply into the next. One of the greatest is social media. Currently, the oldest social media influencer, or grandfluencer as some say, is 92! While the current youngest is 10 years old. Yet despite social media being a common interest across generations, the platforms people prefer get a bit more specific depending upon generation.
Meet the TikTok Generation
That's why I honestly do not know why they don't just categorize generations based on Social Media Platforms people use. That sure would make things a whole lot easier for me. I digress. But think, for example, about TikTok. Gen Z and Gen Alpha don't have the market locked on TikTok. There are even Grandfluencers there, too. But according to Wallaroo Media's November 2022 TikTok Statistics, 32.5% of TikTok users are between the ages of 10 and 19. These older members of Gen Alpha & the younger members of Gen Z make up the largest group of TikTok users. In my generation, we "Google" things. Those within this category, go to TikTok. So for the sake of this conversation, we'll call them the TikTok Generation.
Whether or not you believe students that young should be on social media is a debate for a different day. The fact remains that they're there, and they are influenced by the content in those spaces. A lot of times when we hear statements like that we automatically think of negative influence. Not all of the influence is negative, but the influence has created a culture, a world-view, and a life experience among this generation. All of which youth leaders have a responsibility to tend to.
Breakouts to Help You Lead the TikTok Generation
Well, if you plan to attend Orange Conference 2023 and you want to maximize your ability to influence the TikTok Generation, there are several workshops that will be essential in doing this. Here are three that I think are most important for leading the TikTok Generation.
1) The Future Of Youth Ministry – Leslie Mack 
There are dramatic shifts happening in youth culture that will require us to change how we do youth ministry in the next decade. Our culture, communities, and students are changing so fast that it can be hard to keep up. What models and strategies of the past need to be re-examined and re-imagined for the future? In this breakout you will learn how to innovate for the future of youth ministry. 
2) Leading Tomorrow's Teenagers in a Cross-Cultural Reality – Ray Chang
Part of following Jesus is loving your neighbor. As our neighborhoods, communities, and country become more diverse, how do we equip the next generation to love their neighbors and celebrate differences? In this breakout, you will learn how we can disciple the next generation to resist racism and embrace diverse faith communities.
3) When Theology and Cultural Narratives Collide – Sean Watkins 
The truth is, the kids and students in our ministries are developing a faith that's influenced by the culture they live in. That's true for us, too. So how do we acknowledge those influences and repair the damage of negative ones? In this breakout you will learn why it's important to address how cultural narratives impact our theology if we want to keep faith alive for the next generation. 
Together, we will influence the faith and future of the next generation. See you at Orange Conference 2023.
Follow Us
Stay connected to us and be the first to know about exclusive deals and upcoming events.