How Mission Trips Develop the Next Generation of Leaders
Mission trips can help develop new student leaders, but it takes a lot of work to do it well. YouthWorks' free resource will guide you through that!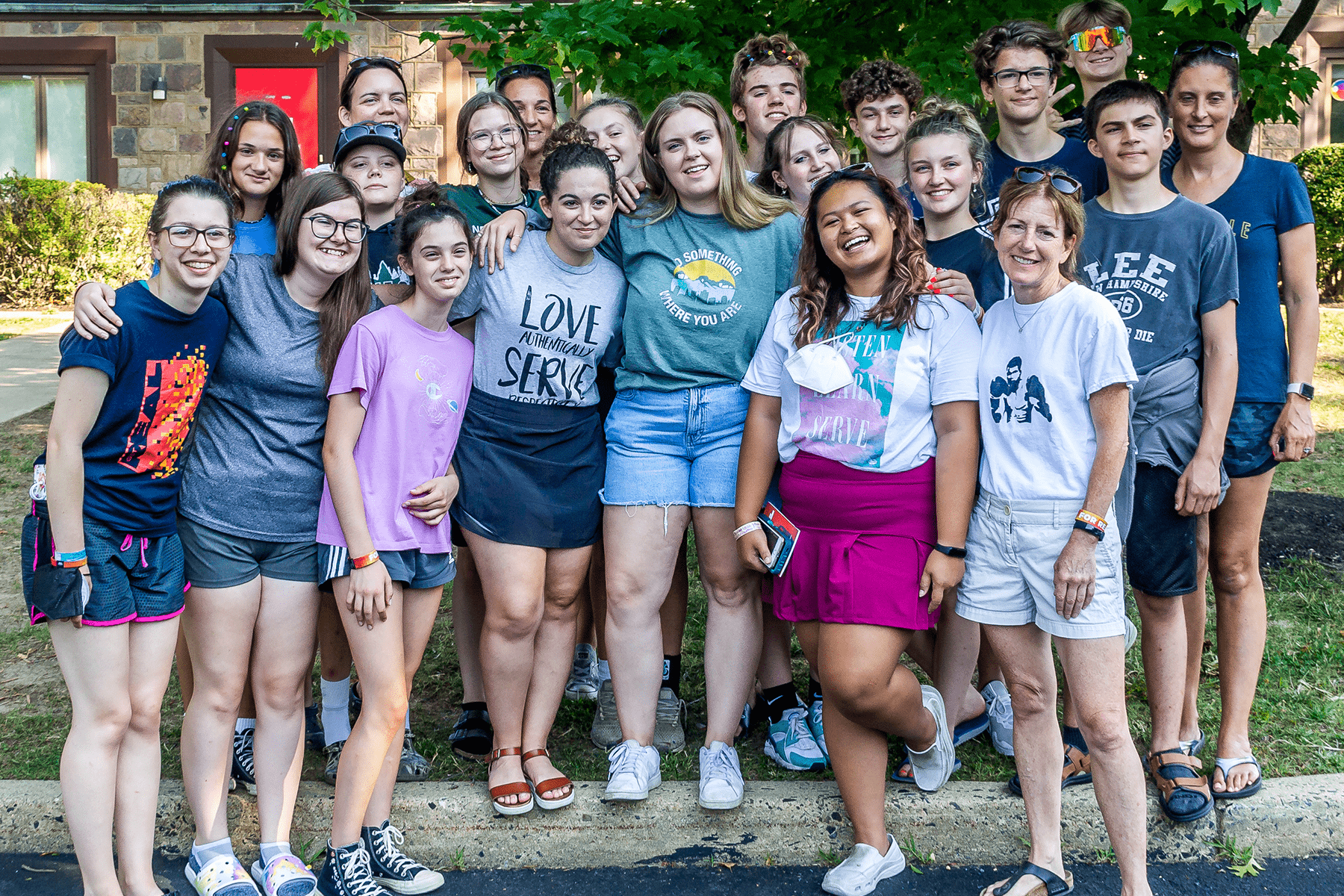 We are excited to share this blog with you from our friends at YouthWorks, a youth missions organization founded in 1994 that exists to connect middle and high school students to God, each other, and communities. Enjoy!
How Mission Trips Develop the Next Generation of Leaders
We know of all the challenges Next Generation Ministry faces today. COVID-19 has devastated young people and as church leaders you are working to find a way forward and help meet needs. In the hundreds of conversations that YouthWorks has had with youth leaders, we've heard about and experienced many of the same challenges. You're exhausted. And you're tirelessly working to rebuild your ministry, and many of you are facing the pressure of leading students who are dealing with major mental health issues. 
Yet, even amidst these challenges, you see the potential in this next generation. You don't just see a 12- or 17-year-old kid, you see a future church leader. You want them to see a bigger world outside of their screens and social circles. You want to give them opportunities to get out of their comfort zones, grow in their faith, and experience the gifts God has given them. The church depends on it. 
As you journey to develop the next generation of leaders, we believe that mission trips play a vital role in the process. At YouthWorks, we've led thousands of Jesus-centered service experiences for nearly three decades and have seen God doing amazing things in the lives of teenagers. They have gifts waiting to be explored and developed. But it's hard for youth to fully realize those gifts unless they are in an environment that can help bring them out.
Mission trips immerse teenagers into the kinds of challenging and skill-shaping environments that hone their gifts. We've seen it happen over and over again. When teenagers come face-to-face with what God is doing in a new community, they uncover their leadership skills and how they can help make a lasting impact. They also discover how those new passions and skills can be used to make a Gospel-sized impact back home.
YouthWorks mission trips are designed to help students recognize their leadership skills, put them to use, and learn how they can grow as leaders. For some, this experience is the beginning of their journey to becoming a leader. Others, it's the culmination of a year's worth of leadership in youth ministry. No matter what students' experiences are, mission trips help youth leaders spot their student leaders, challenge them to grow, and set them up to carry the momentum of their leadership development back home.
Leadership development is intentional. It's our hope to serve and work together with you as you identify those leaders, empower them, and launch them out into the world. Here's a timeless look at what our shared responsibilities have looked like when partnering to develop student leaders through a mission trip…
YouthWorks creates…
Pre-trip leadership resources that…
Outline how mission trips can develop leaders
Builds a plan for leadership development
Prepares you to empower leaders
On-site leadership opportunities through…
Community learning experiences
"Go-Deeper" programming guides for church group time that outline roles for student leaders.
Next level leadership challenges through…
"Take it Home" resources that help new student leaders take what they've learned back to your ministry and apply it to their future development.
Summer staff positions that challenge and prepare them for greater leadership throughout college and beyond.
That is our role in the partnership, and it allows you to…
Create or grow student leadership teams with…
Plug student leaders into experiences that…
Help them own their faith
Position student leaders for growth by…
Understanding more about their gifts and strengths
Creating a vision for leadership beyond the mission trip
Preparing them for the next life-changing leadership experience
Pre-trip Skills assessment
When we work together to help the next generation become leaders, the Church is better for it. Consider a mission trip to help you create a launching pad for your next phase of student leadership development.

FREE STUDENT LEADERSHIP RESOURCE
Are you a youth leader who wants to start developing your student leaders right now? Great, here's a free resource you can download and use in your ministry: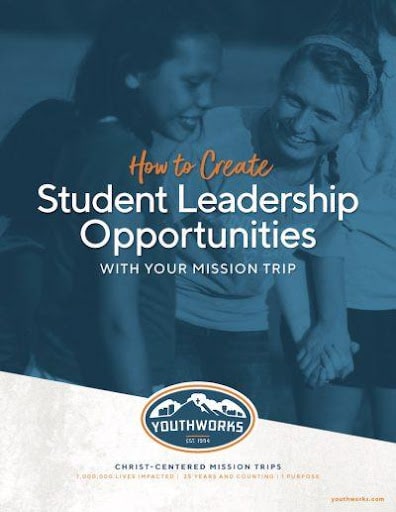 Resource description:
Your mission trip is a perfect opportunity for developing new student leaders and investing in your current student leaders. But it takes a lot of intentional planning to do it well. This free resource will guide you through the best ways your mission experience can be used to build up student leaders before, during, and after your trip. 
Download link: https://youthworks.com/student-leadership/
Follow Us
Stay connected to us and be the first to know about exclusive deals and upcoming events.