Five Ways To Pitch XP3 To Your Leadership
You're ready to use XP3 in your youth ministry, but you have to convince your leadership first. We got you! Here are 5 tips for pitching XP3 curriculum.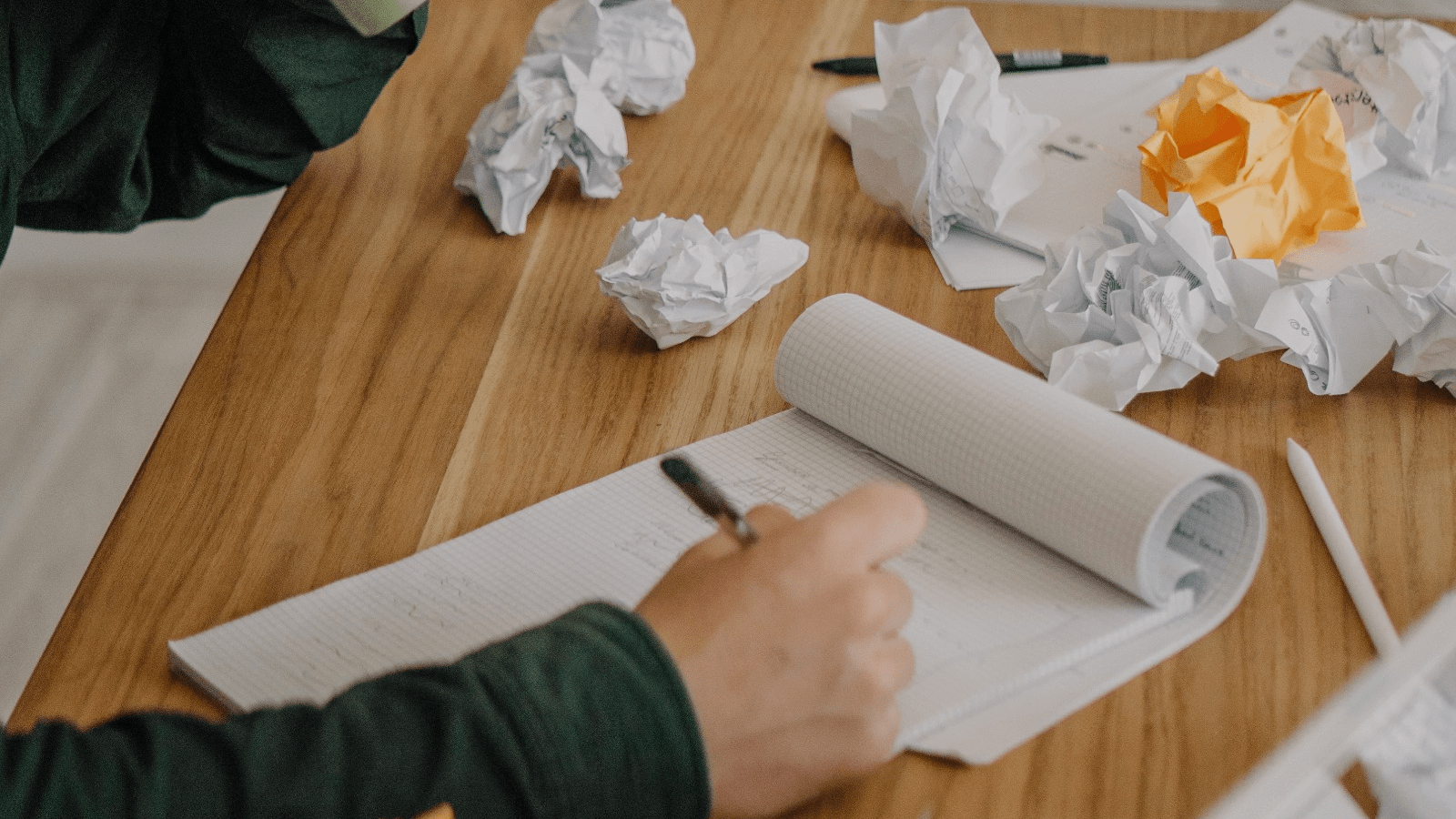 Every week, I talk with student ministry leaders who are trying to pitch XP3 to their leadership. They're burned out from creating all their own content for far too long. And they've done the research necessary to figure out which curriculum is best for them (with the people I talk with, they usually decide on XP3). They know how much/little budget money they have available. Now their final step is to convince their leadership.
Tips for Pitching XP3 to Your Leadership


Does the above paragraph describe you right now? If so, you've come to the right blog! I'm Jamal, an Orange Students Curriculum Guide. I'm here to help you figure out if XP3 would be the best curriculum for you and your ministry! If you signed up for a free trial, then you have at least seen my face in your dashboard. These are the top five tips I've heard and experienced from those student ministry leaders that have helped them pitch XP3 to their leadership.


1. Share the Orange Philosophy

A lot of leadership teams have trouble justifying paying for teaching outlines and small group questions for their student ministry leaders. The overall assumption is that you should be able to handle that on your own. But most leadership teams have no problem justifying paying for assistance in a ministry philosophy that combines the influence of the church with the influence of the home. (Which if you haven't heard yet, that's the philosophy of Orange and of XP3 student curriculum.) You're not just getting sermons and questions, you're getting a philosophy and a strategy. It will be to your advantage if you can help your leadership understand that's what you're getting when you subscribe to XP3. More detail on that philosophy here in video form and here in blog form.


2. Share the XP3 Roadmap

Your senior leadership trusts you, but they don't necessarily trust XP3. Many leadership teams would like some info on how we put together our teaching schedule which develops trust in us for the next year. To help with that, the XP3 team has written a blog that explains the process by which the teaching schedule (which call our "scope and cycle") was created and the underpinnings of why it is the way it is. You can either share this directly with your leadership or read it on your own and summarize it for them when you're pitching XP3.


3. Share the EXACT Cost

Everybody loves and appreciates knowing exactly how much something is going to cost before they buy it. Your senior leadership will love and appreciate you if you bring that number to them as you are pitching XP3. The best way to be able to do that is through doing a self-price check through the Orange store website.
Steps to Find the Exact Cost:
Create an account at https://store.thinkorange.com/.
Hover over "Shop Curriculum."
Click on whichever XP3 curriculum you want.
Follow the prompts from there.
Of course, stop one step short of actually buying, take a screenshot of the total, bring it to your leaders, and bask in their adoration at how prepared you are.


If you're worried about "doing this wrong", then click here to schedule a meeting with me where I'll walk you right through it! Price checks are one of the most helpful things I get to do for leaders.


4. Share the Scholarship and Payment Request Application
Let's say you do the price check and your fears come true. You don't have enough money in the budget for the package/tier of XP3 that you want. There's still a chance! We have several options of financial help which you can read through in detail and fill out here!


For a new partner, there are two main options for financial help: a scholarship and a quarterly payment. Scholarships are need-based and enable you to pay a discounted annual fee for your curriculum. Quarterly payments enable you to pay the full price of the curriculum, but in four even payments over the course of the year. You can request a scholarship or a quarterly payment, but not both. You will always be granted a quarterly payment option and even if it's not the exact discount you requested, you will always receive some percentage of a scholarship if you request one!


5. Share Your Pitch in Your Leadership's Preferred "Pitch Style"
You know your leadership team and what inspires them. Chances are, when making decisions they rely heavily on certain types of information. Maybe they love stories, numbers and statistics, theological insight, or expertise. Lean into whatever they prefer as you're pitching XP3 to them. 


Here's an example: One of the leadership teams I served with style was "story." Their eyes lit up whenever anybody shared a story about what God was doing in and through our church. So I knew that if I wanted the best shot of anything being approved, I needed to bring stories to the table of the potential for present and future impact of whatever I'm pitching. 
At the same time, it's not just important that you pitch the importance of curriculum in the way that is most compelling to them. It's also important to connect the dots for how curriculum will help them accomplish the visions and goals they have for the church. If you can help them understand how curriculum not just benefits student ministry, but can also help them meet their goals for the whole church, you will be presenting an offer they can't refuse. 

We understand that deciding to use XP3 in your ministry is often a team decision. So we hope these tips are helpful as you communicate the value and benefits of allowing us to be your curriculum and strategy partner to all the people that will make that decision!
Follow Us
Stay connected to us and be the first to know about exclusive deals and upcoming events.