Seven Game Ideas for Your Youth Group Christmas Party
Christmas is near, and so is your youth ministry Christmas party! Check out these 7 Christmas party game ideas to make the party memorable.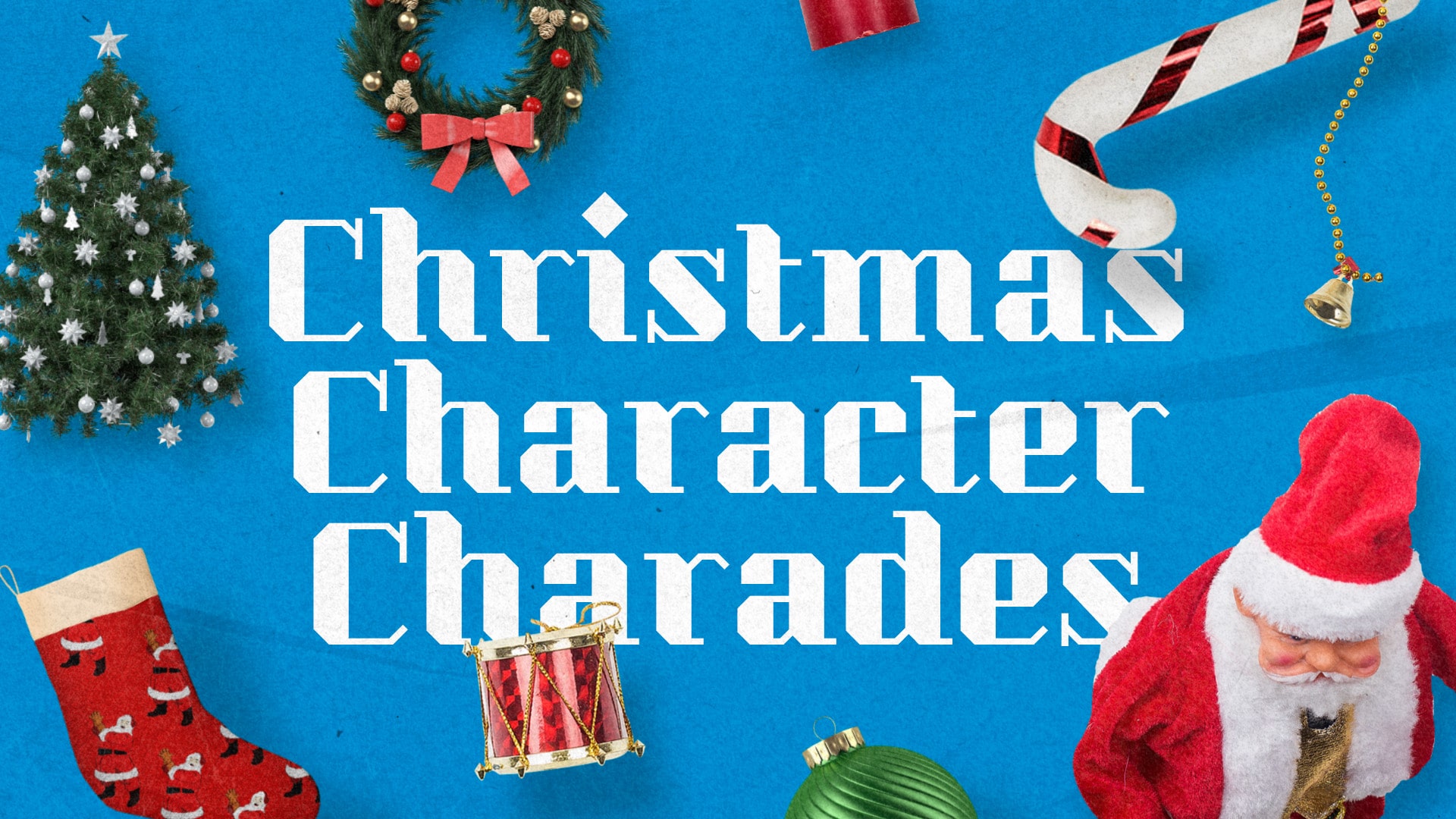 The most wonderful time of the year is approaching faster than ever. Christmas music has already started to play in many stores. Decorations are out for purchase everywhere you look. And while it isn't quite Thanksgiving, the holidays have been on our minds for more than a couple of weeks as ministry leaders! You might already have the decoration, theme, and party ideas for your youth group's "Christmas At the Movies" party (And if you haven't, grab this FREE party planning pack here!). But how will you engage and excite your students to make this party memorable? 
Don't worry, we got you covered. We've come up with several Christmas-movie-themed games to play at your youth group Christmas party. And trust us, they won't disappoint!
1. Christmas Karaoke 
It's time to turn up the volume on this party and let the students perform! You can set up a karaoke area in your environment. It could be a true karaoke set-up with a microphone and a stage for students to belt out some holiday tunes. Or, make it a lip-sync battle and have students do their best holiday performance with a fake mic. They could perform individually or in small groups. At the end of the night, have a volunteer choose a winner!
2. Frosty the Snowman Stack
For those competitive students out there, try this relay race game with a Frosty the Snowman twist! The goal of this game is for groups to stack as many marshmallows as possible before time runs out. Here's a quick rundown of the rules.
1.  All the small groups will line up at a start line facing a table that's placed at least 10 feet away. (If you have a lot of small groups, consider doing this game with a few groups at a time.)
2. The first person in each line will run to the table and place a large marshmallow on the table.
3. They'll run back to the line and the next person will run to the table and place a marshmallow.
4. This will be repeated and students will stack the marshmallows as quickly as possible. (They should have only 3 marshmallows on the bottom row.)
5. Put 30-45 seconds on the timer.
6. When time runs out, the group that stacked the most marshmallows without them falling wins. 
3. Decorate a Gingerbread Tree
Let's get creative! For a fun and fast game that students will enjoy, get some large gingerbread tree cookies. Groups will race to decorate the best cookie in five minutes. Grab some icing, gumdrops, and sprinkles for students to put a decorative flair on their trees. The judge will decide who has the best gingerbread cookie after time runs out!
4. Rudolf the Red-Nosed Reindeer Wrap 
This holiday game will have everyone laughing! Put students into teams and have them choose one person to be wrapped with brown crepe paper and top them with a reindeer headband. Or, you could change it up and get decorative wrapping paper and wrap the student as a gift with bows! A judge will pick first, second, and third-place winners.
5. Buddy the Elf Trivia
You have to admit, the movie Elf has become a classic holiday film. Let's see how much the students can remember from the movie! In this holiday trivia, students will have to break into groups to answer as many questions about Elf as they can correctly. Whoever gets the most correct at the end wins!
Here are some question ideas. 
What does Buddy add to his spaghetti?

(Pop Tarts, M&Ms, chocolate syrup, marshmallows, maple syrup)
Where did Buddy's dad work?

(Empire State Building, Greenway Press) 
Who plays Buddy the Elf?

(Will Ferrell)
What's the first rule in the "Code of the Elves"?

(Treat every day like Christmas!) 
Where did Santa's sleigh break down?

(Central Park, New York City)
What did Buddy eat at the doctor's office?

(Cotton balls) 
Finish this quote: "The best way to spread Christmas cheer is _________ loud for all to hear."

(Singing) 
What toy was Buddy making when he failed to make his daily quota?

(Etch-a-sketch) 
What does Santa's sleigh rely on to make it fly?

(Christmas spirit) 
What does Buddy say that fake Santa smells like? (Beef and cheese)
6. Rudolf Race
This one will surely get your students cracking up and into the holiday spirit! All you need to do is hang a poster of Rudolf on one side of the room. After putting some double-sided tape on Rudolf's nose, the goal is for students to stick a red pom-pom on it! But . . . there's a hilarious twist. 
You can place some Vaseline on a small paper plate for each player. Without using their hands, each player will dip their nose in the Vaseline and then into the red pom-pom so it sticks. Then they will run to the other side of the room and attach it to Rudolf's nose without using their hands! After that, the next person will go. (A volunteer can remove the pom-pom from the poster before the next person goes.)
7. Awards Ceremony 
When all the fun (and reindeer games) come to an end, finish the night strong with an Awards Ceremony! You can recap all the fun moments together and give third, second, and first-place awards. Some prize ideas:
Trophies

Snow Globes

T-shirts with Christmas characters

Movie Tickets
We hope these fun Christmas party game ideas get you excited for an awesome youth group party. Be sure to grab your FREE Christmas party planning download here!
Follow Us
Stay connected to us and be the first to know about exclusive deals and upcoming events.