Why Change is Love
To be responsive ministries, the church has to change. Learn more about the future of the church at the Orange Masterclass!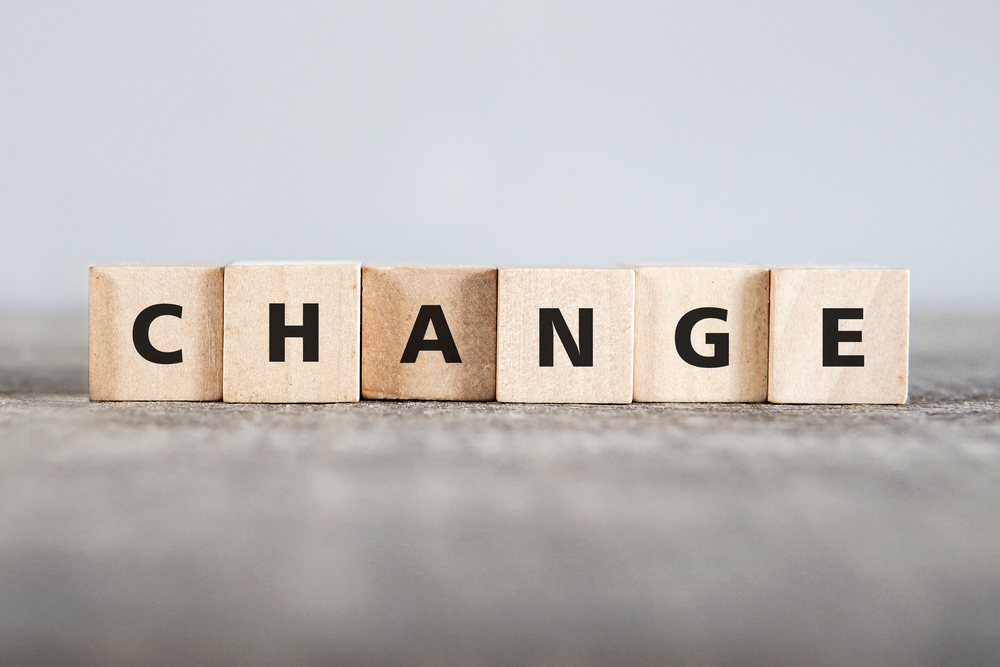 Before becoming a pastor, my educational journey began with a strong desire to go to law school. But as the time to make the final decision approached, I felt God leading me to go to seminary. I felt called to plant a church like the one that impacted me growing up – Mount Olive Missionary Baptist Church in Kilmichael, Mississippi, where everybody knew everybody.
But after finishing seminary, I had an epiphany. 
If I wanted to give the people I was serving the same experience I had, I couldn't give them the church that others had given me. Why? Because the area was different. I was no longer in the Bible belt of the South but in the Northeast. Also, the era was different – it was no longer the nineties and the issues people were facing had changed since I was growing up. If the area and the era were different, my approach would have to be different, too. 
I would have to change . . . which is exactly what we as a church must do if we want to truly love the people we serve.
My Church Family
There is a famous axiom that goes something like this:
The course and quality of your life is not just determined by what you know, what you have, or who you are. It is equally impacted by who you're with. 
This axiom captures the essence of Proverbs 13:20, "Walk with the wise and become wise…" (NIV). In this proverb, Solomon was suggesting that we become a little bit like those we walk with. And lucky for me, this is a lesson I learned through experience growing up at Mount Olive Missionary Baptist Church.
As I mentioned before, our church sat in the middle of Kilmichael, Mississippi. At the time, there was a total of 557 people in our small town! To give you some perspective, there was one full-time police officer and a part-time police officer who drove my school bus during the day. And let's not forget the one town doctor and one town barber. 
Most of my formative memories are at church, but not necessarily from the programming. Our town didn't have the highest level of resources and neither did our church.
The biggest impact and greatest memories were made by the people. 
While I don't remember much from Sunday school, I do remember Deacon Williams. Every time report cards came out, he would give me and my sister a dollar for every A. I might not remember every song we sang, but I definitely remember Ed Henson. Ed would always approach me after my basketball games, ready to debrief my performance with strengths and ways to improve. And then there's BJ, who was always just a loud presence at church, school, or any sports event. He'd cheer me on as loud as he could, win or lose. So while I might not remember every Bible verse I learned, I definitely remember BJ.
Subliminally, Deacon Williams was teaching me the accountability I needed to succeed. Ed Henson was reminding me of the potential I had. He reminded me that God expected me to steward the excellence that He gave me. BJ taught me that someone is always in the stands rooting for you. 
Each one of their small actions made me feel like family. And what you don't get in natural family is substituted and supplemented by spiritual family. 
Why Change is Love
Much like our small church ministry in Mississippi, Jesus didn't have a lot of resources for His ministry. His impact didn't have to do with what he knew or had – rather, it was because of who He was. 
Jesus knew that different approaches were required for different areas and people. In order to best serve them, he changed his approach. For some people, he spoke; for others, he remained silent. He would touch some groups of people, but then other groups would reach out to touch Him. 
Famous theologian Martin Luther says it best. He said, "If you preach the Gospel in all aspects with the exception of the issues which deal specifically with your time, you are not preaching the Gospel at all."
This quote changed the way I saw, well . . . change. It showed me that change isn't just change. It's love. 
See, love is the desire to be effective and impactful. To love so well I abandon my own preference to carry out God's purposes. If I didn't change the way I approached church planting, my approach would have been ineffective and unfaithful to the cause and call of the Gospel. 
That's because a church that never changes will, at some point, cease to change lives. 
We lose all moral authority when we tell people to change their own lives but are unwilling to model it in the church that serves them. 
Perhaps the most powerful picture of this loving change is in the incarnation. Paul articulates it perfectly in his message to the Phillippians. Jesus emptied himself by becoming obedient to death on the cross for us. He knew that change was love. 
May those of us who are captured by the love of God demonstrate that love to others by having the willingness to change. 
To train your staff and volunteers in the future of the church, be sure to sign up for the Orange Masterclass here!
 This blog was adapted by Dharius' Daniels Orange Tour message.
Follow Us
Stay connected to us and be the first to know about exclusive deals and upcoming events.