XP3 Season Preview: New XP3 Series This Fall
This fall, XP3 is launching several new church series for middle and high school students! Preview the new season of XP3 right here!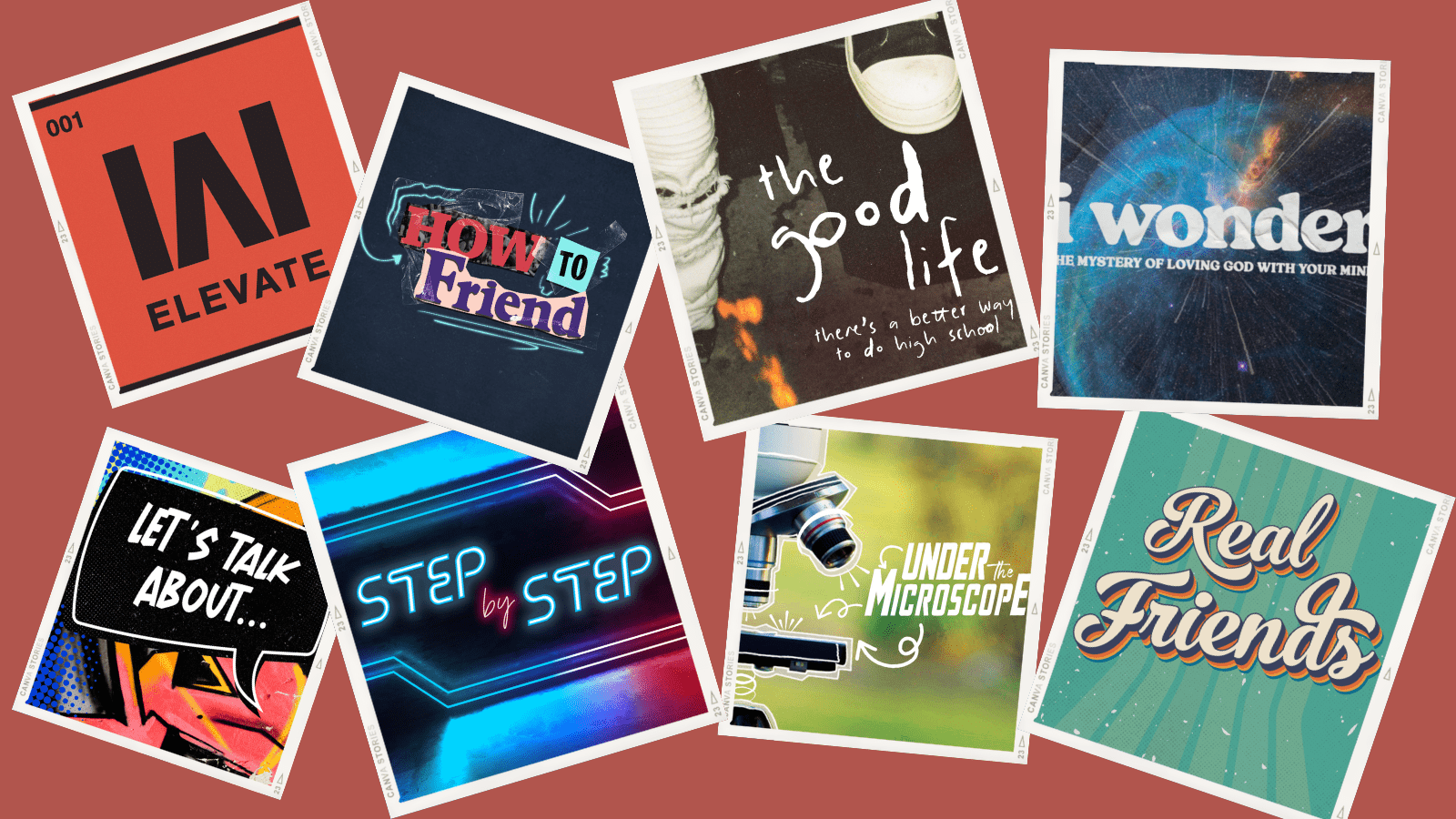 Summertime is here! While we embrace these sunny days, we know as ministry leaders, it's never too early to start thinking ahead. Before we know it, students will be going back to school for the fall, and a new church series will begin! 
That's why we wanted to give you a season preview of the XP3 curriculum for the fall. We know that these new series will cover some important topics that your middle and high schoolers will love! Let's take a sneak peak of some of the topics students will dive into this fall.
New XP3 Series on Friendship
Friends are an important part of life for middle and high schoolers. But what does it mean to have a real friend? What does it mean to be a real friend? Students will be diving into this in their own unique series on friendship.
How to Friend – High School Series
High schoolers will engage in the series called How to Friend. It's not always easy to be a good friend. And some friendships take time and work. We will teach high schoolers that this work is worth it!
Real Friends – Middle School Series
Middle schoolers need a solid community of friends to surround and encourage them. But sometimes, it can be challenging for them to distinguish what it means to have real friends. This series will cover the importance of this community and how God wants us to be a friend to others. 
New XP3 Series on Science and Faith
We know that as kids grow into teenagers and begin to learn more about the world, they can begin to ask some complex questions about science and faith.  It's why we are doing a series for middle and high schoolers about how science and faith can go hand in hand to understand God better. 
I Wonder – High School Series
There are many high schoolers with strong science minds. We want to leverage that by discussing real topics about both science and faith. When we do this, students will learn to love the God who made the universe with all of their minds. 
Under the Microscope – Middle School Series
It's no secret that middle schoolers have tons of questions about life. And as they learn more about the world, many of them are wondering how God and science relate. This series called Under the Microscope will cover how science and faith work together to help us discover more about God. 
New XP3 Series on Bullying
Students interact with different types of people every single day. We want them to learn to see the image of God in everyone, no matter how different they are from themselves. The new XP3 series on bullying will help students develop better relationships with others and show the love of God to everyone.
Elevate – Raising the Bar for Conversations about Bullying 
Standalone High School Series
To be sure, most (if not, all) high schoolers have had some kind of experience with bullying. Whether they witnessed someone being bullied, were a victim of bullying, or were bullying someone themselves, this topic is crucial to discuss. This new XP3 Series called Elevate will teach high schoolers how they show the love of Jesus in the face of bullying. 
Let's Talk About… Bullying
Standalone Middle School Series
Middle school is a challenging time for students. They are changing physically, mentally, and relationally, which sometimes results in conflict with those around them. Bullying is an important topic to discuss with middle schoolers, and we want to have an honest conversation about it. We hope that through the new XP3 series Let's Talk About, middle schoolers will learn to see the image of God in everyone. 
Step By Step – New XP3 Middle School Series on Fruit of the Spirit
In this 5-week series called Step By Step, middle schoolers will unpack the fruits of the Spirit. They will learn what it means to grow these fruit in themselves and how it helps us develop God's character. 
As you can see, we have an action-packed Fall planned for your students with these new XP3 series. It is our prayer that by discussing these important topics, your middle and high schoolers will grow a better understanding and love for Jesus. We can't wait to get started!
If you are not an XP3 user, click here to try out XP3 curriculum for FREE!
Follow Us
Stay connected to us and be the first to know about exclusive deals and upcoming events.