An Epic Story of Love
How can we teach kids about love? By looking at the most epic love story of all time in the Bible! Check out how we will break it down in the curriculum for the month of August.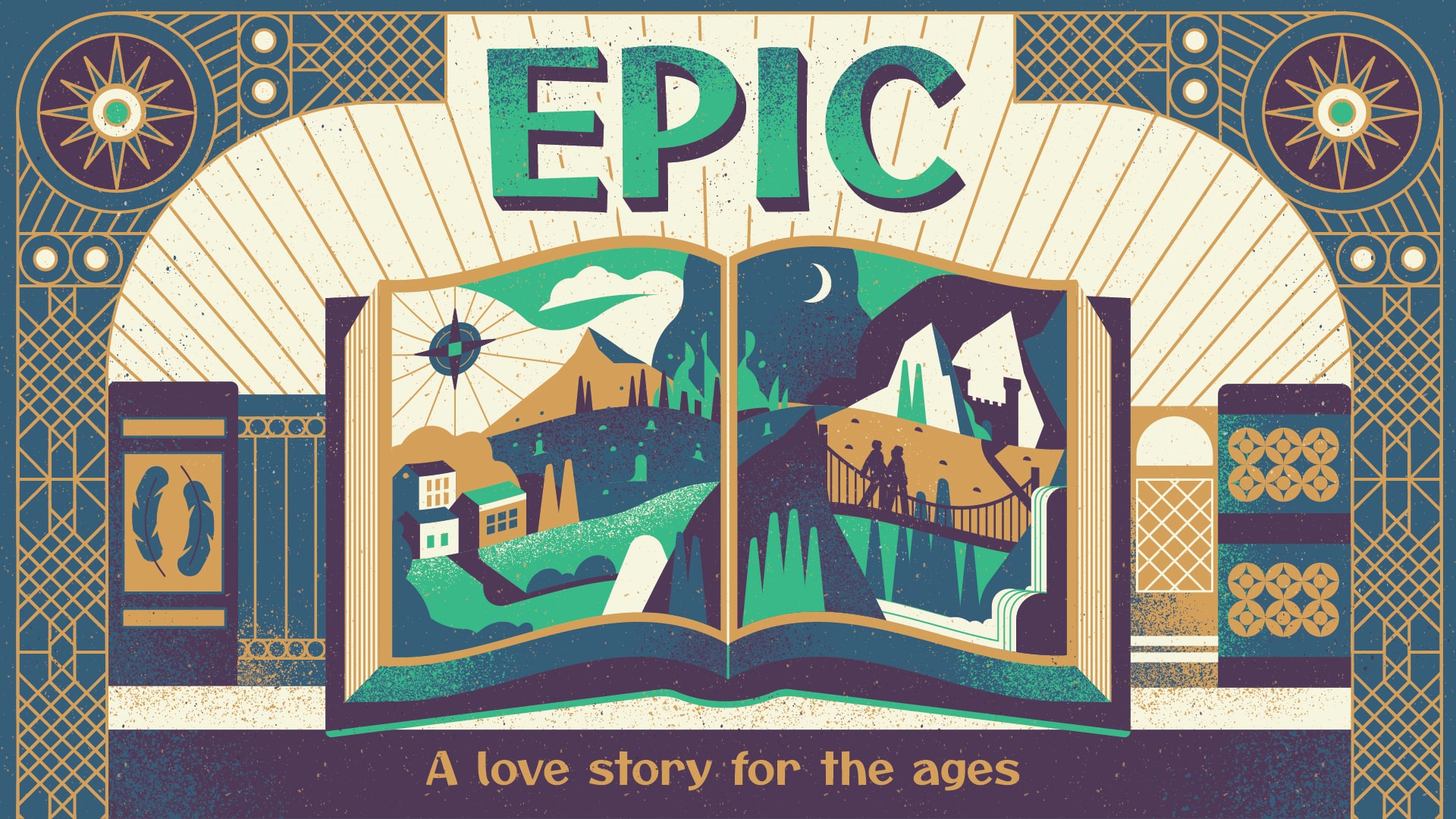 What's your favorite epic love story?
Jack and Rose on the Titanic?
Elizabeth Bennet and Mr. Darcy in Pride and Prejudice?
Anna and Kristoff from Frozen?
We're drawn to love stories, often from a young age. Of course, the most epic love story of all time is something that goes back to the very beginning of time . . . and continues to this day!
God's Big Story has ALWAYS been a story of love. That's why we're teaching love as our virtue for 252 Kids and Preteen in the month of August.
Love: A virtue . . . and a verb
That brings up a good question. In the context of 252 curriculum, what do we mean by "virtue"? It's simple. A virtue is something God is doing IN you to change the world AROUND you. We want to help kids discover how much God loves them . . . and then put that love into action.
In our August curriculum, we're teaching that love means showing others how much they matter to you.
We think that when people encounter the amazing love of God, they can't help but show love to the people God has put in their lives.
God's Big Story
We're also using our August content to launch something BIG. This year, we want to take kids on a journey through the most epic love story of all time, as we find in the pages of the Bible.
So, from August through next July, we're traveling through the Bible, in order—all the way from Genesis to Revelation. We've created a Big Story Timeline poster that you can hang in your children's environment to help kids visualize the scope of God's Big Story.
We're also providing 52 images over the course of the year that churches can print to create a physical timeline in their room. Churches can hang these images a clothesline, week by week, and help kids see the overall context of the story of God's love through time.
The Month at a Glance
So how does this play out in our August curriculum?
Week 1
We begin with what Jesus said is the most important thing—the foundation of God's Big Story.
Greatest Commandment • Matthew 22:34-40
Bottom Line: Love God by loving others
Week 2
In week 2, we look at the book of Genesis to see how God created the entire world out of love. Adam and Eve had a perfect relationship with God, and they had a job to do: to take care of each other, and everything that God had made.
Creation • Genesis 1–2
Bottom Line: God made us to take care of each other.
Week 3
We then see how Adam and Eve decided not to trust God's plan. They broke God's rule, and it changed the course of history. But God still loved them and made a way to continue a relationship with them.
The Fall • Genesis 3
Bottom Line: God loves us no matter what.
Week 4
We wrap up our month with another significant moment in God's Big Story—when God promised Abram that his descendants would become a great nation that would show love to the world.
Genesis 12:1-9, 15:1-6
Bottom Line: God has a plan to show love to the world.
Looking Ahead to Jesus
For now, we're focusing on the chapters at the very beginning of the Bible. But we're also pointing kids ahead to help them see what God ultimately did for us by sending Jesus. God has ALWAYS had a plan to show love to the world. That's why God sent Jesus to be our Savior!
Our memory verse for August, 1 John 4:10 explains exactly what love is all about.
Here is what love is. It is not that we loved God. It is that he loved us and sent his Son to give his life to pay for our sins. (1 John 4:10, NIrV)
We know that God loved us first. God loved us enough to send Jesus for us. In response, we can show how much we love God by loving others . . . and showing people how much they matter to us.
We're excited to share about God's epic story of love as we work together to give kids and families a great start to the curriculum year!
Follow Us
Stay connected to us and be the first to know about exclusive deals and upcoming events.