Orange Conference Discovery Sessions
At OC22, we have an amazing opportunity to decompress on the last two hectic years in ministry. Sign up for a Discovery Session to embark on a guided reflective experience on the beauty in our humanity.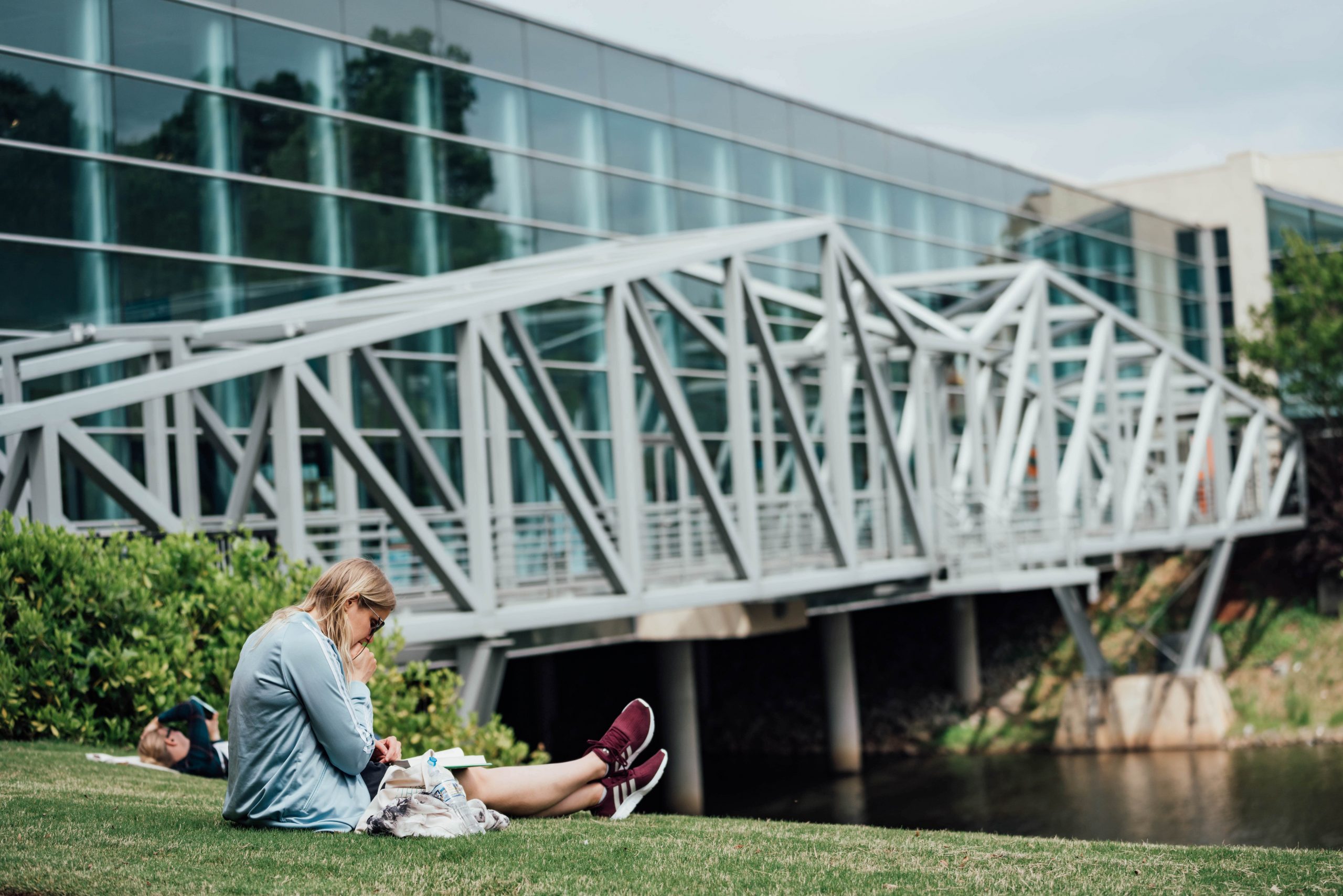 Over the last couple years, we've witnessed the struggle of being human firsthand. We've seen friends sick and in hospitals. Many have left jobs to pursue new ones. Most of us have spent at least a few sleepless nights wondering what the future will look like.
And as ministry leaders, we've pivoted our ministry strategy so many times that sometimes it feels like we're permanently dizzy. The ups and downs that our churches have recently faced leave us clinging to sides of the boat, longing for stability.
See, to be human is unbelievably complex. And if we're honest, the best example of who humans were created to be like is Jesus himself.
God became human. Jesus' birth, death, ministry and resurrection proved there was incredible worth in humanity. And, this generation desperately needs a demonstration of faith, church, leadership and community that is human – and that embraces their humanity – like Jesus did.
Orange Conference 2022: Be Human
That's why the theme for Orange Conference 2022 is Be Human. It's about  embracing our humanity while clinging to the fruit of the spirit in our lives.
What better way to dig into that complex concept than to spend some intentional time to rest and reconnect to our own humanity?
A long-time friend of Orange, Candi Shelton, has been a part of Orange Conference since the very beginning. Candi currently works for Onsite, an emotional wellness lifestyle brand, so the concept of being human is important to her. And, this year she is helping us create an all new experience to help us reconnect with our humanity because she knows how important that is.
"I personally know the detrimental effects of not connecting to our own humanity," says Candi, "We give ourselves over to vocation…mind, heart, body, soul. And then we spend years…prioritizing soul over mind, heart, and body in almost every way."
But as ministry leaders, we are truly setting ourselves up for failure if we do not prioritize all three aspects of our humanity. If our leadership becomes all about our work and mission but neglects mental and physical health, everything suffers.
We have to value all parts of ourselves and be fully connected to our own humanity if we really want to serve the humans in our ministries.
Let's talk about how we plan to help you do that at Orange Conference this year.
Orange Conference Discovery Sessions
At Orange Conference, our focus is to connect and challenge ministry leaders to grow in their specific area of ministry. Usually, it is a time that's all information absorption, and that's important. But, this year we need something different and Candi felt inspired to use this time in the opposite way.
Discovery Sessions are not about information absorption, but instead are designed to allow you reflective time to remember your "why." It will be time spent reconnecting with yourself and God. Because in order to lead others, we must first lead and care for ourselves.
There are two types of Discovery Sessions you can participate in during Breakout Sessions at OC22. However, both experiences will be an ongoing, repeating reflection experiences during each breakout. You can opt-in any time or register early!
Say What You Need to Say: Reflection Experience
This discovery session is an immersive reflective experience that will allow you time to exhale and decompress from the hectic day-to-day in ministry. On this journey, you will explore the power of words to reconnect with your own humanity and with God.
Mindfulness in Motion: Audio Experience
This audio reflective experience is a guided walk to help practice mindfulness. If you enjoy  participating in activities, this reflective experience is perfect for you. As you walk, you will process emotions that are present in your mind, body, and spirit. You can download this self-paced journey on your phone and use it any time during OC22!
Embracing Mental Health in Ministry
Oftentimes, as ministry leaders we can value sacrifice and excellence so much that we forget that our own health and well-being matters. We forget that we were created in the image of God and that rest is actually a spiritual practice. We forget that we cannot fully connect and serve the humans in our ministries if we are not mentally, emotionally, and spiritually healthy.
But, we also need to remember that emotional and mental health is not something we need just to serve. It's something you deserve as humans created in the image of God. We don't always prioritize those things, but that's why we hope at Discovery Sessions can be an opportunity for you to reconnect with your humanity and experience rest. You are worth it, just like the people under your care are worth it.
Plus, if you want to learn more about Discovery Sessions, listen to our conversation about why rest matters for human leaders with Candi Shelton on the Think Orange Podcast. (Available where all podcasts are).
Follow Us
Stay connected to us and be the first to know about exclusive deals and upcoming events.