Orange Conference Digital From Wherever You Are
If you want to participate in OC22 from wherever you are, Orange Conference Digital is just for you! Check out the perks online participants will have at OC22 right here.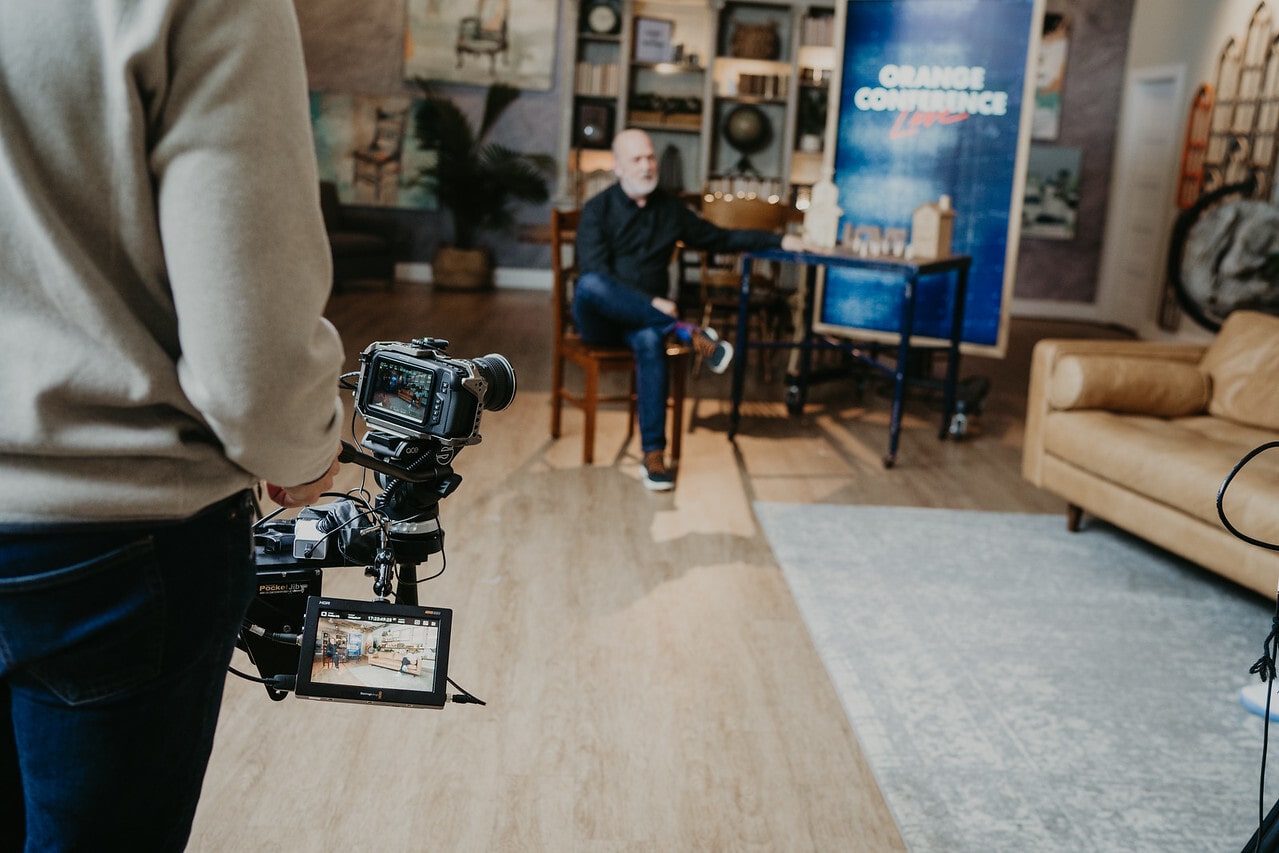 Orange Conference 2022 is BACK! In just a few weeks, you and your ministry team will get to learn and collaborate on some of the best ways to enhance your ministry. But what if your team isn't able to be in-person for all the fun?
We've got you covered! Orange Conference Digital is a completely digital event for those who want to experience Orange Conference from wherever they are. Whether you decide to tune in from your home church, your couch, or a cabin in the mountains, you can engage with OC anywhere the internet can reach!
Mainstage and Backstage Digital Access
One of the best parts about Orange Conference are the incredible sessions led by the best experts in ministry. You'll get practical ministry solutions and leave feeling inspired to take what you learned back to your church.
As an OC Digital attendee you'll get access to all the events as well as BONUS live stream content from your Orange Conference digital hosts! One thing's for sure. You do not want to miss this exclusive opportunity to learn from the best with your team.
Digital Breakouts and Live Q&A
As a ministry leader, you want to be able to choose the specific areas you're trying to grow your ministry. That's why we've created over a dozen unique breakout sessions with a variety of topics and areas of ministry. You can choose your own breakouts hosted by many inspiring speakers in this online breakout experience!
Not only that, but after each breakout session, there will be a live Q&A hosted by one of the amazing Orange Conference Digital hosts. You'll be able to get specific answers and feedback on some questions that might pop up during the digital session. This is the perfect way for you and your team to reflect on what new ideas you'll have!
Sign Up for Orange Conference Digital
The past few years have been a rollercoaster for ministries everywhere. We know that everyone is in a different position when it comes to the pandemic, traveling, and church settings – don't let that get in the way of a huge opportunity to grow your ministry and team!
Join us at Orange Conference Digital to get in on all the fun! You can sign up today at theorangeconference.com/digital. We can't wait to see you there! Plus if you want to get even more access to everything happening at Orange Conference grab the All-Access Audio Pass so you don't miss a thing!
Follow Us
Stay connected to us and be the first to know about exclusive deals and upcoming events.