A NextGen Leader's Guide to OC22
Not sure which breakouts to attend at OC22 this year? Take it from me! I'm seasoned at the Orange Conference thing, and I have some recommendations. Check out the sessions I would go to for each NextGen ministry!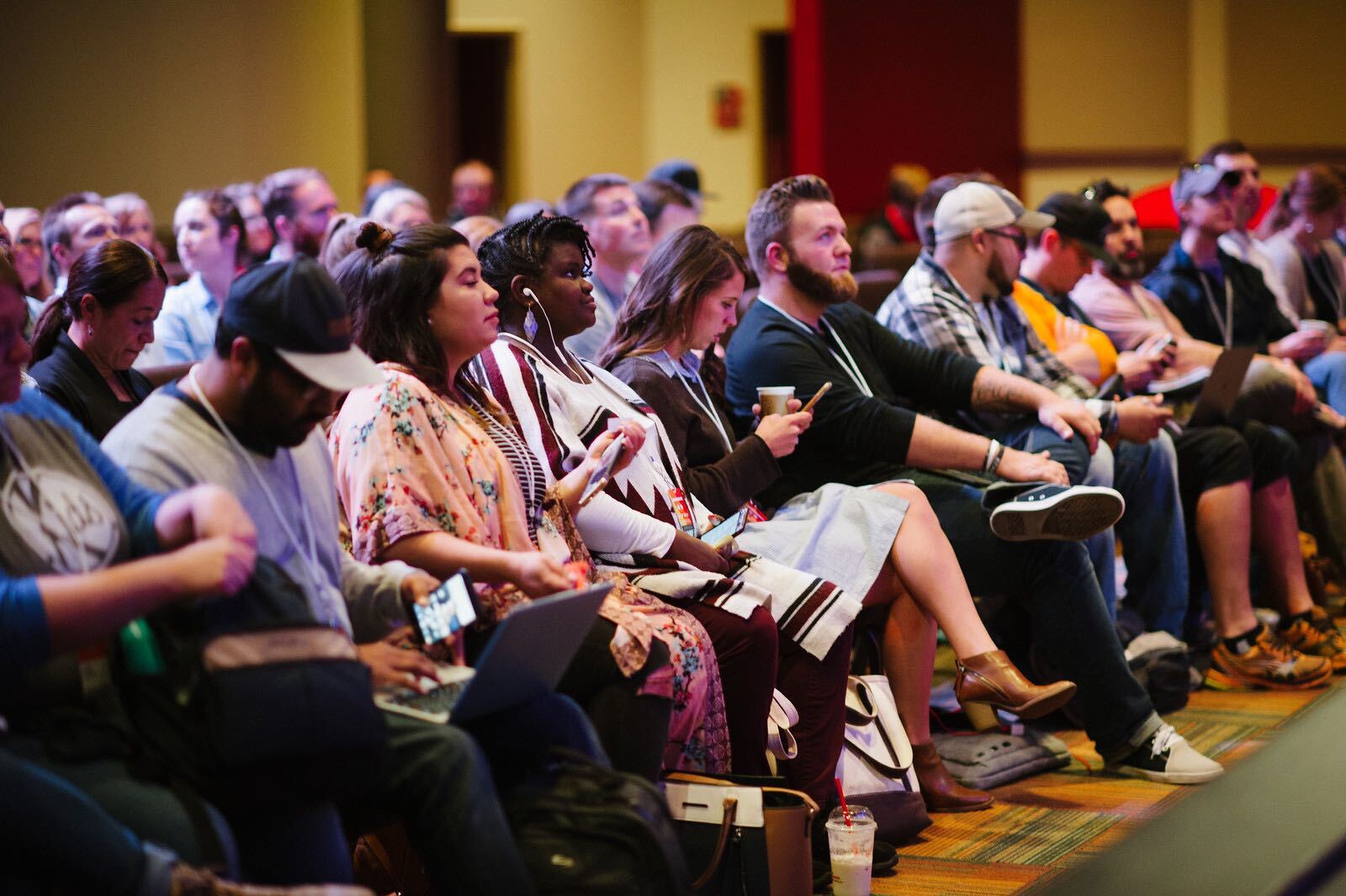 I've attended the Orange Conference almost every year since 1975, or whenever it started. It was a while back. And, every year at OC the challenge is always the same. There are too many great breakouts and too little time. So, as an OC veteran, here is my guide to the breakouts I'd attend if I were attending OC22 breakouts this year. (I'm not, but more on that later.)
As a Next Gen or Family Ministry leader, I would
go to . . . 
How to Innovate in a Changing Culture 
There has never been a more important time to innovate in our ministries. Joseph Sojourner is an incredible guide when it comes to leading creatively in our rapidly changing world.
Re-inspiring Volunteers in a New Reality 
Every NextGen leader is struggling post-lockdown with engaging volunteers, and Lisette Fraser has years of experience on the front lines. Be sure not to miss her breakout at OC22.
Why We Need to be Relentless about Racial Reconciliation 
This is a conversation that has to continue, and Albert is the best conversation guide I can think of. Be sure not to miss this breakout at OC22.
Habits for Building a Better Team Culture 
Building a healthy team culture is more crucial than ever, but potentially more difficult than ever too. And Trey McKnight will bring practical ideas from personal experience.
After that action-packed day at OC22, I will be ready for a great dinner and an even better evening of comedy at Seriously Night. While I'm learning from those incredible leaders, here would be my recommended breakouts for student and kids ministry leaders:
As a student ministry leader, I would go to . . .
  What's Changing in Youth Culture?
  What Parents Aren't Telling You, but You Need to Know
  Digital Discipleship for Students in 2022 and Beyond
  Reconstructing Faith for a Culture That's Deconstructing
As a kids ministry leader, I would go to . . .
  Irresistible In-Person Experiences for Preteens
  Leading Teenage Volunteers
  Building a Kids Ministry to Last
  Gen Alpha and What Comes Next
The biggest key to making Orange a win, however, isn't the breakouts my team selects. The biggest win is sitting down over dinner and debriefing OC22 with each team member.
Questions to Ask During OC22 Debrief
Here are three OC22 questions to discuss over a big platter of barbecue and a heaping helping of southern banana pudding:
  What did you hear that made you go, "Hmmm"?
  Are there any application(s) do you see for your area of ministry?
  Do you have questions that we need to wrestle with?
  What are your next steps?
And, now the answer to the biggest question of all . . .
Why won't I be attending any breakouts at Orange Conference this year? 
Because I'll be somewhere else.
Did you know the Orange Conference has a twin? Well, not really a twin, more like an older adopted brother who is a great addition to the family. Orange's brother is the Rethink Leadership Conference. The family works like this. While leaders in children, students, and NextGen ministries soak in all the goodness of the Orange Conference, lead and executive Pastors hang out with their peers across the street at Rethink Leadership at 12Stone Church. The Rethinkers (just made that up) also join the Orange Conference sessions on Wednesday night and all day Friday. It's the perfect combination.
So for the best experience possible at Orange Conference this year, make sure to:
Bring your team. You can come alone—it's allowed. But to maximize your experience, you need to be able to process with your teammates.
Follow the agenda I outlined above. Or don't. It's really up to you.
Make sure your Lead Pastor and Executive Pastor attend Rethink Leadership at the same time. It's a great way to make sure you're all on the same page headed in the same direction.
Get some banana pudding.
Follow Us
Stay connected to us and be the first to know about exclusive deals and upcoming events.