For Leaders Feeling Weary This Christmas
After a challenging year for ministry leaders, many of us face an overwhelming weariness and exhaustion. This Christmas, you must remember that you are not alone. Immanuel, God with Us, is near. And our hope is anchored in that promise.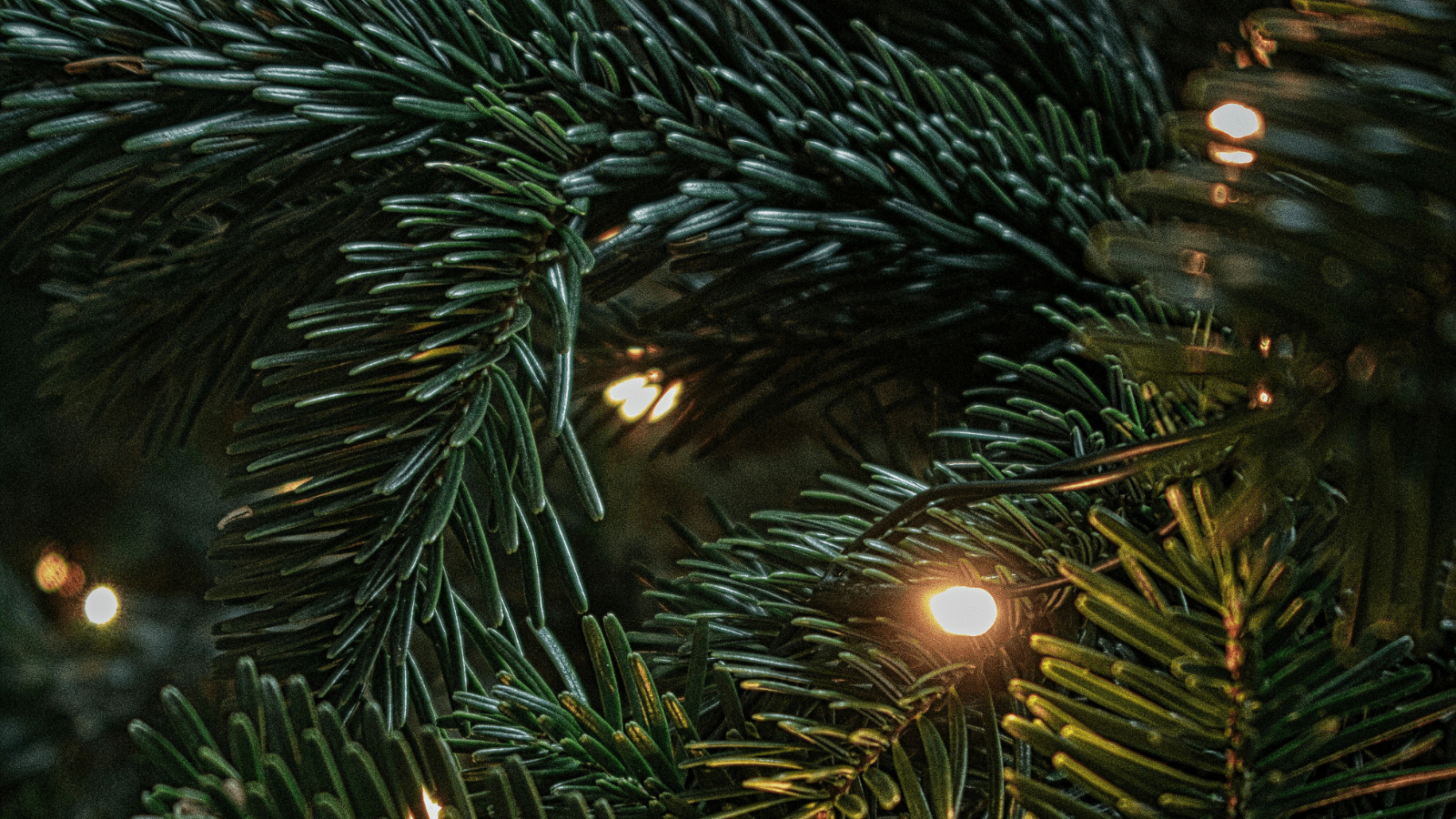 I have a tradition I participate in every Christmas Eve since my early 20s. After everyone has gone to bed, I turn off the lights, light a candle and play three favorite renditions of some classic Christmas songs, sitting in the stillness. It's been a sort of contemplative practice I started doing before I even knew what "contemplative" was. One of the songs I play is "O Holy Night." The line that gets me every time I hear it during this quiet time on Christmas Eve, or any other time, is this: "A thrill of hope, the weary world rejoices."
If there is one thing that captures the experience of a church leader on Christmas Eve, it's "weary"—especially given the past 20 months. We are existing in a state of chronic fatigue and worry. Of restlessness and anxiety. Weary doesn't even seem to come close to the exhaustion we all feel.
Maybe that's why I am feeling particularly eager for my tradition this year.
The Thrill of Christmas in the Midst of Weariness
For years, I would hear that song and focus on the "thrill" part of the "thrill of hope"—the news that God had spoken in sending Jesus, that the silence had ended, that the cure for the ailment of brokenness had been revealed. It is thrilling. And of course, I think it still is. But maybe this year, more than other years, we can see the thrill as something more.
Maybe the thrill of hope isn't simply that God spoke up. But that God came down, in human form, not just to "fix" us, but to be us. Maybe the thrill of hope is that we don't have to wonder any more if God knows what it's like.
I know it's hope, because while we may still be weary, we aren't alone in the weariness.
It's hope, because our condition, though not remedied, is understood.
And it's hope, because though tomorrow brings fresh problems and new complications, we can breathe more easily knowing that we aren't isolated with them.
Because if Christmas is anything, it's a celebration. Long before Jesus died and rose from the dead, he simply showed up in our exhaustion, our mess, and our desperation for respite from all the world offers us. And he didn't take it all away when he arrived. He hasn't taken it all away in the 2,000 years since. But I think it's possible what he did instead was even better. He joined us in it.
You Are Not Alone
I think if the past 20 months have taught us anything, it's that we can't overestimate the value being with one another in it—whatever it is. We have learned in the hardest way that we weren't meant to be alone, and that presence is sometimes the greatest gift offered and the greatest gift received. It's what Christmas has always been about, but what feels even more poignant this year.
In a season of international and domestic unrest that doesn't seem to be ending any time soon, in relational tensions that don't seem to be letting up, in ministry challenges that don't seem to be getting any easier, the weary could use some good news. So here it is.
You are not alone.
When the weariness can't be solved, the problem of isolation in the midst of it can. Because
You are not alone.
When this season of exhaustion just seems to give way to the next,
You are not alone.
And when every hurt and heartache and hunger for something different feels overwhelming,
You are not alone.
My hope for you as ministry leaders this Christmas season is to know that, as unique as the challenges you face may be, you are not alone. We are smack in the middle of a season that hinges on the name Immanuel, God with Us. And it would be a missed opportunity if we did not slow down and drink in the magnitude of all that means.
Acknowledging Your Weariness This Christmas
Maybe that looks like trying out my Christmas tradition for yourself. Perhaps that means sitting in your car for five extra minutes after pulling into work or pulling into home and breathing deeply, thanking this God with us for not leaving us to bear it alone. Maybe it means setting your alarm fifteen minutes earlier. Not to get up and do more, but to sit in a quiet house practicing presence with God. Just like God has practiced presence with us. Maybe it means finding two minutes here and there to just be—acknowledging the weary world we live in, and the hope in God we rely on.
My hope for all of us this Christmas season is that our weariness wouldn't get the last word. But that Immanuel would. And in the moments where we need reminding the most of a God who showed up, of not being abandoned, of not being forsaken, we cold breathe in, breathe out, and remember: even in this, we are not alone.
___
For more ministry leader encouragement and tips, head to explore the Orange Leaders blog!
Follow Us
Stay connected to us and be the first to know about exclusive deals and upcoming events.