What's New at Orange Conference 2022
After the last couple years and throughout the pandemic, our churches are facing challenges we've never seen before. That's why we know your ministries need an Orange Conference like you've never seen before. Check out what's new at Orange Conference 2022 and how your ministry can learn what it means to be human again.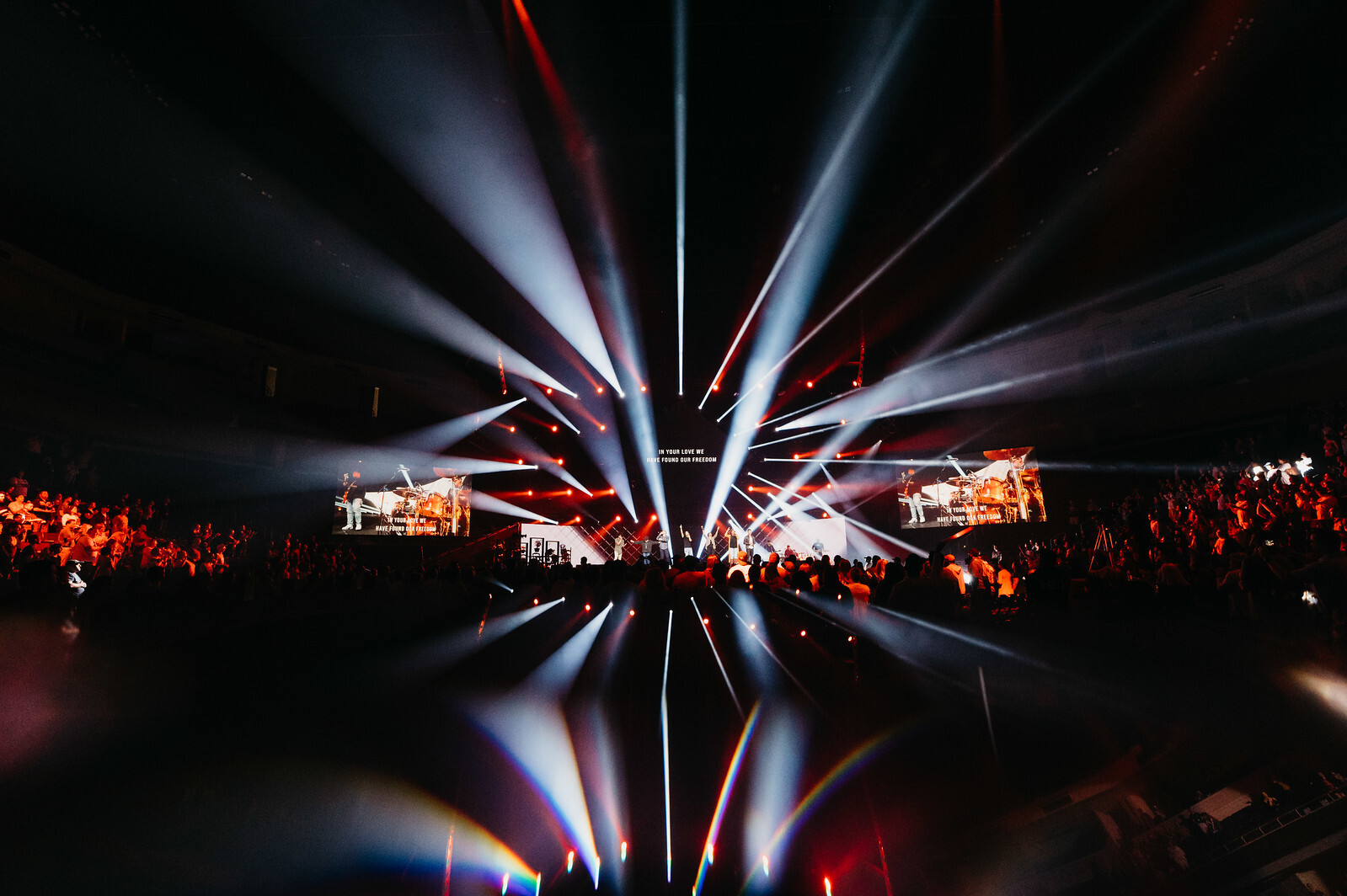 The past couple of years have been a wild ride for us ministry leaders.
We've had to cope with new safety protocols.
Online church.
Canceled events.
Restructuring of kid's programming.
Political tension.
Racial injustice.
Digital school and work.
Quarantine.
. . . All while trying to engage kids and volunteers in our ministries.
The ride hasn't been easy. The year hasn't been easy.
We know you as ministry leaders need renewed inspiration.
That's why we've planned Orange Conference 2022 like you've never seen before. One that will send you back to your ministry inspired to lead your kids and volunteers with practical ministry solutions.
What's New This Year at Orange Conference
David Crowder Concert with Jonathan McReynolds
What better way to end an incredible day of learning and networking than jamming out to some of Christian music's biggest names? Included in your Orange Conference 2022 ticket is a concert with Crowder and Grammy-award-winning gospel musician Jonathan McReynolds!
New Breakout Structure for OC 2022

Breakouts will be hosted in three different venues, each one offering a suite of specialized breakouts for your area of ministry. Imagine an entire day learning about new ideas and practical solutions from innovative thought leaders—surrounded by other ministry leaders who do what you do.
Here are just a few of the dozens of breakout sessions to choose from:
KIDS MINISTRY
How to Build a Resilient Kind of Faith in Kids
How to Do Virtual Ministry with Small Humans
How to Give the Pandemic Generation Confidence That Lasts
YOUTH MINISTRY
How to Help Teenagers Develop an Everyday Faith
What Gen Z Wants Us to Know About How to Be Human
How to Heal the Anxiety and Despair Crisis in Teenagers
FAMILY MINISTRY LEADERS
How to Engage Families Who Have Disengaged
The New Hybrid Model of Family Ministry
How to Recruit and Retain the Best Volunteers
Creating a Culture of Racial Justice in Your Ministries
When you come to Orange Conference 2022, you'll get to explore what it would look like if leaders who work with the next generation became the kind of humans God designed them to be. You surely do not want to miss it!
Buy your ticket today at theorangeconference.com!
Follow Us
Stay connected to us and be the first to know about exclusive deals and upcoming events.