How to Reconnect with Families this Easter
Easter. Arguably the biggest weekend in the life of the Church, and for good reason. Jesus is alive, so we pull out all of the stops and celebrate big!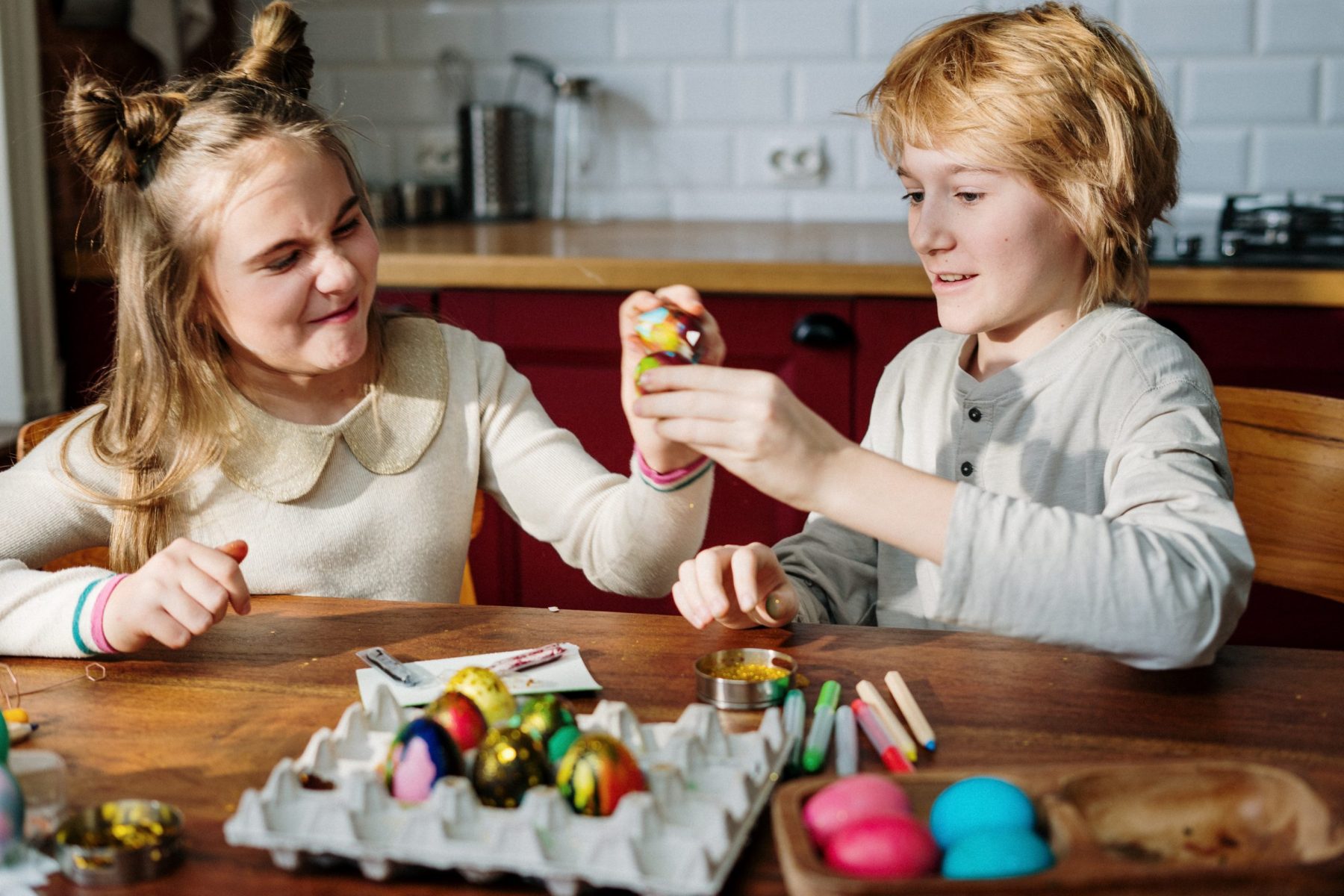 Easter. Arguably the biggest weekend in the life of the Church, and for good reason.
Jesus is alive, so we pull out all of the stops and celebrate big!
I'm sure you'd love to do the same this year too, but as you look ahead to Easter 2021, you might still get a twitch thinking back over Easter 2020. We pivoted, reimagined, and made it work—all with the hopes that this year would be different, that this year would bring us back to some sense of normal. Yet, here we are. Not much has changed. We're still navigating unknowns, still feeling unsettled, and still unsure how to move forward.
Thankfully though, we've learned a bit over the past year that can help us make the most of the Easter season and offer families some great ways to celebrate that Jesus is alive!
Start your planning with options in mind.
Even if your church has returned to a limited capacity, in-person gathering, you've probably discovered that many families have opted to stay at home. Consider the ways you can create experiences for families regardless of where they'll be. 
Create your in-person gathering with a virtual audience in mind. Rather than simply live-streaming your service to families at home, use the technology to your advantage.
Use the chat features to engage your virtual audience. Ask questions and comment on the answers you receive.
Have families snap quick photos of themselves watching from home. Have them tag the church on social media. Create an event hashtag like #EASTERATNAMEOFCHURCH21, so families can see how others are participating as well.
Infuse your experiences with fun.
As the world has felt cooped up for the past year, people need a chance to rediscover joy.
If you can meet outdoors, host a community-wide physically-distanced Easter Egg Hunt. Send everyone home with an Easter basket full of candy and Easter Sunday invites for people to share with their friends and family.
If you have them, share video clips or photos from previous Easters to your Social Media channels. Kids singing on stage. Easter Egg Hunts. Families laughing together. People will enjoy revisiting and remembering these moments—especially if their kids are featured in them. 
Have families record and share Easter fun greetings on their own social media accounts. They can tag your church or use a common hashtag to make it easy for you to share.
Keep the family in mind.
Families are always looking for something to help them celebrate Easter. As you plan experiences for them, keep the whole family in mind. Join forces between your kids and student ministry teams. Reimagine events or resources for families with kids in multiple phases.
If you decide to send home family Easter boxes, create a few different styles that feature resources for different age groups. For example, if a family has an elementary student and a middle school student, they can get a different box than a family with only preschoolers. The box can be generic, and when families come to pick them up, they can fill their own with what will help their family most.
Remember that while you hope to celebrate and have fun, some families have suffered loss in the past year. While Easter can be a time to celebrate life forever with God, it can also be a time when we remember those who are no longer with us. Be sensitive to those families and allow them space to know that you're with them during this time.
Orange has made it easy to plan with options, experience a lot of fun, and keep the whole family in mind with Easter Jam: Reconnect. We want to help you create an Easter celebration big enough for the whole family. Easter Jam is a FREE event that will give you everything you need to make a big deal about Easter for the families in your church. It's fun, dynamic, and easily adaptable for virtual or in-person experiences—all while making sure your families engage with the truth of Easter.
Wherever you find yourselves this year, we hope that you have an amazing time together as you celebrate that Jesus is alive!
Follow Us
Stay connected to us and be the first to know about exclusive deals and upcoming events.