How to Help Parents and Volunteers Win
You may be wondering: What does church even look like now? And how can we continue to reach families when so much has changed?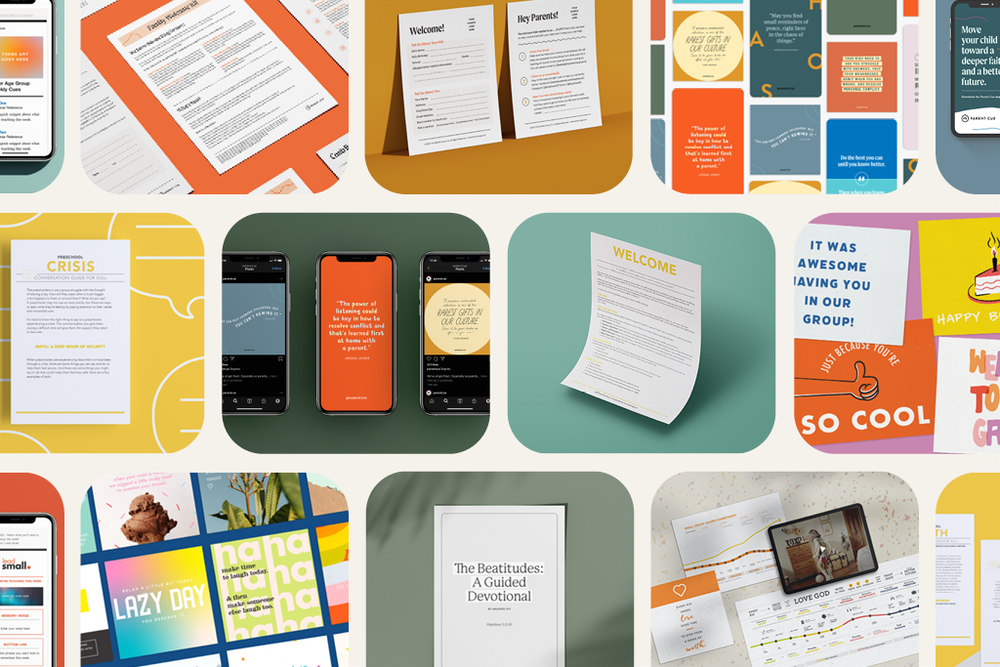 We get it. You may be a little reluctant to set some goals for this year. 
After all, last year, you probably didn't have these goals in mind . . .  
 

Determine how to do church online each week because we can't meet. 

 

Teach my kids from home while also working.

 

Add a variety of masks to my wardrobe. 

 

Stock up on toilet paper. 
Yet here we are, a year later. We're all a little hopeful, but also a little apprehensive. 
You may be wondering: What does church even look like now? And how can we continue to reach families when so much has changed? 
But here's one thing that didn't change—the two biggest influences in a kid's life are their families and small group leaders. 
Kids need their families. And as a church, you want to encourage those families who have been through so much and let them know you're on their side. 
And kids need other adults in their lives, even if that adult is on a Zoom call or having a conversation in their yard six feet away from the front door. 
The bottom line is that we all need a little more support these days. That's one thing we know.
Here's another thing we know—you're really good at this. And by this, we mean loving, leading, and serving people in the midst of a difficult year. 
You made these things happen in new, creative ways. 
You made a pivot. (Sorry, we'll try to use that word less in 2021.) 
And we want to continue to help you adapt by offering digital resources, tools, and videos. That's why we're launching a new membership program called Orange Membership. 
With Orange Membership, you get full access to the Orange Leaders library of resources—items like small group leader training kits and family welcome kits—all for just $19.99 a month. You'll also get social media images to incorporate into your plans to encourage parents and inspire volunteers. 
As you continue to "think orange," we want to give you the tools you need so you can be effective and adaptive—so that you're ready for whatever life (and this year) brings. 
Orange Membership includes: 
Social Media Kits 

Practical Ministry Resources like the Family Welcome Kit or Small Group Leader training

Exclusive members-only perks (discounts on select products and programs, first access to in-person events)
Orange Membership is more than a subscription—it's a partnership or guide so we can innovate in ministry together. 
We want to work with you, to equip you, and to help you as you lead families and volunteers. Let's make 2021 more.
Together.
Follow Us
Stay connected to us and be the first to know about exclusive deals and upcoming events.