Are Your Church's In-Person Family Services Really for Everyone?
I get to have conversations with church leaders from all over the country on a regular basis. It's one of my favorite things about my job. What won't surprise anyone reading this is that churches are moving at various paces when it comes to getting back to in-person programming in the midst of this pandemic.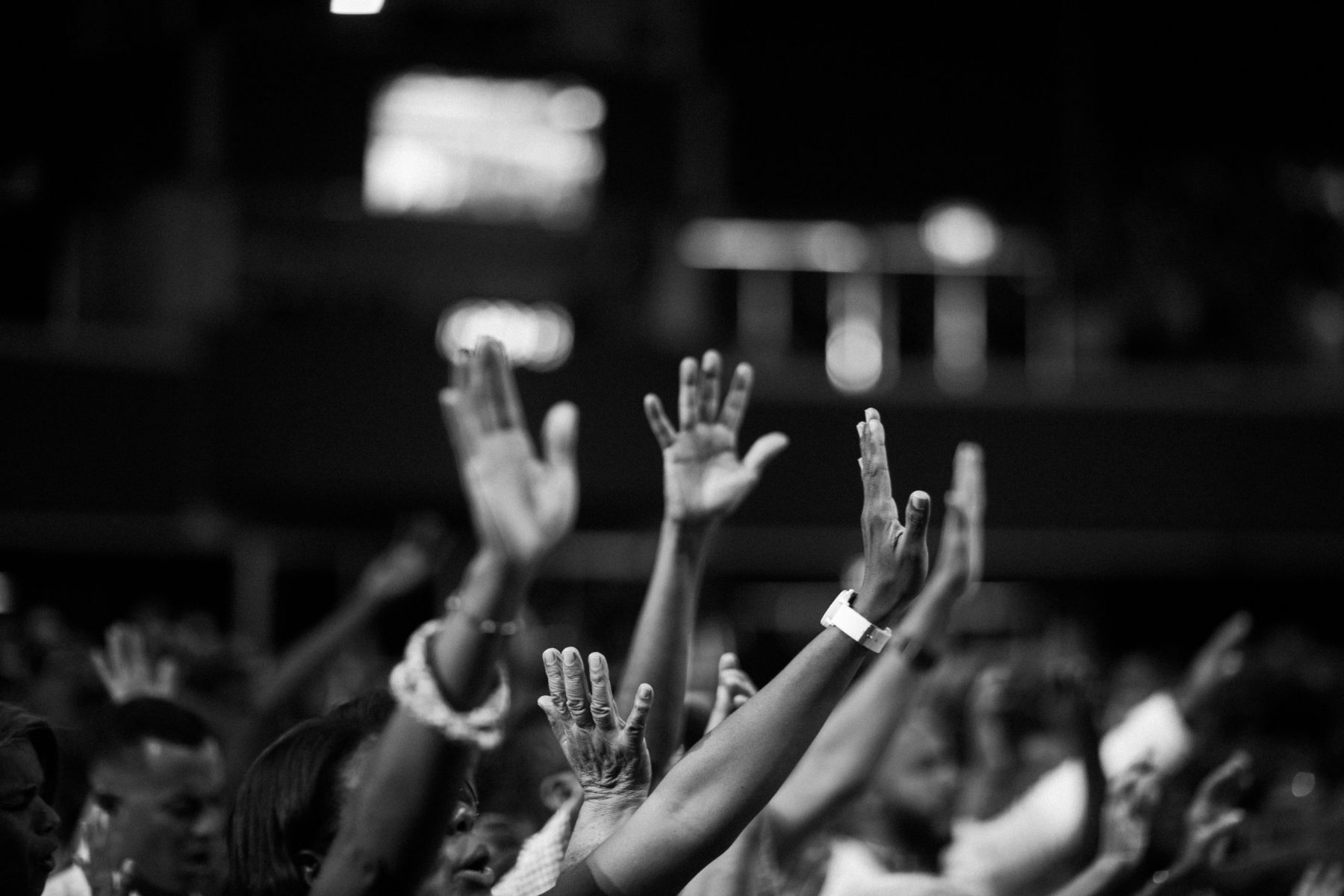 I get to have conversations with church leaders from all over the country on a regular basis. It's one of my favorite things about my job. What won't surprise anyone reading this is that churches are moving at various paces when it comes to getting back to in-person programming in the midst of this pandemic. 
Some have said that they won't start meeting in person until they're able to recreate an experience that's true to who they are—the full family ministry experience they value. 
Others have said that they started meeting (with the proper precautions) as soon as they were able. In many of those conversations, the church leaders shared that they're unable to start their kids and student ministries due to health purposes, so they're inviting families to attend their Sunday morning services together. 
Based on those conversations, a question has begun to form in my mind: Are our churches in-person, family services really for the whole family? 
In other words, as the church leader, have you set up a service that all parties involved can experience and engage in—including the kids and students in your community? Or are you creating an experience aimed at their parents and you're hoping to keep the kids and students occupied so they don't distract? 
Engaging your kids and students is a very different goal than keeping them occupied.
Depending on your state, you might have already started to have a few in-person gatherings or you're making preparations for those initial gatherings. Outside of some parking lot or small-group gatherings, most churches seem to be developing a "Phase 1," which includes doing their main service with a live congregation.
What that also means is a lot of new rules, guidelines, boundaries, and regulations in order to keep everyone safe. I'm sure we've all seen the stories of churches that have gathered through this pandemic mess and have ended up spreading the virus in their community. None of us want that to be us, so we're spending a lot of time, energy, and resources making sure it's as safe as possible for our congregation to return to live worship. Rightfully so. 
However, what "Phase 1" means for most churches is not including kids or student ministry offerings along with your main services. (Some of you already had students attending main services before this happened. That's great! Keep reading. This can still be helpful.) There are many reasons why this is probably a wise move for your church and the purpose of this article isn't to convince you otherwise. 
The problem is that it's easy for us to spend so much time, energy, and resources doing everything we need to do in order to open our doors and start gathering in-person again that we may have not prepared for the kids and students who might be sitting in main service with us who usually aren't.
We've had a lot of conversations with church leaders who share the lengths they've gone to in order to safely open back up. Because most churches aren't doing kids' programming during their main service, we've seen how churches are inviting families to attend the service together. 
However, when asked about what they're doing differently during the service in order to engage the kids and students, there seems to have been a little less thought. 
Every church is different. We're not suggesting that you should deviate from the DNA of your church. However, we are highly suggesting that you make some adjustments if you're inviting the next generation to join you in an opportunity to worship, learn about, and experience God. 
One of the main reasons you should approach your main service with the younger generation differently is because you want to communicate the truth that God isn't just for their parents and grandparents—He's also for them. You also want to communicate that your church is not just for their parents and grandparents, but for them too.
Here's what I'm trying to say: How you do or don't include kids and students will help them determine whether or not the church is for them or whether or not God is for them. So there's a lot riding on what you choose to do. I'm not telling you this to try to overwhelm you, but rather, to encourage you to rise to the challenge. You've got this!
So the question we're encouraging you to ask is this: What is the faith of the next generation worth? We think it's worth just about everything—especially throwing previous plans out the window and adjusting when we know they're going to be joining us in our main services. 
If you're reading this and asking yourself, "But how?!" Here are some practical ideas that might help get the creative juices flowing.
Welcome
Who are you welcoming and how are you welcoming them? What could you do or say differently during the welcome that would bring a different energy? 
Doing something interactive—like a game—sets a precedent that you're being intentional about everyone in the room. It also communicates the idea that the service might feel a little different than a typical main service.  
Worship lyrics
Our ability to think abstractly usually doesn't begin to develop until we're a teenager. So, those songs about being washed in the blood, God's love being like a tidal wave or a hurricane . . . those might have tremendous meaning and great truth in the mind of an adult. 
But images like this are more likely to be confusing and not beneficial for kids and many students. So what worship songs are you choosing when everyone worships together? What do they communicate on a concrete level? How are we helping our kids and students understand the meaning and significance of the language we use without assuming they already know?
Teaching time
Interactives
There are a lot of concepts we teach from the stage to adults that are hard to grasp as a kid or a teenager. What object lessons, interactives, video clips, or illustrations could be added to the teaching time to help clarify what we're trying to communicate? 
Teaching Content
What topic are you teaching? Has the fact that kids and students will now be joining you in service caused you to rethink what you're teaching, why you're teaching it, or how you're going to teach it? 
While you may have had this week's teaching or current series planned out for months in advance, this is a great reason to set all of that aside and rebuild—unless your planned content can easily be adjusted to apply to everyone. 
Serving 
In what ways could you include kids/students in all elements of the service? Maybe they can be greeters, band members, or ushers. Maybe they can lead prayer, or do the giving talk. Older students can be trained to work with the production team. They'd probably really enjoy it!
Sacraments
Does your church participate in communion every week, or have other sacraments/traditions? If so, be sure to explain those traditions in a way that makes sense to each phase and invites kids and students into those traditions in age-appropriate ways.
And if you want some more thoughts on this topic, check out this article for some different ideas and approaches to getting kids and students involved in your services.
So, what is the faith of the next generation worth? 
As a church leader, my goal can't just be to share the gospel. It has to be to share the gospel in a way that makes sense to each phase that I'm leading and to help them understand that the gospel . . . Jesus . . . the Church . . . is for them.
Right now.
Not just when they're older, but right now. 
As we continue to wade through the challenges of digital ministry—of phasing back some programming, but not others—let me encourage you to really think about the ways you're reaching every phase in your church and the message it sends when you do. The next generation matters. You know that and you've got this!
Follow Us
Stay connected to us and be the first to know about exclusive deals and upcoming events.