3 Ways Your Church Can Encourage Couples During the Pandemic
So how do we leverage this current big thing to make great things happen for married couples? And how do we do that when we have less access to our people and we're more under-resourced than ever?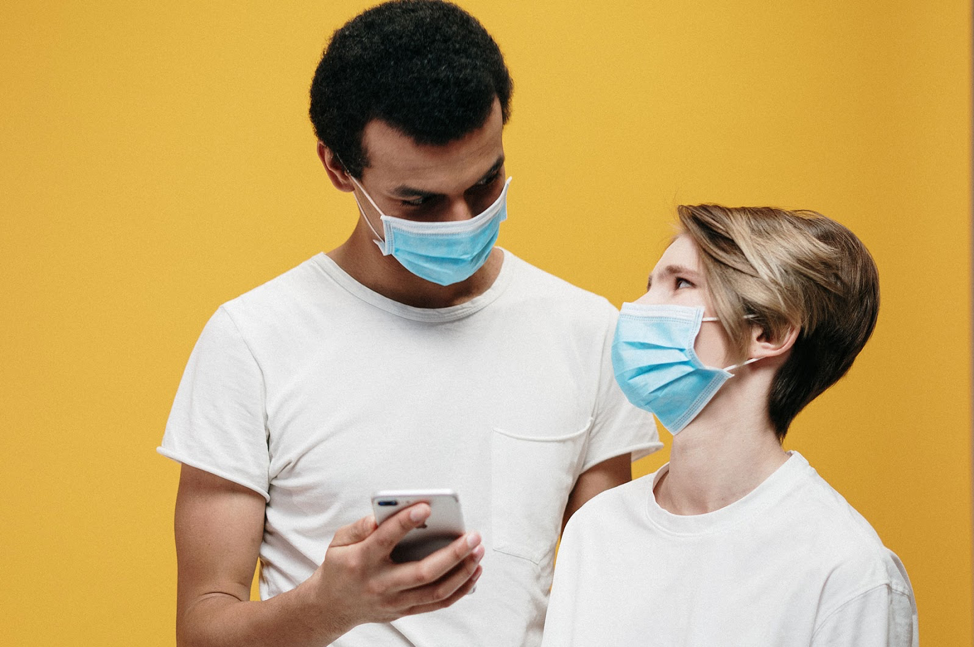 Read this first
Please don't be like me and skip the introduction to go straight to the bullet points. I promise—the extra two minutes you'll spend reading will be worth it!
First, we're going to give you some free resources. Maybe I should've led with that, because these resources are designed to be completely customizable so you can leverage them to best serve your church and community.
Good news and bad news
Here's the tough news—marriages need the church more than ever, but many church leaders have less to give than ever.
Here's the good news (or bad news depending on how you see it). A marriage and family study following Hurricane Hugo concluded that, "life-threatening event[s] motivated people to take significant action in their close relationships that altered their life course."
In other words, when big things happen culturally, big things happen relationally.
So how do we leverage this current big thing to make great things happen for married couples? And how do we do that when we have less access to our people and we're more under-resourced than ever?
Much of what determines the health of a marriage are the habits of that marriage. And many of those habits are formed over time, almost by accident. Many couples find themselves in a place they didn't even mean to get to and end up thinking, "Our marriage is what it is."
But that doesn't have to be the case—it shouldn't be the case—especially right now.
The time to help is now
In Charles Duhigg's book The Power of Habit, he says, "Our habits become more flexible when things become more emotional."
I think we can all agree that right now is a moment in history that will always be remembered for the emotional strains it has placed on every relationship and every dynamic of life. In other words, married couples need us now more than ever before, and maybe more than they ever will again in our lifetime.
Things in our world have changed, but how we're called to love people as the church has not. That is hope. That settles my heart. I hope it settles yours. It reminds me that we're not in charge. And thank God for that.
How do you use this time to help couples?
Ready for me to get to the bullet points?
Here are three options. Don't be overwhelmed. If you have to, just pick one and start there.
1. Digitally empower them
As someone who loves new ideas, it has been incredible to see how creative companies and organizations have become through this time.
With that in mind, the people we serve are being flooded with even more messaging and digital opportunities. As the church, we have the huge advantage of having no agenda other than wanting to love, serve, and encourage our people.
Your offerings are free. Your offerings are surrounded by relationships—nothing less than the body of Christ. How refreshing is that, especially now? So it's on us to present God's hope and wisdom on a digital platter.
Depending on your time and resources, here are a couple of suggestions with different levels of difficulty. Pick the few that are the most realistic for you:
2. Virtually surround them
Hebrews 10:25 tells us not to give up. Churches all over the world are taking that to heart.
Yes, I'm talking about meeting in unique ways on Sunday mornings. But I think now more than ever people need small connections. They need a few couples. But how?
Call people. I've talked to several churches, both large and small. They divided their database of people and had their staff and volunteers call and check in with them. The stories of those calls have been amazing. Who knew?
Video chat with people. I know some of us are going to have Zoom PTSD after all this. But video communication allows people to see actual humans other than the people in their homes! You may have to help some people get the hang of Zoom. You may have to make the time shorter than a typical group. But seeing a face matters.

Use Zoom for small groups.
Use Zoom for one-on-one conversations. Now is the perfect time to reach out to 3-5 couples in your church you know have strong marriages and ask them if they'd be willing to meet with another couple who may be struggling.
3. Bring the party to them
Larger group settings still matter and will matter again. Yes, you'll eventually be able to have fun events for couples at your church.
Until then, go to where they are—social media. This gives you a virtual space and time for people to gather. Here are a few ideas:
Use Instagram Live to record an interview between you and someone you trust to talk about marriage.
Host a Facebook event on your church's Facebook page. Have a watch party. Show a free video like Your Best Night In and have a Q&A afterward.
Big things are happening
When big things happen culturally, big things happen relationally.
If you're interested in more details or resources, we have a brand-new marriage ministry strategy kit designed to be led by a volunteer couple, freeing you up to lead at your highest capacity.
This time will alter the course of many of the marriages of your church. Instead of seeing the state of our world as an obstacle, see it as a unique opportunity. You don't have to do everything, but you must do something.
Follow Us
Stay connected to us and be the first to know about exclusive deals and upcoming events.